Breathe.. Just Breathe...
Life is as easy or difficult as you want it to be. This is something I truly believe in. That said, there do come certain instances and turning points in one's life where you just don't know what to do, when nothing makes you happy, when nothing seems to head in the right direction and when no matter how much you try to simplify things, they keep on twisting and become more complicated.
You aren't the only one involved in your life, are you? There are lots of people you meet, interact with, build relations with and choose to live with. All those people and the different interactions, experiences and episodes you have with them and the different experiences you have solo shape your life and you cannot always control all of that. Because of that lack of control, you do feel frustrated, helpless, hopeless and lost in life, and you know what, that's okay. That's okay love, it really is. Feeling dismayed and even a sour loser sometimes is fine. It is a part of life. You do go through good times and bad ones, and it isn't always in control.
However, you are in your control. No matter how much you deny, your thoughts and actions are in your control. Sometimes, you have to take a bold move, but that too is in your control. However, trying times do make you think that even you have lost control over yourself. Yes, sometimes, the situation gets so tough that you start to doubt your own self and don't think you can stop yourself from hating on someone, wishing bad for someone or doing something haring to yourself. In all those times, breathe and that too, very deeply.
I have believed in the power of deep breath, mindfulness and meditation since quite some time, but it is only the tough times that reaffirm my faith in this power. It is when I actually take deep breaths, feel my breath for real and use it to hang myself on to the moment that I understand how powerful my breath is. No doubt, Allah (God) has given us a lot of power and that just isn't in our mind, but also in our breath. For when I breathe deeply, I feel better. The chaos in my mind calms down a wee bit and even with that little calm inside me, I think a little clearly. When I think clearly, I am able to look at the different angles of an issue and that gives me better perspective of things. That helps me find a way out of the problem I am in or find some hope that makes me think that even though hell has broken loose right now, things will be better one day and that one day isn't too far away if I keep trying...
I am doing deep breathing exercises a lot these days and that is one of the things that is keeping me sane. When I take a deep breath in and exhale, I let out a lot of my frustration and inhale peace. I am not just writing it. I feel it. I believe it and I have faith in it.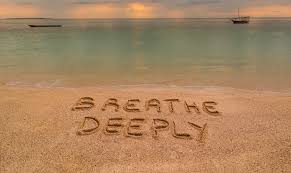 So if you are going through a hard time or just stressed out generally, try taking a few deep breaths and you'll surely feel better. What do you think?
Love and light,
Sharoon.
---
Here are some of my articles that may interest you:
Forgiveness- Not Easy to Practice but so Liberating when You Do..
Sometimes, All You Need to Do is Say No!!
Why You Need to Live for Yourself too and Not Just for Your Kids
My Thoughts on Monster Energy...
Why We Must Take One Goal at a Time?
"Now that we have a better understanding of patriarchy and matriarchy, what is your ideal societal structure?"- @ecotrain QOTW
10 Things I wish I knew Challenge
Going Back to Home Sweet Home (A Short 50 Word Story)
Make Me Smile Challenge- My Son and His Innocent, Witty and Smart Answers
What's the Best Thing a Child Has Taught You??
I Don't Have a Perfect Child and That's Just So Beautiful...
Every Once in a While, it is Okay to Slow Down a Little...
What is Matriarchy? What Do You Think a Matriarchal Society would Look Like- @ecotrain QOTW
How to Keep Your Eyes on the Goal...
---
I am a part of the wonderful @ecotrain that aims to make this world a better place so do join it if that's your aim too..

---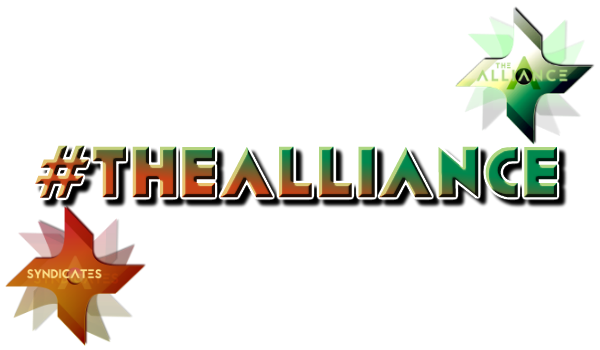 ---


Join us @steemitbloggers
Animation By @zord189
---