" Should parents set a minimum age or some restrictions for their children to own a smartphone, and if so what would they be?
You guys already know how big of a fan I am of the @ecotrain. Yes, I love it and the reason why I keep saying that or proclaim my love for all the other communities I am a part of because love only grows when you spread it and because it makes people feel good and because I am a super-expressive woman and love expressing my joy about things and even frustration when I am agitated. Lol.
Coming back to the aim of this post. This week the @ecotrain members were asked to give their opinion on the following question:
" Should parents set a minimum age or some restrictions for their children to own a smartphone, and if so what would they be?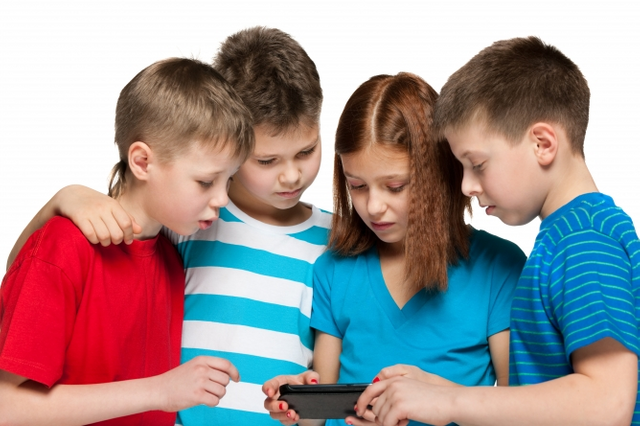 This is a topic quite close to my heart so I was really charged to write on it. Here is my take on it.
---
I am not addicted to my Smartphone at all. I got a phone, not a Smartphone when I was 16 and most of my friends and even my younger sister had gotten one when she was 14. I was never really interested in it but when I saw everyone flashing their own phone, I wanted one too. But even when I had it, I wasn't glued to it 24/7. Well, yeah there was a time when the adolescence hormones were running crazy inside me and I did have infatuation for someone so I did spend time with that person through my mobile phone, but that didn't last for too long.
Now too, I do use a Smartphone; it is quite an inefficient one really and I use it primarily because of my work requirements, I am not at all addicted to it. I do not use it all the time. In fact, I managed to stay alive without a phone for 3 whole weeks too. Woah! Can you believe that? I know @trucklife-family would be happy to hear that and she can believe this because this amazing woman doesn't have a Smartphone. Good job my lady! So yeah, I can survive without a phone and I believe each one of us can and should too.
While Smartphones do add a lot of convenience in our lives and make it easier for us to get access to information, kill boredom, get connected to people and learn lots of new things, their excessive usage is never good for our body, mind and soul too. I do not want to go into those details right now because I am certain almost all of you are already aware of the many hazards of using mobile phones constantly. For me, one of the biggest harms of regular mobile phone usage is that it makes you really cranky and really makes you drift apart from the real people in your lives. At least, that's what I have observed with a lot of the people in my life and even with my son too.
You know, when my son was younger, I wasn't a very responsible mother. I was loving and caring, but the responsibility element of motherhood hadn't quite settled in me at that time and it is painful for me to think of all that and I do feel guilty about it, but I have made my peace with it so I am okay discussing those things. So I was literally swamped with work when my son was 4 months old. I had to take care of him, the house and even work because we weren't financially too sound then. So to make things easier for myself, I started to put on rhymes on my laptop when I had errands to run so my son could watch them happily and work instead. I realized my mistake when he was 1.5 yo when he turned into a really cranky baby and did not speak his first few words also. So I started to cut back on his time spent in front of the laptop and play more with him. That did wonders for his emotional well-being and for our bond.
However, I repeated that mistake again when he turned 2.5 and used to hand him the phone to play games or watch videos and that again started turning him into a crankypants. Ah, the horror! I then finally realized what I was doing to him and slowly weened him off my phone lol. He does use it occasionally now; he has his limits like 10 minutes before lunch or for 10 minutes when there is nobody to play with or in desperate times, but other than that he is good. I think there should be a minimum age for kids to own a smartphone and even to use someone else's. Like for my son, I think I won't buy him one or encourage him to buy one for himself if he does start to make his own money by then till the time he is 14. That's when children here mostly start going out independently. well, a lot of them do when they are 8 or 9 too, but mostly kids learn to drive when they are 13 or 14 here and then can travel alone too so yeah for my son, that would be the age when I think my husband or I will let him get his own Smartphone, but with the changing times that are today, one can never be too sure of that so I hope I don't have to give him a phone before that.
However, I think it is not necessary for children or anybody to own a phone. Yes, it makes things easier and convenient and that's what a lot of us want these days but it also takes away your freedom and independence. Like you start depending on your phone to be entertained and won't be creative to think of something fun to do yourself. So whether or not you wish for your child to have a smartphone really depends on how you want to raise them or the environment you are raising them. Also, you can only put up this restriction till he/ she turns into an adult because once he is not a minor anymore, he can decide things for himself.
If parents do decide to let their young kids own their own Smartphones early, I think there should be restrictions on their usage and parents should monitor the content their kids see. I do that with my son and am around him when he uses the phone. He once found an animated song which was cute but it focused a lot on love, hatred and romance between the duck and wolf cartoon lol and I got my hands on it and blocked that site and deleted that song from the history. I mean my son was only 3.5 and there was no use for him to listen to that. So monitoring your little one's phone usage is important even if he/ she doesn't have his phone. I also think that we need to teach our kids how to responsibly use the latest technology because they won't be living in the times we did. They are a part of the digital world and to cope up effectively with that, they should know how to use the technology responsibly and make the best use of it. I think I have pretty much described my viewpoint on the question so now off I go to read the other members' posts.
Hey, hey, please do share your views on the topic in the comments below. They always make me happy.
Love and light,
Sharoon.
---
Here are some of my articles that may interest you:
Is Life Actually Tough or Do We Make it Hard for Ourselves?
Functioning on a Wounded Heart and Soul...
Forgiveness- Not Easy to Practice but so Liberating when You Do..
Sometimes, All You Need to Do is Say No!!
Why You Need to Live for Yourself too and Not Just for Your Kids
My Thoughts on Monster Energy...
Why We Must Take One Goal at a Time?
"Now that we have a better understanding of patriarchy and matriarchy, what is your ideal societal structure?"- @ecotrain QOTW
10 Things I wish I knew Challenge
Going Back to Home Sweet Home (A Short 50 Word Story)
Make Me Smile Challenge- My Son and His Innocent, Witty and Smart Answers
What's the Best Thing a Child Has Taught You??
I Don't Have a Perfect Child and That's Just So Beautiful...
Every Once in a While, it is Okay to Slow Down a Little...
What is Matriarchy? What Do You Think a Matriarchal Society would Look Like- @ecotrain QOTW
How to Keep Your Eyes on the Goal...
---
I am a part of the wonderful @ecotrain that aims to make this world a better place so do join it if that's your aim too..

---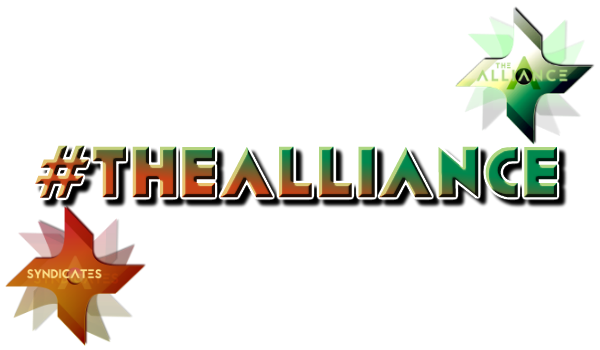 ---


Join us @steemitbloggers
Animation By @zord189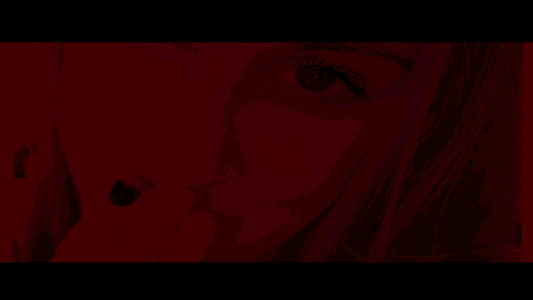 ---