Liebe Steemianer, liebe Follower und liebe Freunde,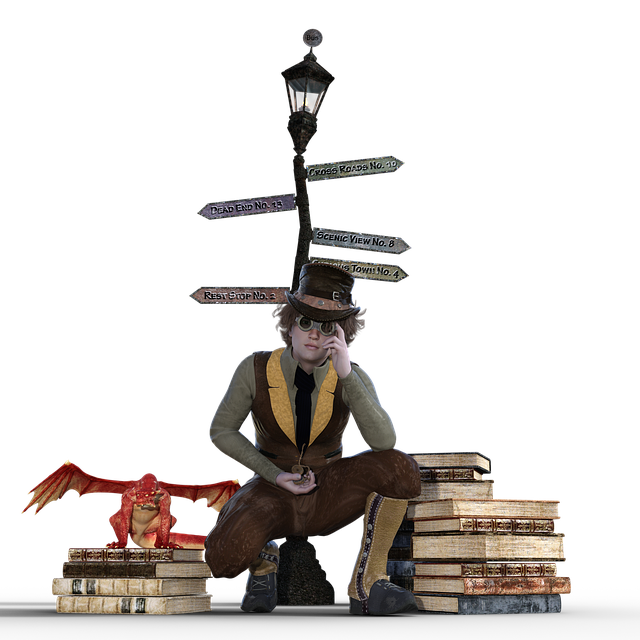 Quelle: www.pixabay.com
in meinem jugendlichen Leichtsinn, schrieb ich vor geraumer Zeit einen Artikel namens "Steemianer – Wer seid ihr?" hier. Auch in diesem Moment kann ich es noch gar nicht fassen, welch eine Anhängerschaft und Berühmtheit unsere "Helden ohne Bild" bis dato genießen durften, was natürlich durch die perfekt umgesetzten und präzise gestalteten Portraits des Sheldon Bob-Lama alias @getdigital in die heiße Phase überführt wurde hier. Jeder, ja aber wirklich jeder möchte nun ein Teil unserer " Helden ohne Bild" sein und in deren einzigartigem Leben mitwirken dürfen. Aus diesem Grund haben sich @kissi , @corneliastrunz , @getdigital und meine Wenigkeit ein Gruppenprojekt überlegt, bei dem unsere kleinen Berühmtheiten Teil eines Märchens bzw. einer Geschichte werden sollen. Jeder darf seiner Kreativität freien Lauf lassen und auch neue "Helden ohne Bild" hinzufügen, die dann von unserem Da Vinci @getdigital auf Leinwand gebracht werden.
Da der Anfang ja bekanntlich immer sehr schwer ist, hat @getdigital die ehrenhafte Aufgabe übernommen und uns den Vorschlag unterbreitet, dass unsere Geschichte mit: "Es war einmal…." beginnen sollte. Puhhhh, jetzt haben wir erst einmal die schwerste Hürde gemeistert.
Aber ohne es zu wissen, lieferte er uns gestern eine weitere wertvolle Idee für unsere gemeinsame Geschichte. Nämlich, seinen heißberüchtigten Identitätsdiebstahl hier. Da wir ja nun alle eine eingeschworene Gang geworden sind, helfen wir ihn natürlich auch bei der Aufklärung dieses äußerst brisanten Falls. Aus diesem Grunde sende ich euch, also für all diejenigen, die sich gerne beteiligen möchten, die Eckdaten und einen kleinen Anfang unserer einmaligen Steemit-Geschichte, die es einmal werden soll.
Hauptrollen:
@getdigital alias Sheldon Bob-Lama
@kissi alias Elfenfee-Glücksbärchi
@balte alias E.A. - Einstein-Hemmingway
@meins0815 alias Rocker-Che
@taldor alias Casper-Nelson-Pitt
@markusmichael alias Keanu-Robbins
Die Story:
Unsere Hauptrollen versuchen den Identitätsklau des Sheldon Bob-Lama aufzuklären, daher lautet der Titel unserer Story: Gangs of the Steemians – "Auf der Suche nach dem Identitätsklau des Lama".
Also, let's start ;)
"Gang of the Steemians – "Auf der Suche nach dem Identitätsklau des Lama".
Es war einmal ein Lama. Aber nicht irgendein Lama. Nein, es war der Sheldon Bob-Lama. Er ist eine ganz besondere Spezies auf dieser Mutter Erde und besitzt eine Fülle von grandiosen Eigenschaften und Verhaltensweisen.
Eines Morgens schlug der berühmt berüchtigte Sheldon Bob-Lama, bei einer aufgeschäumten Matcha-Latte mit Sojamilch, seine allseits geliebte Tageszeitung auf und konnte seinen Augen nicht trauen. Hastig und zitternd schlug er Seite für Seite um, aber immer wieder blitzte ihm dieselbe Hiobsbotschaft entgegen, wie auf den Seiten zuvor. "Identitätsklau des berühmten Lama" sprang ihm als Breaking News stets und ständig entgegen. Egal, wie er die Zeitung auch drehte und wendete. Völlig fertig mit den Nerven rief er seinen besten Freund und Kompagnon Rocker-Che an und berichtete von diesem tragischen Vorfall. Doch Rocker-Che versuchte seinen Lama zu beruhigen und ihm weiß zu machen, dass es wundervoll sei, seine Identität zu teilen. Dieser Satz verärgerte den Lama jedoch enorm, da wie wir ja alle wissen, der harte aber dennoch zart besaitete Rocker-Che ungern sein Hab und Gut teilt und am liebsten alles für sich behält. Doch nach geraumer Zeit fasste sich unser Rocker-Che ein Herz und versprach dem armen traurigen Lama zu helfen, den Identitätsklau auf den Grund zu gehen. Als sich beide Ihre Morgenmäntel und Pantoffeln entledigten und für die Außenwelt gewappnet waren, versuchten sie auch die anderen "Helden ohne Bild" mit ins Boot zu holen. Unsere Elfenfee-Glücksbärchi, welche von einer durchzechten Nacht, glühend durch den Zauberwald flog, bot natürlich gleich ihre Hilfe an. Aber auch E.A. - Einstein-Hemmingway, der gerade äußerst beschäftig an seinen Lotto-Katzen forschte und in diesem Moment im Quantenschaum badete, war sofort zur Stelle. Doch bei unserem überaus coolen Casper-Nelson-Pitt war das Auffinden seiner Person von einigen Problemen behaftet, da er sich mal wieder in den Steemit-Biosphären verlief und nur mit Müh und Not aus dem Irrgarten hinausfand. Aber Gott sei Dank, war auch er bei diesem Abenteuer dabei und machte sich auf dem Weg zum Lama und Rocker-Che. Jetzt bliebe da nur noch unser Keanu-Robbins. Da dieser stets und ständig unterwegs zu einem seiner Seminare ist und auch in der Matrix leicht verloren geht, gestaltete sich seine Suche als etwas schwierig. Doch dank der außergewöhnlichen hellseherischen Gaben unserer Elfenfee-Glücksbärchi fand man auch ihn nach einigen Stunden des verschollen seins wieder. Nun, just in diesem Moment sind sie alle vereint und man nennt sie ab sofort die "Gang of the Steemians".
So, ihr Lieben. Ab sofort kann das Abenteuer beginnen und ein anderer kreativer Kopf kann unsere Geschichte weiterschreiben, wenn er möchte. Wie wär's mit euch liebe @kissi oder liebe @corneliastrunz. Ich bin gespannt, was da noch alles so kommen mag.
In Liebe @malumaa
Achtung: Nachtrag!!! - Unsere Newbies betreten die Bühne:
@portalmine ist unser Frischling hier auf Steemit und noch etwas unsicher wohin seine Reise wohl gehen wird. Doch mit seinem Artikel: "Wer bin ich? Was will ich? Was kann ich?" hat er mein Herz erobert hier(ich hoffe, dass es richtig ist @portalmine mit dem männlichen Geschlecht anzureden ;)). Voller Tatendrang und mit enorm viel Durchhaltevermögen versucht er nun seinen Weg zu gehen und saugt die Ratschläge von anderen Steemianern auf, wie der Schwamm das Wasser. Daher schwebt er in meinem Kopf als aufgeweckten Spongebob Schwammkopf, dem wagemutigen tapferen Schneiderlein und dem actiongeladenen Jackie Chan umher.
@portalmine findet aus dem Wald
@mrmastercryptow verwirrt mich manchmal ganz schön mit seinen Aussagen über sich selbst. Denn er beschrieb sich wie folgt: "Man nennt mich in Kennerkreisen auch den Paten vom Vatikan und ich bin für die Weihrauchverteilung zuständig. Ich kann meinen Namen auch furzen.War damit mal ne ganze Zeit mit einem Zirkus unterwegs. Ich bin quasi der inkorporierte Minimalsmus schlechthin. Ich lebe so minimalistisch, dass ich direkt mal meinen Körper abgelegt habe. Mein Hirn schwimmt jetzt in einer Lösung aus Kochsalz und ein paar Nährstoffen in einer überdimensionierten Petrischale. Da ich ein ganz besonders kleines Gehirn mein Eigen nennen darf, gibt es eigentlich keinen Ort auf der Welt an dem ich nicht glücklich werden könnte." Oha, na dann mal los @getdigital. Das Portrait erscheint mir als eine besonders schwierige Angelegenheit ;) Dein Können ist gefragt :)
@mrmastercryptow betritt die Bühne
ATTENTION PLEASE!!! NUN SIND AUCH SCHON DER 2. (@kissi) UND DER 3. (@corneliastrunz) TEIL ERSCHIENEN.
Wuhaaa. Was für ein Fest. Seht selbst :)
HIER KÖNNTE IHRE WERBUNG STEHEN, aber @meins0815 war schneller :)