Art + Creativity, Brainstorming, Community Building and Ideas [Posts 1/1-1/8]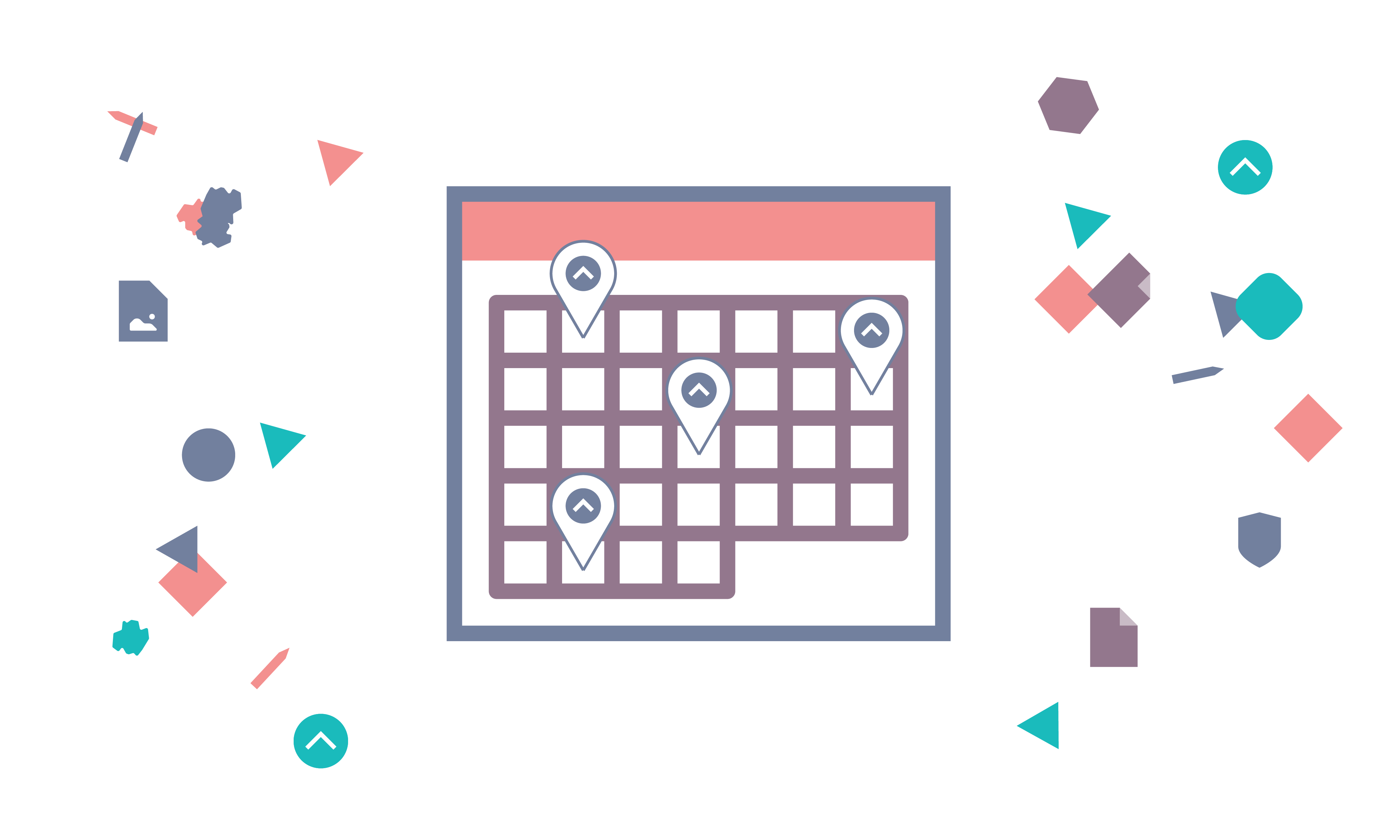 Upvotes of the Week is a weekly curation post - presenting Sndbox fellow content and highlighting creative / impactful work by the greater Steemit community. (Part of the SBD earned from this post will be split among the authors highlighted in this post.)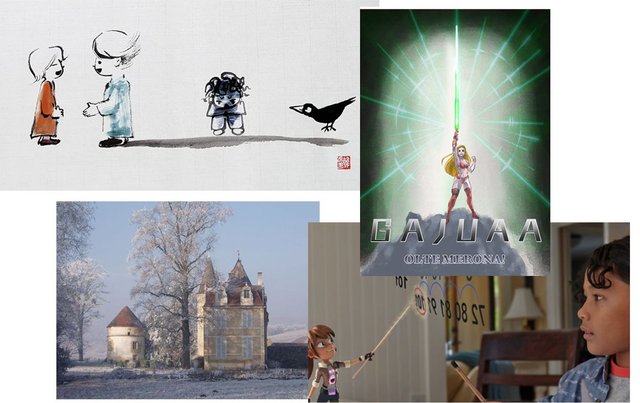 @design-guy
:
If you haven't been paying attention to tech news or investor news for the past year plus, this will be an exciting development for you. If you have, you're well aware of the powerful new technology that will very soon be available to us as consumers, customers and also to designers and developers. The technology I'm talking about is currently being developed by a company called Magic Leap. The company name stems from the concept of creating the leap from reality into virtual reality, augmented reality and a term coined by the founder of the company called mixed reality.
@tata1
:
Do you feel the disadvantages of people?
It's a habit of being attracted to the dark.
You feel the darkness of others -
Is it light or dark?
@paolobeneforti
:
What is going to happen in the crypto-world in the next months? No one can tell you.
During 2017, the best analysts around the world lost their faces trying to forecast the development of crypto prices.
@erb
:
In 2009, I participated in an architecture studio lead by starchitect Daniel Libeskind. The concept of the studio was daunting for a third-year architecture student like myself: to sum up all architecture in the creation of a book-object, and inspire my entire future career in the process...Almost immediately after being assigned the task of creating the "sum of all architecture," I knew my book-object would be an exploration of Villa Savoye by Le Corbusier. For the entire duration of my studies at Cornell's architecture program, my professors had been pushing the importance of this building, and I felt it was time to express my opinion about it.
@howtostartablog
:
What's up guys. Today's judging was much harder considering the number of entries and some fresh faces. As i couldn't pick all i decided to just vote on some of the entries and it may well be better than the prize!
@soyo
:
Illustration of steem's historical price rise.
It paraded the old school animation 'Heavy Metal' (1981).
@osm0sis
:
Walk with me through rural Burgundy to discover my Winter Wonderland. Most often photographed in the warm Summer months, this part of France will surprise you with its frosty vineyard landscapes and quaint villages which seem frozen in time.
@mintvilla
:
Well here we are again friends - the beginning of a new year! The first and fresh week when we share our motivations and goals to achieve for the year. As for keeping up with my postings, I am going to continue writing about public projects in the architectural realm to establish an archive.
@themanualbot
:
This post talks about the importance of having followers and being a follower. It also gives some tips on how to get more followers in steemit and the benefits you can get when following someone with so much influence in the platform. It is written in native language, Filipino for more diversity of language used in steemit.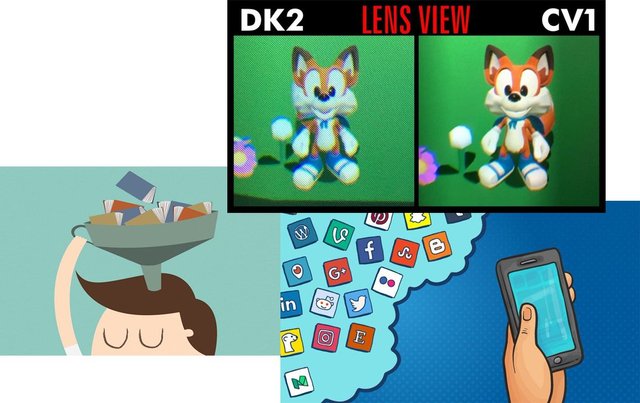 @aaronleang
:
Simple guide for new comers who not really sure what to do, how to do it and why do you it with your STEEM DOLLARS, STEEM and STEEM POWER.
@jaff8
:
Steemit is a bondless social network, so it is easy to find thoughts of individuals here. This is both good and bad, because it would be unwise to post what one would regret posting later. Despite anything can be posted on the blockchain, one should think carefully before posting and limit oneself. There has been several complaints on Steemit about some individuals raping the rewards pool, but with deep thoughts before posting such situations can be avoided.
@spectrums
:
At this point in the series, I hope it's increasingly clear that I am writing towards a unified theory of information for the left on the (Steem) blockchain...This sort of identity politics at play is a genre of fascist laughter that one might call nihilistic camp. Nihilistic camp deserves an independent, essay-length treatment, but here it will be my shorthand for an exemplary mode of the chaos being wrought by alt-right memetics on the body politic.
@alvinauh
:
This post draws a comparison between writing on Steemit and lesson planning. This post also writes of different tips and tricks that can be applied in writing on Steemit as well as lesson planning. Examples are given on Steemit posts that use similar methods found in the tips and tricks provided.
@fingersik
:
Welcome to the sidechain of my Information science series. Whereas the original chain is rather theoretical and its main aim is spread the overall awareness about Information science and aspects it's trying to deal with, the sidechain will only contain highly practical skills learned through the Information science itself. In the first sidechain's article I'll try to explain how to effectively search through search engines such as Google (for I bet that most of us are not scientists that would want to search through scientific databases).
@myego13
:
In this post of our insects series, I want to introduce you the hidden heroes of the ecosystem closely. Even their duty is a dirty thing for most of us, even they aren't doing this for the sake of our or the natures wellness, they are helping all the living in a way that is way more than their bodies can take. Yes, our heroes are Dung beetles...
crypto3d:
I remember watching numerous TEDx videos describing how VR will change the world, how it will affect our lives and the ways we express ourselves. Everyone thought it had so much potential in industries varying from architecture and gaming to even therapy and psychology. Most of those videos are over 2 years old now, yet to most people (non-gamers) VR hasn't really changed all that much. Why?
@kenan1989
:
I wrote about how social media effect our life. we all know that the internet controls everything we do. I tried to explain disadvantages of social media and advantages of social media.
@jrswab
:
In my short time in the Steemit community I've seen a few big 'whale wars' and drama around certain topics. We are not going to talk about any of them in this post. Instead, we will be looking at how taking part in the drama affects us and our blog.
@GuyFawkes4-20
:
Freedom seems like this shiny thing at the end of the tunnel that everybody talks about, and everybody wants to taste it, but most of the people have no idea what it is. Freedom, as any other thing in life, comes with a price, comes at the expense of something else.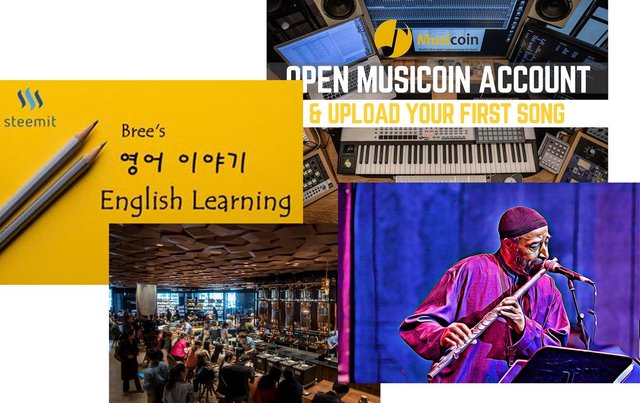 @bree1042
:
It has been 6 months since I've joined Steemit. In this post, I'll show you what I've written last year, and also map out what I'd like to write this year. To set goals makes it easy to achieve. I really wish to contribute to Steemit community with valuable and quality contents and at the same time to achieve my personal goals. Bring it on, 2018!
@leotrap
:
Supporting Live Streaming Curation for the Hispanic Community - All SBD earned with this post, will de shared to great users that deserves recognition via Streming at DLive on January 13th.
@djlethalskillz
:
Musicians on the Blockchain Series Guide #5
@teachblogger
:
Steemit brings lots of good things to our lives. While teaching English, I use this great platform as a source of motivation. Steemit really touches our lives deeply.
@abroadlife
:
Who says Chinese people don't like to wait in line?
On December 6th, 2017, the world's largest Starbucks (over 30,000 square feet) opened in a gigantic building across the street from the Nanjing West Road subway station. Even a month later in 2018, Chinese people are willing to stand in long lines in order to experience these large-scale stores they call "Starbucks Reserve Roasteries" (this is the second after the one that opened in Seattle earlier this year). According to the security guards who manage the queue, the average customer spends about $45 there in one sitting.
@roused
:
Think back to a time more than fifty years ago, to the days portrayed on the TV series Mad Men. In 1961, John Kennedy and Billboard's Easy Listening Chart were inaugurated, a freedom riders bus was fire-bombed in Alabama, Rock Hudson was on the big screen, and Doris Day was selling albums.
At this same time, saxophonists Yusef Lateef and John Coltrane were pioneering an approach to music that transcended convention, cultures, borders and labels; concomitantly, Robert E. Brown, a young professor of ethnomusicology at Wesleyan University, coined the term "world music."
Support Creative Authors and Impactful Projects
---

Want to support Steemit authors like these? Consider joining our curation trail! You can learn more about the @sndbox incubator mission here.
---
Help us spread the word. Follow our Twitter and YouTube Channel!
---