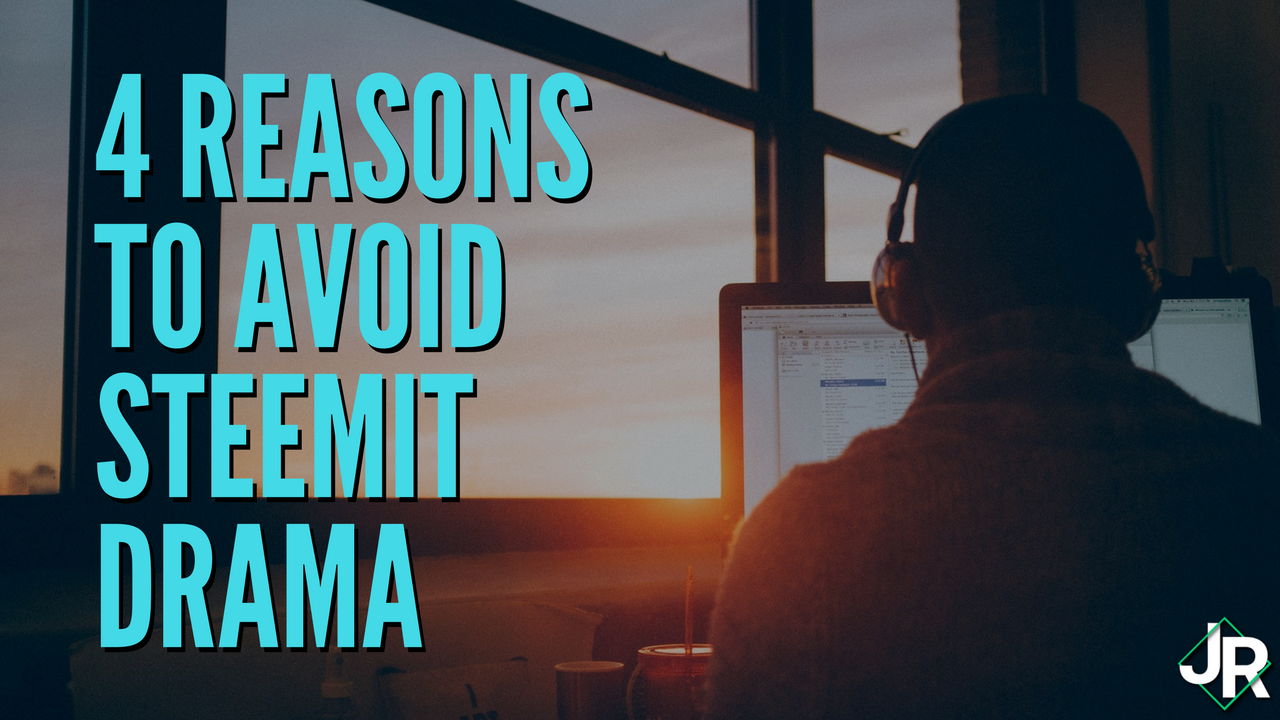 In my short time in the Steemit community I've seen a few big 'whale wars' and drama around certain topics. We are not going to talk about any of them in this post. Instead, we will be looking at how taking part in the drama affects us and our blog.
Most of the users on Steemit are minnows or super fresh newbies trying to make a name for themselves. It is best that those of us who are looking to grow our blogs don't get involved. This does not equate to me saying that the whale should not downvote, because the downvote is an important part of this platform.
If two or more choose to downvote each other into oblivion, that is their choice. From what I can gather, these wars and dramas never start out with the intention of getting out of control. It is the rest of us that blow these events to more than they need to be.
Below is a list of four reasons all minnows and anyone looking to grow their blog should avoid any drama that arises on Steemit. There will always be downvotes and someone will always be offended by that downvote. It is our job to keep our distance from the action. The less we talk about it, the smaller these events will seem.
1. Risk Of Enormous Downvotes
This is the most obvious of them all. When a person gets involved in any Steemit drama or 'whale war,' they run the risk of being downvoted into oblivion. If the downvotes are large enough, it may be impossible to recover. This is more likely to happen the lower the reputation of your account.
When an account's reputation gets too low, the posts they make become hidden. They may still display if the reader clicks the button. The reason this is an issue is that when Steemit hides a post, it tells the potential reader that the author probably produces low-quality content.
Even if we make the best post the internet has ever seen, we will still come off as a poor content creator. Simply because we got involved in some Steemit drama which led to massive downvoting from whatever side disagreed with us. Do yourself a favor and don't risk your account.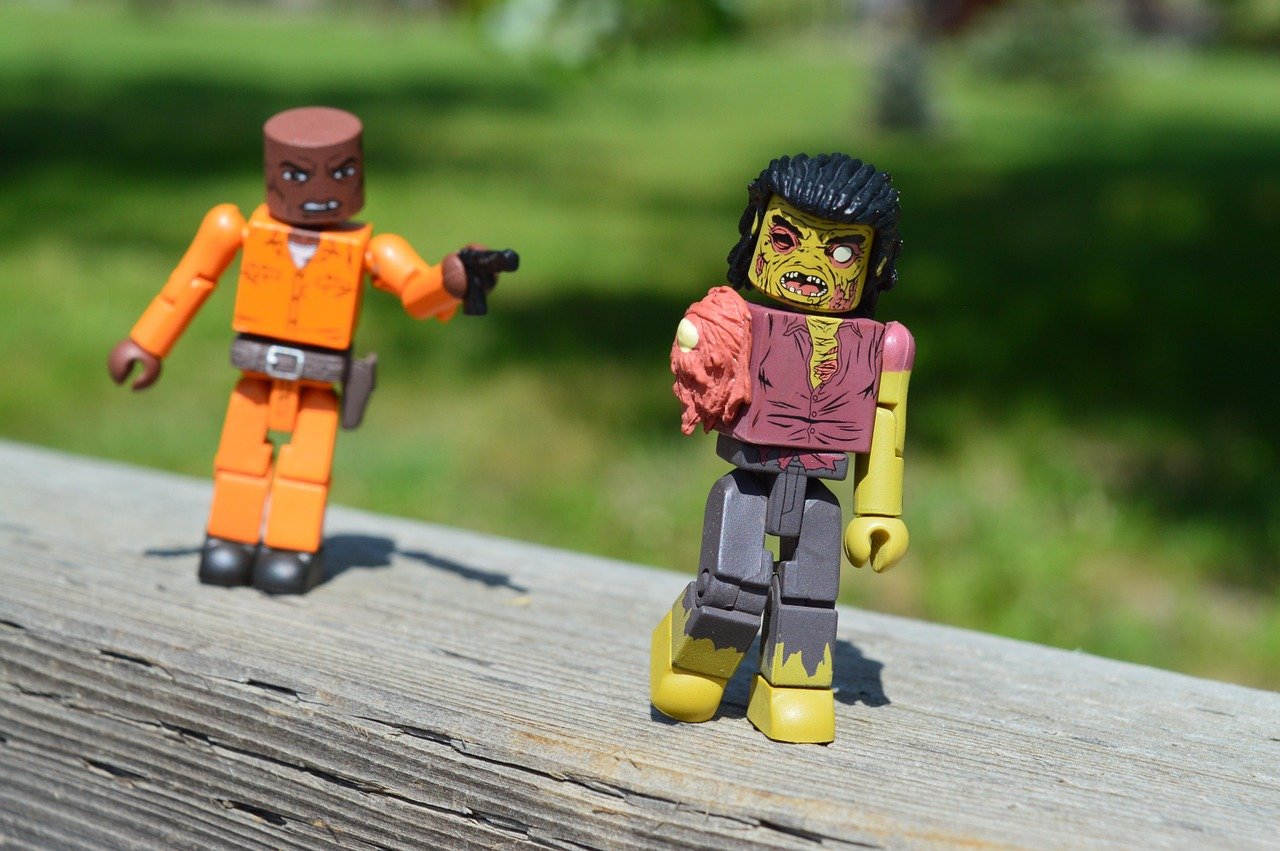 2. Formation Of Enemies
Participating in any Steemit drama will make us more enemies than we would naturally. There is never a way to please everyone, and we all will gain a few people that just don't like us. This happens more and more as our account grows because some people hold onto a lot of jealousy.
However, when we add our two cents to some Steemit drama, we end up picking a side. This in turn makes everyone on the other side your enemies by default. Why would we want to potentially make fifty percent of all Steemians our enemies? Seems ridiculous and a great way to shoot our progress in the foot.
The only upside is that if your post gets a lot of traction, then the side you agree with may become a support beam for you. But this is never a guarantee. If the support does not come, we may find ourselves with a lot of downvotes and enemies. Both of which we would not have if we kept the two cents to ourselves.
It is best to give ourselves the advantage by not getting involved in such drama. Don't be foolish and create enemies that would not be your enemies otherwise. By picking a side, we alienate a large number of people. These very people might have become huge fans of your blog, but since you don't side with their 'team' in the day's Steemit drama, they ignore you.
3. Loss Of Productivity & Focus
This one is a bit less tangible than the first two, but is still important. By keeping our focus on whatever Steemit drama is happening that day, we cannot focus on our blog. This creates a dip in our productivity and we get less done for our blog's growth.
Our goal needs to always be more growth for our blog and content. More growth leads to more views on our work, which leads to more income. We need focus to achieve this long-term growth. If we spend all our energy on some 'whale war,' we will have no willpower to create awesome content.
Willpower is a finite resource that we receive each day. I read a book a while back that explained this concept. The idea is that our actions are determined by a few things such as willpower and emotions. The author mentioned that our willpower is like a man riding an elephant. For a while, the man can steer the elephant and make the beast go where he chooses.
However, if the elephant does not want to head in a direction, it can overpower the man on top. This is how our willpower works. Every day we get a set amount, and once it is gone there is no way to get it back. It is smart to use the willpower we have each day to grow our blog and not add to the drama.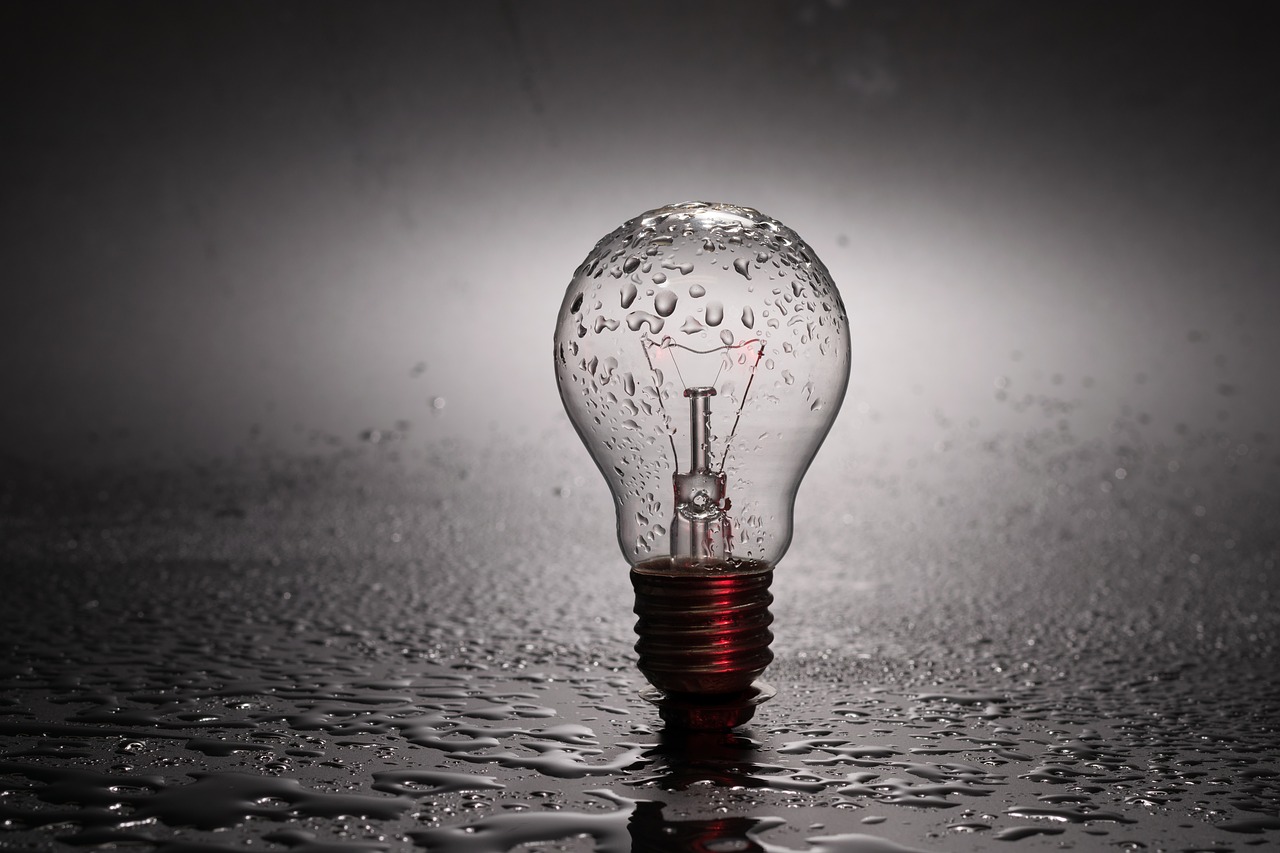 4. Underachievement
Number three leads us here: underachievement. By using up all our willpower on whatever Steemit drama is happening that day, we end up not achieving that day's goal. Missing today's goal pushes off tomorrow's goal and so on. We end up with a domino effect of unproductive days.
Even if we don't have a specific goal to reach that day, it is not good for the mindset. My goal for the year as I write this is to hit five thousand Steem Power by the end. If I were to spend my time in any drama, fighting for a side, I would not be able to add the focus to these posts. That would lead me to earn less, and then not hit my goal for the year.
Keep Growing On The Sidelines
By distancing ourselves, we are able to watch the events unfold and escape the mess without a scratch. If two people need to 'duke it out,' then let them. Just stand back, let the dust settle, keep calm, and carry on.
Steemit drama and 'whale wars' will always happen, and that is fine. It is on us to not make them some big event to focus on. Instead, we must put our full effort into creating the best content we can for the Steemit community. That is how we keep Steemit amazing and bringing in new creators.
Thanks For Reading!
If you have a topic that you would like me to cover and share what I learned over the last ten years of blogging please let me know!
Other Posts In The Series:
Using Journals To Improve Our Blog
How To Leverage Criticism To Improve Your Blog
Simple SEO Techniques To Unlock Exposure
How To Stay Motivated As A New Blogger
Simple Networking Skills To Unlock Success
All images came from royalty and attribution free sources unless specified