Crypto Escapades Part 15 - What is Substratum/SUB? Is it worth?
On today's escapade inside crypto we will feature Substratum.
1. Introduction
Substratum wants to create a decentralized web that provides unrestricted access to content and sharing of information. Substratum will be an open-source network allowing anyone to allocate spare computing resources through use of their nodes. Hosts can make money by doing so and website owners can pay hosts based on the specific amount of bandwidth.
The current version of the web is centralized & censored. Data must travel through designated hardware access points (servers and hubs) and makes it vulnerable to hackers.
Substratum will work with multiple nodes to fulfill a request splitting data into unique parts, which greatly benefits security. There will be no censoring and all content will be available.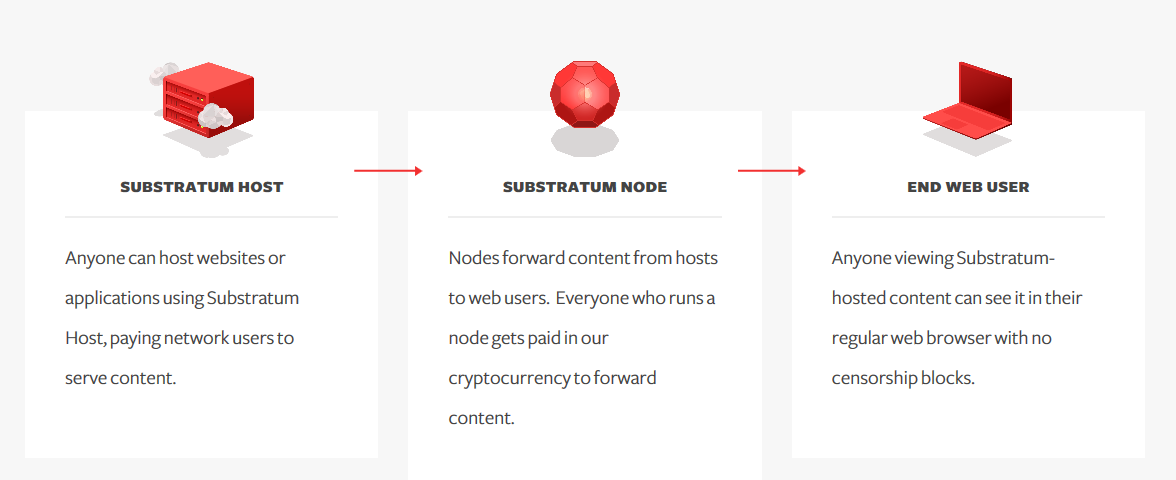 Substratum runs on Substrate and Atoms only goes to two decimal places. Substrate is everything before the decimal and Atoms are the two places after the decimal.
Substrate will support the whole network and has an amazing use. It will be in circulation and have a use when someone wants to host a site, runs a node and someone wants to pay. If a vendor accepts only ethereum they will use Substratum as the conversion currency.

Evolution
ICO started on August 14th of 2017 and ended September 14th of 2017.
They were able to raise 13.8 million USD.
Token price: 3,000 SUB = 1 ETH.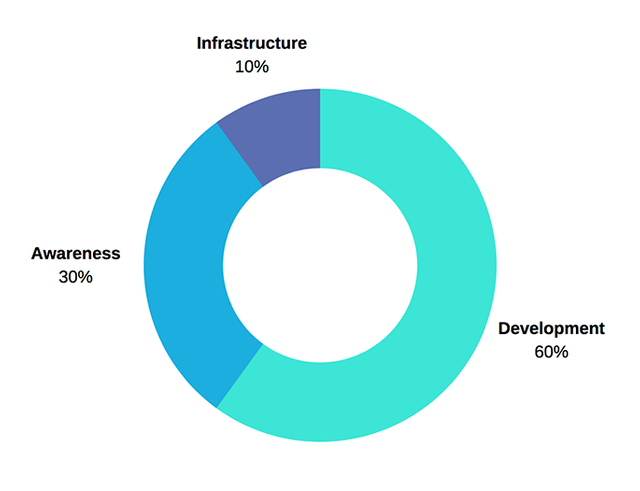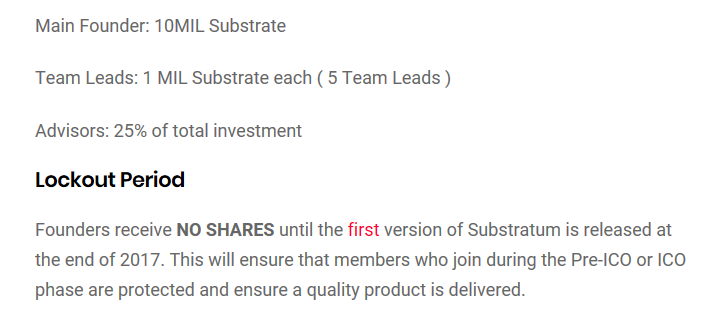 Blockchain
Ethereum - ERC-20 token (subtokens built on the Ethereum network).
Consensus Method: Proof of Work & Proof of Stake.
Substratum integrates the use of three distinct blockchains.
Private (to Substratum) and will handle security and encryption.
Currently private but may go open source. This handles the location of content.
Public and is where the accounting for content servers and for content providers is visible.
The Substratum Network will provide an API and SDK for developing tools and applications directly on the Substratum Platform.
Upon launch, Substratum will support the following languages and libraries:
HTML/CSS
JavaScript (jQuery, Bootstrap)
PHP/MySQL (Wordpress, Magento, Joomla)
ASP.NET
Python (Django)
2. Leaderboard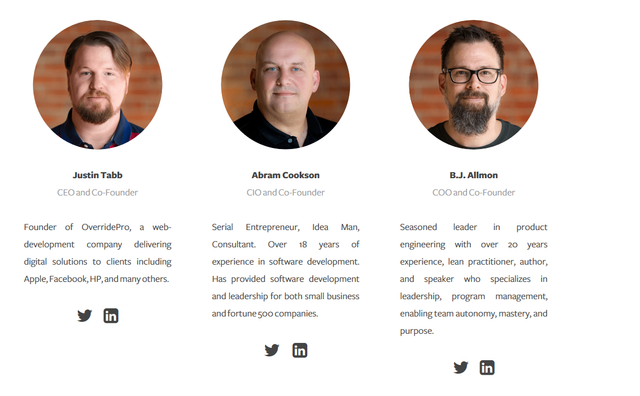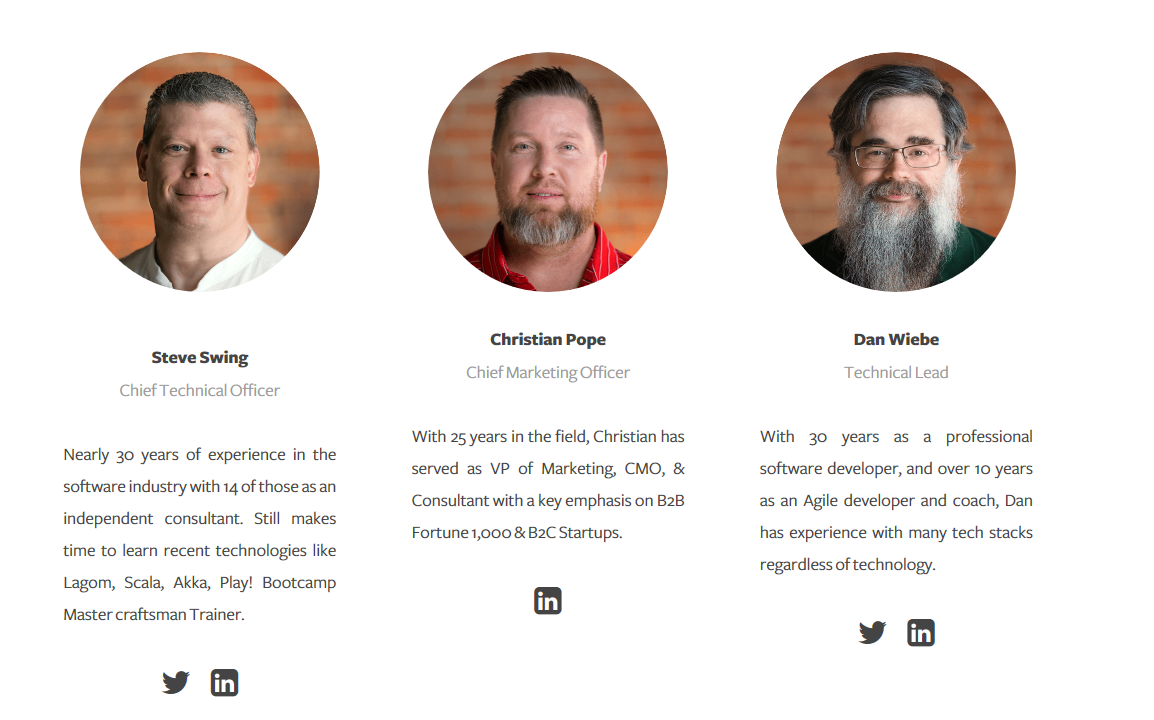 Justin Tabb is the CEO and can be found on LinkedIn.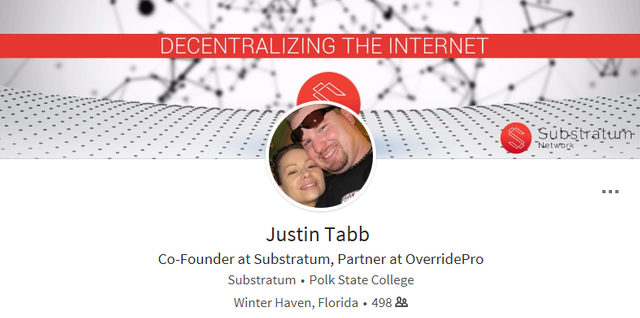 3. Roadmap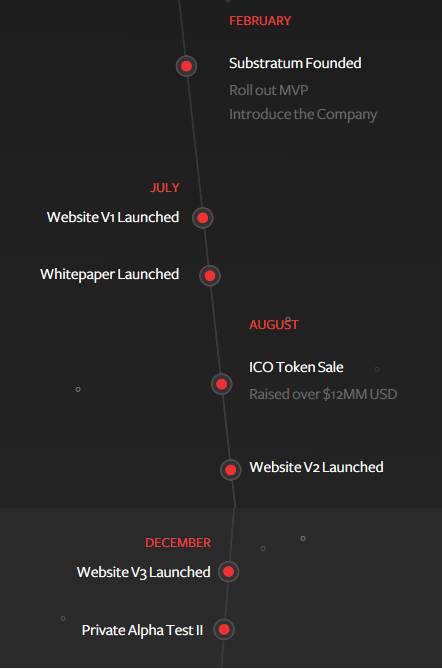 A public beta will be released during December of 2017 (this month).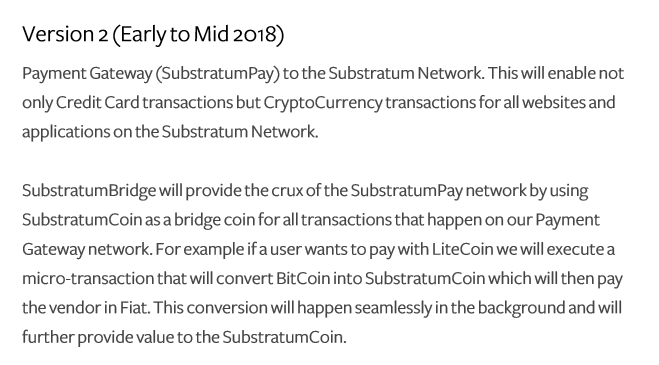 4. Trading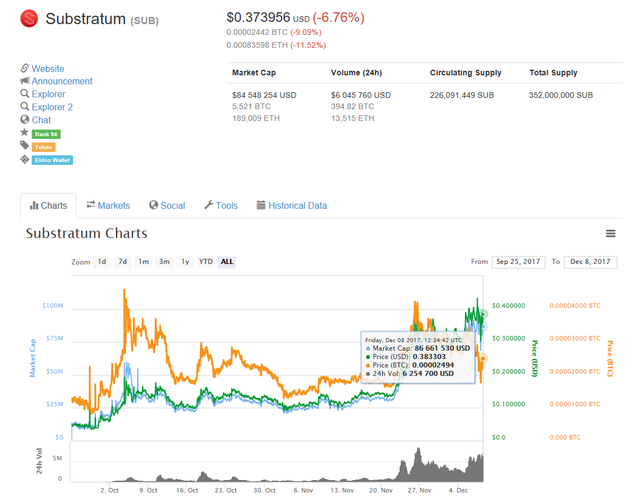 Exchanges: Binance, EtherDelta, HitBTC.
Volume: >6 million USD.
Market cap: >86 million USD.
Substratum trades under SUB on virtual currency exchanges.
Substratum was valued around 5 cents when it hit the exchanges. It's currently above 37 cents and they claim to be added on other exchanges (Bittrex) soon.
5. Support & additional information
I contacted them through Facebook and they replied within a day.

6. Social media
Facebook >3000 followers.
Twitter >27.000 followers.
Telegram >2000 members.
7. News
November 10th 2017
SubstratumNODE Focus Group participants have been notified of selection.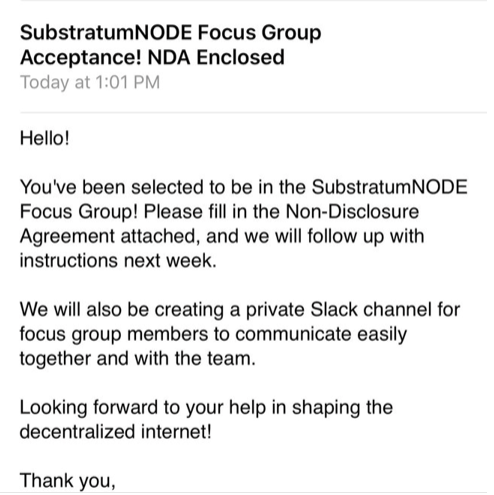 November 17th 2017
Successful Alpha Test 1 in preparation of their beta release.
The test proves that a decentralized web and their platform works.
November 18th 2017
Listed on KuCoin exchange.
December 1st 2017
New website launched
Substratum will have their last burn of tokens soon. Substratum burned tokens which had no use or allocation went through 2 token burns already. There will be 3 consecutive burns in total.
Conclusion
With all the issues of net neutrality rising there is a big need for a decentralized web. Every year we hear the same argument and now politics are trying to make us pay to use the internet. Substratum provides net neutrality and a blockchain solution. There will be no need for VPN's (Virtual Private Network) anymore and everyone will have the same freedom of press, bandwitch and privacy. Lots of great news such as their last token burning and the public beta release are on it's way. There is competition however (Neos). Which one out of the decentralized web solutions will be adopted the best?
Always invest at your own risk. Be informed, I can help you being updated.
What's your opinion on Substratum, do you think it's better or worse than Neos?
We will keep you posted and updated on and any cryptocurrency we feature on a regular basis.
Crypto Escapades
Quantum Project
Syscoin
Monaco
District0x
OKCash
Verge
BitBay
Cardano
Decred
GameCredits
Lisk
PotCoin
Komodo
AdEx
Crypto Updates
Crypto Updates Week 47
Crypto Updates Week 48