Crypto Escapades Part 8 - What is Cardano/ADA?
On today's escapade inside crypto we will feature Cardano also known as ADA.
1. Introduction
Cardano is a decentralized public blockchain and cryptocurrency with a focus on scientific philosophy and a research-first driven approach.
Cardano is developing a smart contract platform.
The platform is constructed by layers which allows upgrades by the way of soft forks.
The open-source Cardano protocol has two layers.
A settlement layer for the cryptocurrency and a control layer for the smart contracts.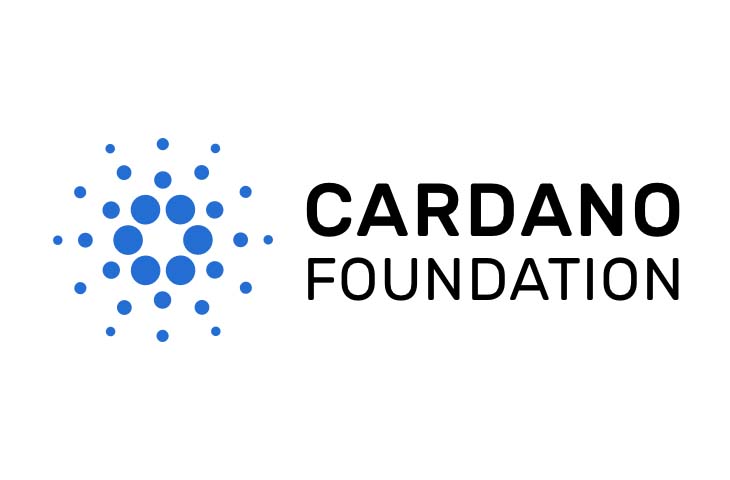 Evolution
IOHK was approached by a group of Japanese business people interested in creating a blockchain. The group hired IOHK to build software.
The Japanese company Attain was enlisted to coordinate the sale.
Cardano Foundation handled oversight and auditing.
Crowdsale
The crowdsale ran from September 2015 to January 2017, raised $62 million and resulted in the sale of roughly 30 billion ADA.
Cardano launched after the first layer was released on September 29th of 2017.
Blockchain
Blockchain built from scratch in the functional programming language Haskell.
You can find their blockchain here.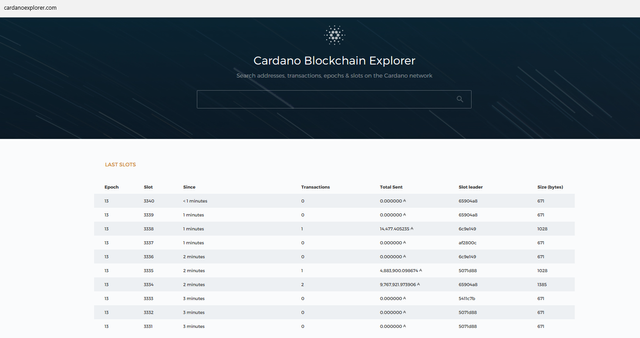 Consensus Method: Proof of Stake
Algorithm: Ouroboros, designed by cryptographers from five academic institutions.
2. Leaderboard
There are three organisations that are contributing to the development of Cardano.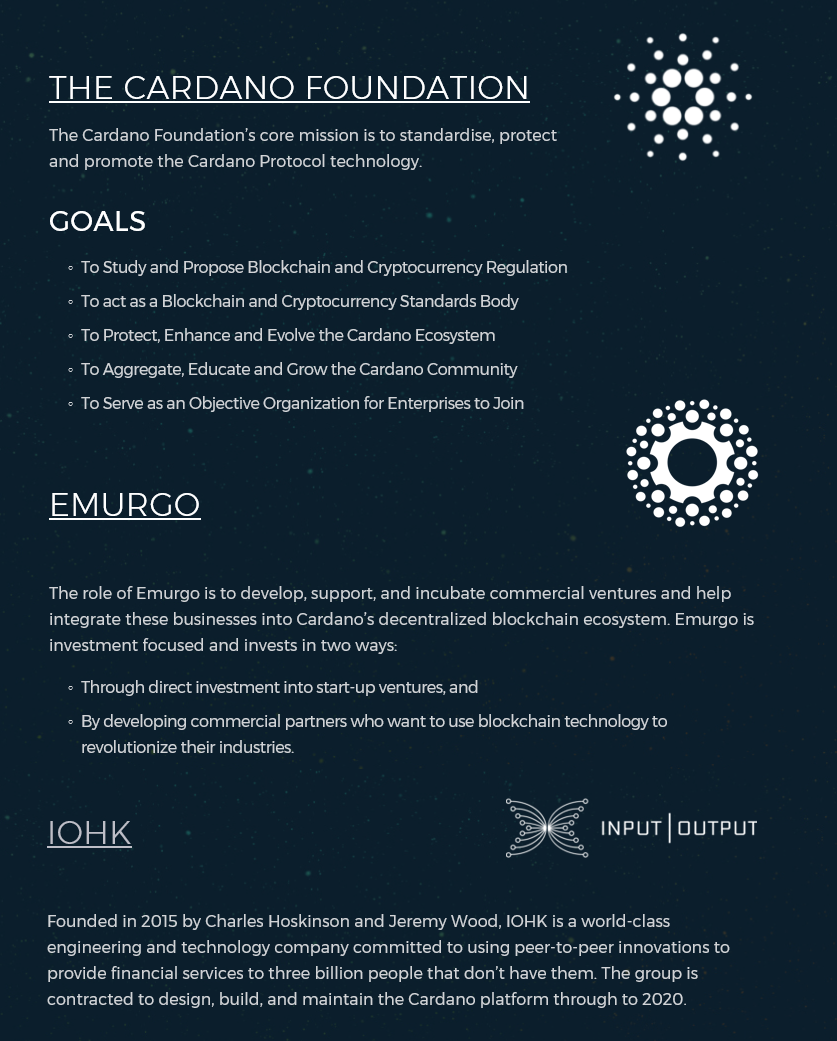 Charles Hoskinson is an early founder of Ethereum and left before the actual launch.
The development team consists of a large global collective of expert engineers and researchers. Leading experts in Aerospace and banking are devoted to the project and been brought to the field of cryptocurrencies.
3. Roadmap
Cardano is currently in Byron, the bootstrap phase, making improvements.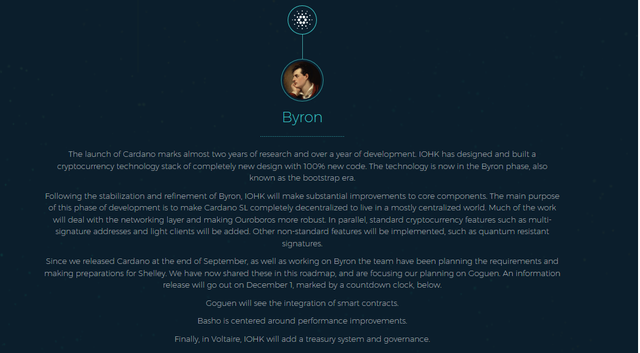 Cardano will improve the design of Daedalus (wallet) and make integration through APIs to third parties simpler.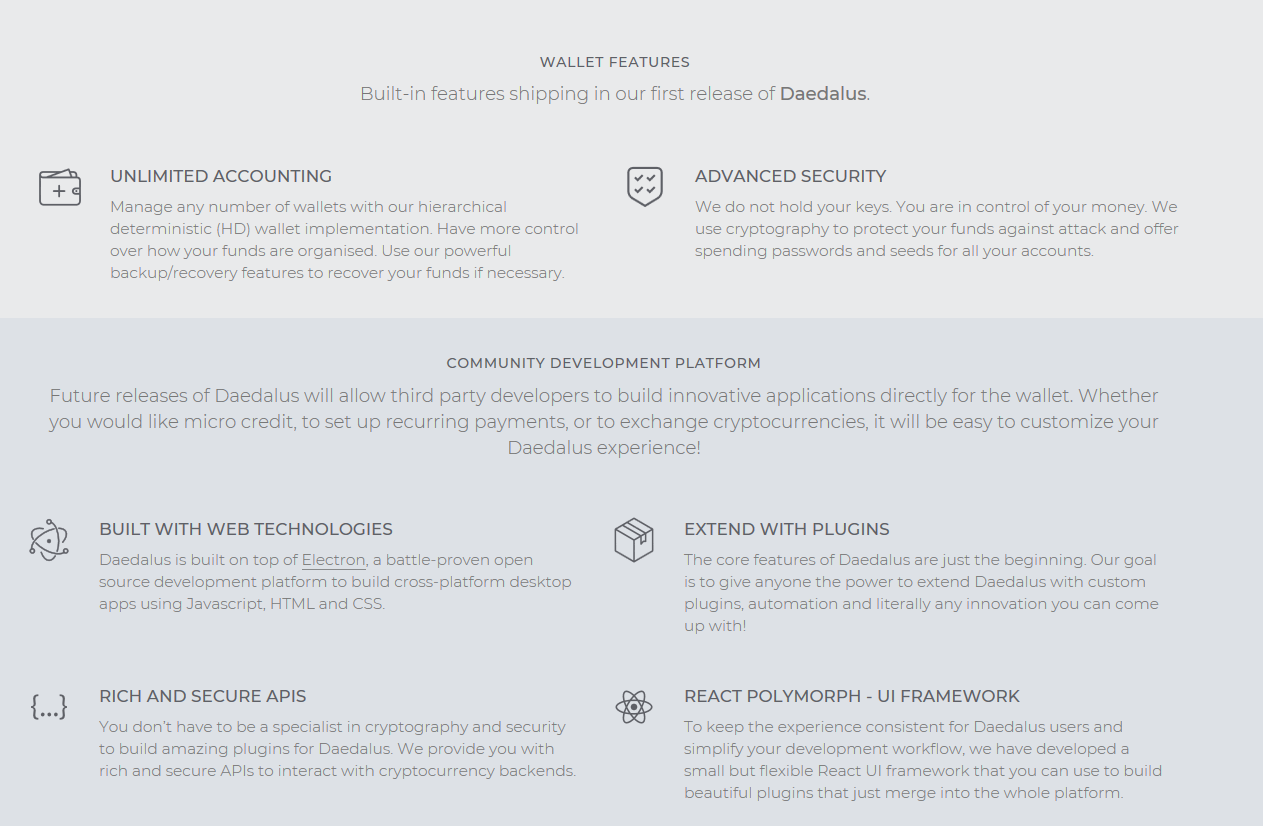 Cardano will move from Byron to Shelley, where the network becomes decentralised. Over the next 18 months work will be done that contributes to stability, interoperability and governance.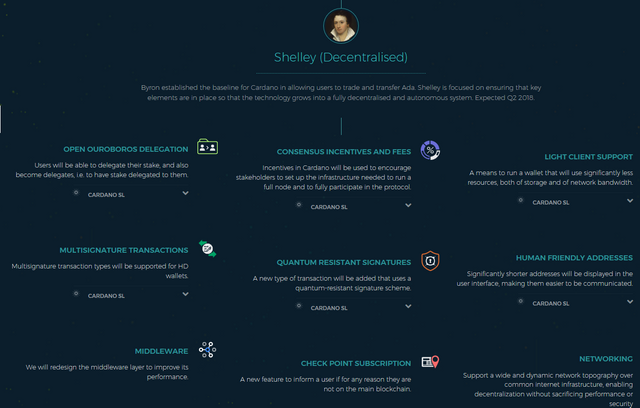 4. Trading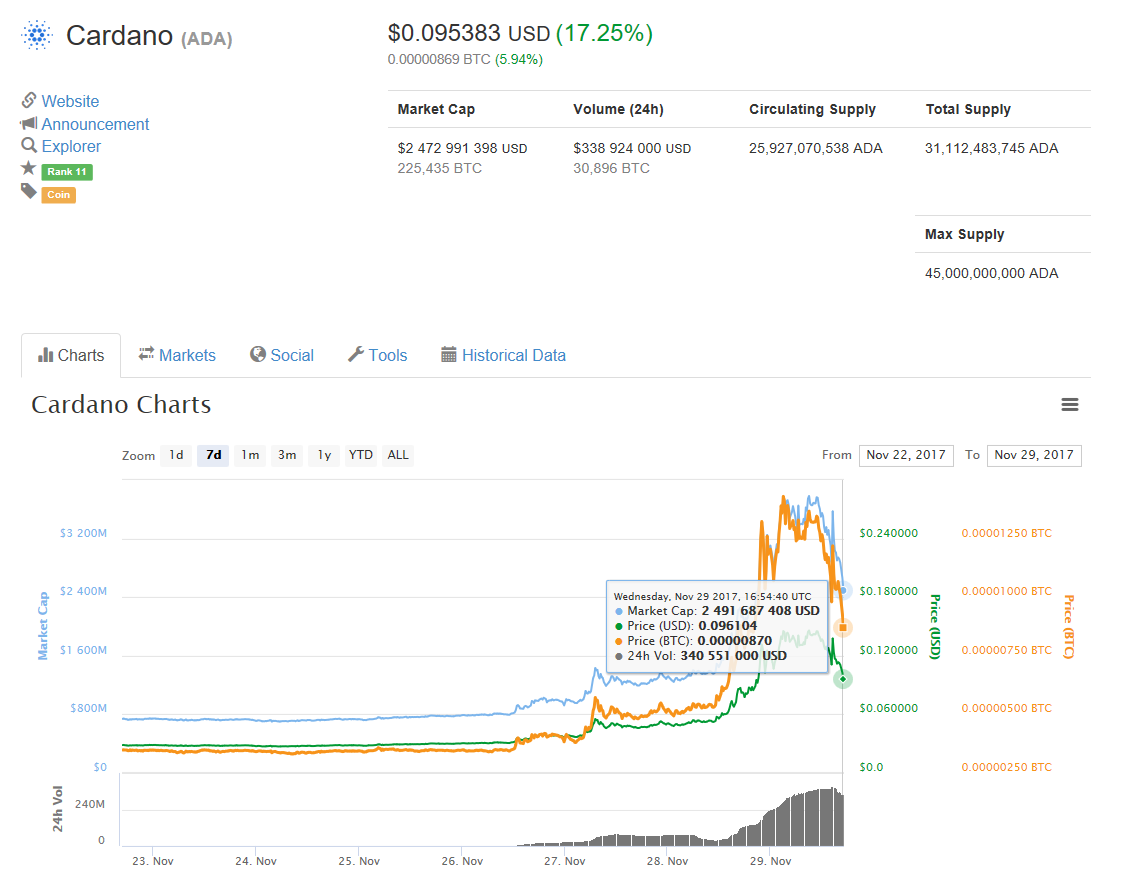 Exchanges: Bittrex (over 98% of volume) and Mr.Ripple
Volume: approx 2.500.000.000 USD
Market cap: approx 340.000.000 USD
The weekly chart shows a huge increase in value from 350 satoshi to >1400 satoshi. After reaching it's ATH (all-time high) it declined heavily and is being traded around 900 satoshi.
5. Support
They did not reply to my messages but they provide support here:
Email: [email protected]
Website
Reddit
Github
Forum
6. Social Media
Facebook: >6.900 followers
Twitter: >7.000 followers
7. News
November 1st 2017: roadmap release
November 25th 2017: new cardano forum
November 31st 2017: new roadmap update
IOHK releases weekly Cardano technical reports.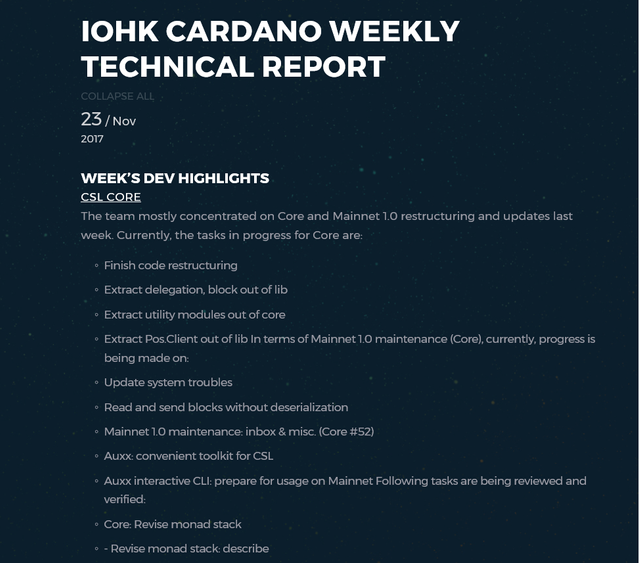 Latest tweet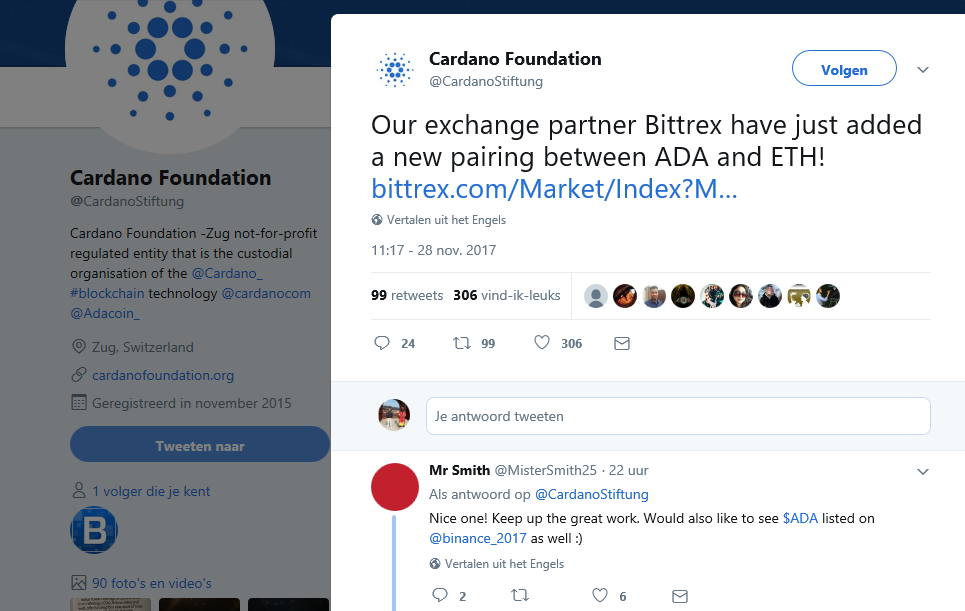 Conclusion
Cardano is at a very early stage but is already aiming towards being a top 10 traded cryptocurrency. In my opinion it's value is based on speculations, expectations, some positive releases and general buzz. They just recently released their wallet and that's the only thing Cardano really has to offer right now. There are many crypto's out there with a better working product but still they aren't as successful as Cardano.
This might be because of the professionalism their business organisation seems to have.
Everyone has high expactions if you have researchers, scientists and even an early founder of Ethereum behind the project, right?
I hope for them and everyone holding Cardano/ADA that they will keep up. They have grown exponentially, some might be riding in ADA lambo's already.
What is your opinion? Do you have your own ADA lambo?
We will keep you posted and updated on and any cryptocurrency we feature.
Next cryptocurrencies in this weeks rotation:
Decred
Previously on Crypto Escapades
Quantum Project
Syscoin
Monaco
District0x
OKCash
Verge
BitBay