Crypto Escapades Part 13 - What is Komodo/KMD? Is it worth?
On today's escapade inside crypto we will feature Komodo.
1. Introduction
Komodo is the official currency of SuperNET.
SuperNET is a decentralized organization that is developing open-source and decentralized tools for the cryptospace.
Komodo stands out as a privacy coin. Komodo will also function as a decentralized exchange by usage of cross-atomic swaps.
Komodo will evolvo into a decentralized smart contract platform. Komodo will provide complete end-to-end blockchain solutions and blockchain start-up kits.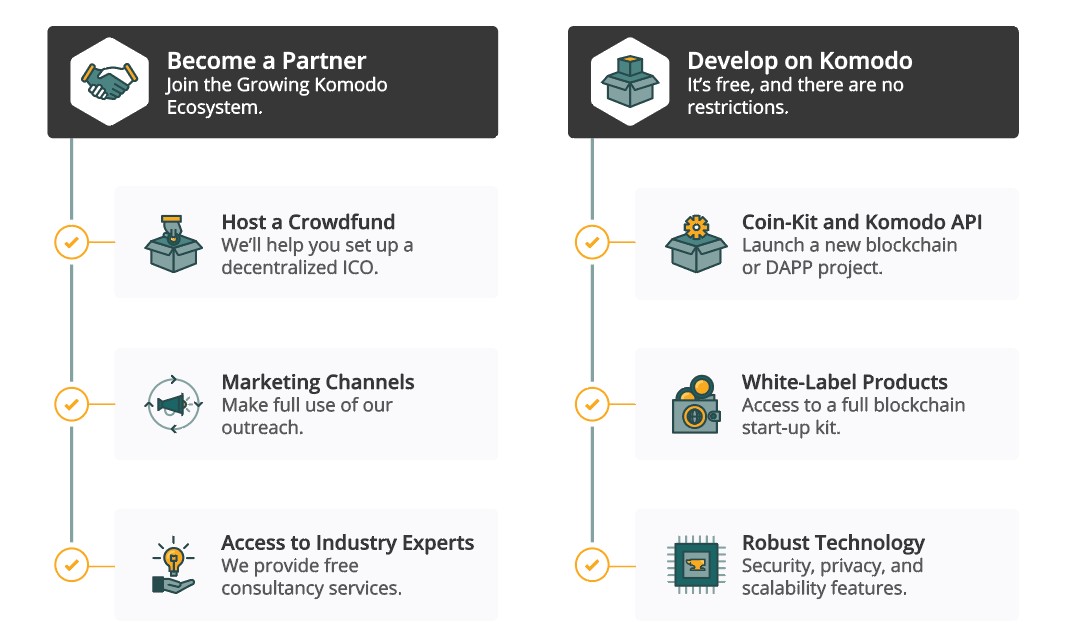 Evolution
ICO ran from October 15th 2016 until November 20th 2016.
During this ICO, 2639 BTCs were raised.
100 million KMD were distributed in the ICO.
90 million went to investors and 10 million kept aside for marketing and development.
Blockchain
Komodo forked from Zcash and Zcash forked from bitcoin.
This means Komodo is protected by zero-knowledge proofs, users can make 100% untraceable transactions and it's secured by Bitcoin's petahash Proof of Work.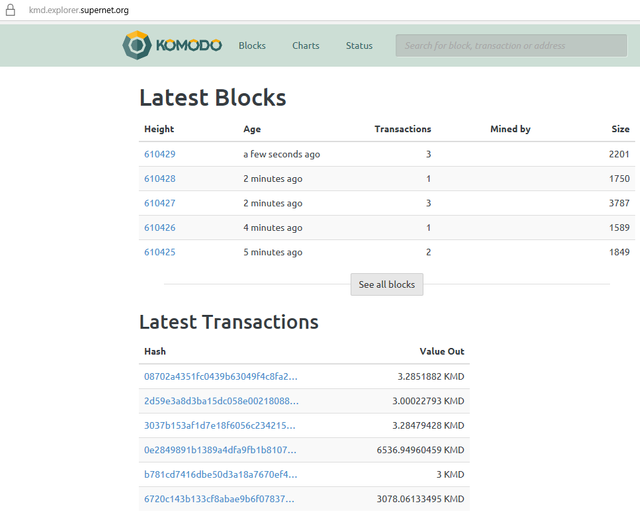 Consensus Method: Delayed Proof of Work (dPoW).
Komodo developed an upgraded consensus mechanism called dPoW.
dPoW involves a mechanism ensuring total immutability. It gives transactions a second layer of security.
Algorithm: Equihash.
Block time: 1 minute.
Block reward: 3 Komodo.

2. Leaderboard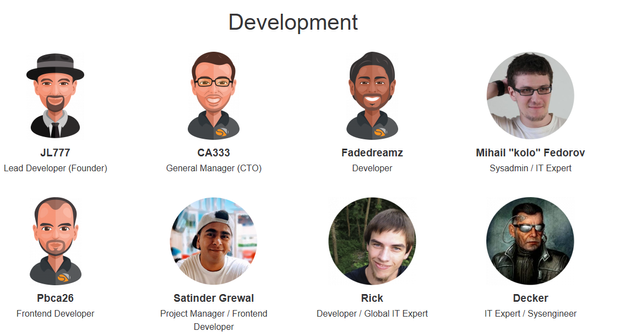 The leaderboard consists of several other members such as advisors, ambassadors, administrators & marketeers.
3. Roadmap
Monaize will be Komodo's and the world's first decentralized ICO.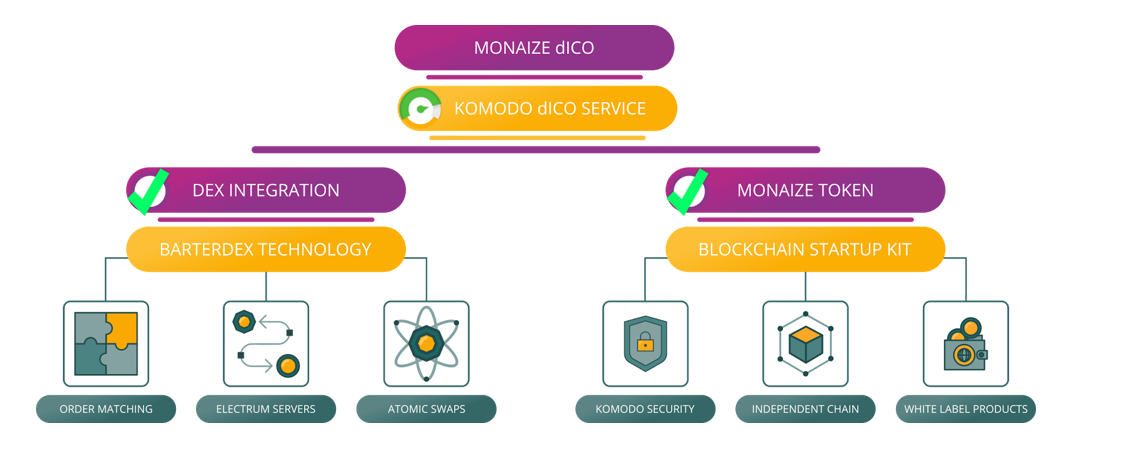 Monaize is an e-banking platform. dICO normally would run from November 10th of 2017 but has been postponed as it's wasn't fully guaranteed everything would run smoothly.

The Monaize crowdsale will still continue but there are technical issues such as the GUI for atomic swaps needing improvements.
Komodo is still fully developing BarterDex in order to launch Monaize.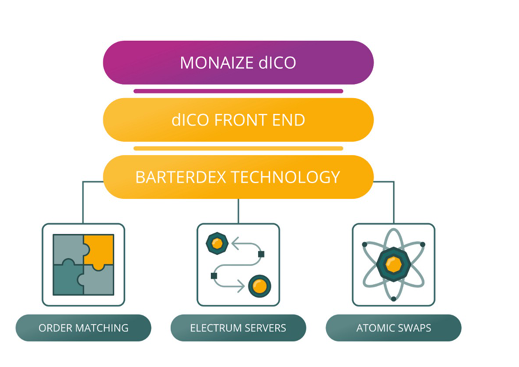 BarterDex is currently at beta release v0.7.0 and is Komodo's decentralized exchange.
There will also be a website relaunch soon.

4. Trading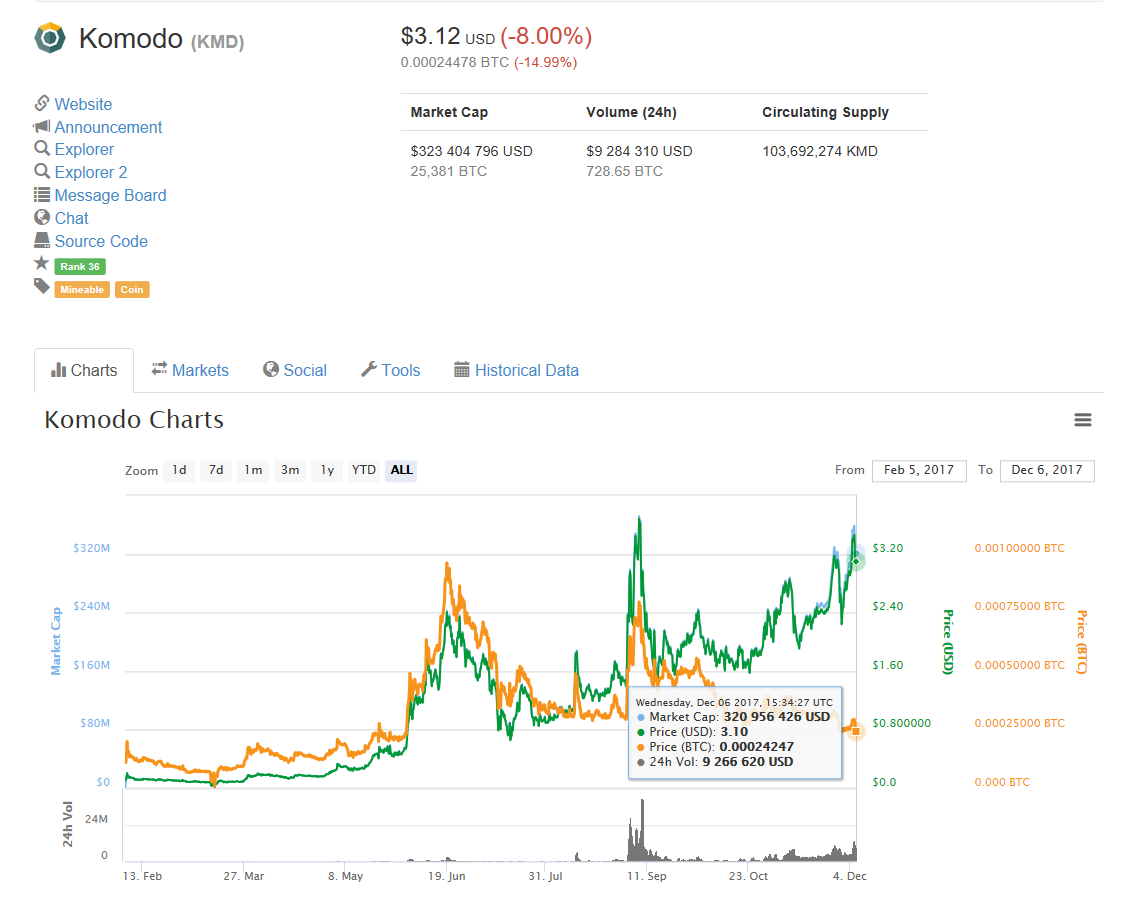 Exchanges: Bittrex, Binance, Cryptopia.
Volume: >9 million USD.
Market cap: >320 million USD.
11 cents when Komodo launched and now over 3 USD. Talking about a return of investment!
5. Support & additional information
Email: [email protected]
They prefer if you contact them through Slack
Komodo website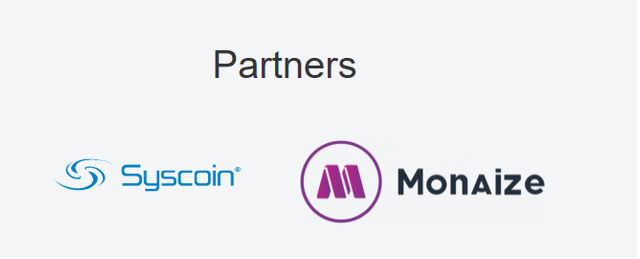 I made an article about Syscoin before, if you're interested be sure to check it out.
6. Social media
Facebook >3000 followers.
Twitter >34.000 followers.
Telegram >1000 members.
7. News
September 23th 2017
First atomic swap

November 26th 2017
Beta release v0.7.0 BarterDex. Includes high speed atomic swaps (10-25 seconds), and also the first release with advanced trading charts.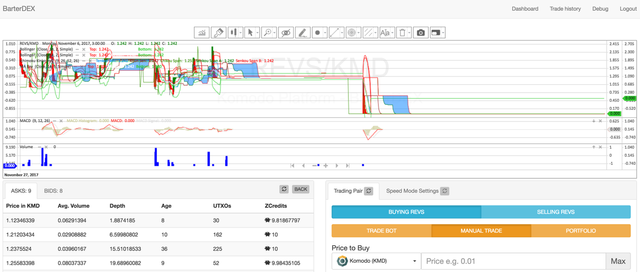 November 29th 2017
Listed on Coinrail exchange
December 1st 2017
Jumblr whitepaper now online. Jumblr allows the user to choose privacy or transparency all within a decentralized system without sending coins to the public blockchain.
Latest tweet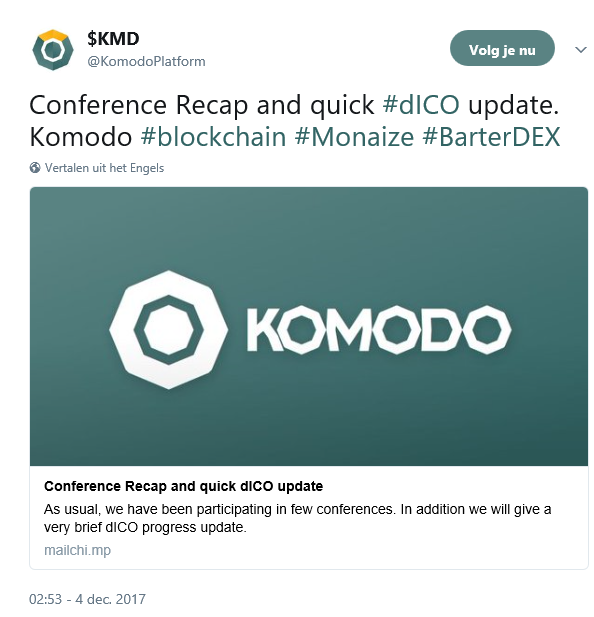 More information about conferences in Barcelona & Singapore.
They will announce a new dICO date real soon.
Conclusion
Komodo has outstanding privacy feature, partly because they forked of ZCash. But mostly because they upgraded it substantially (better security, better privacy).
On the plus side even more, their smart contract platform and decentralized exchange is in full progress and will be fully operational soon.
They are an all-in one cryptocurrency and they will develop a whole new ecosystem. The delayment of their dICO was unpleasant but necessary in order to run everything smooth.
Their thought process of patiently going for success rather than overrushing and failing miserably is only something to encourage.
In my opinion it's a matter of time before Komodo delivers.
Always invest at your own risk. Be informed, I can help you being updated.
What's your opinion on Komodo, do you think it's one of the most promising coins out there?
We will keep you posted and updated on and any cryptocurrency we feature on a regular basis.
Crypto Escapades
Quantum Project
Syscoin
Monaco
District0x
OKCash
Verge
BitBay
Cardano
Decred
GameCredits
Lisk
Crypto Updates
Crypto Updates Week 47
Crypto Updates Week 48