How I'm Overcoming One Of My Greatest Fears [ IFC Tie-Breaker ]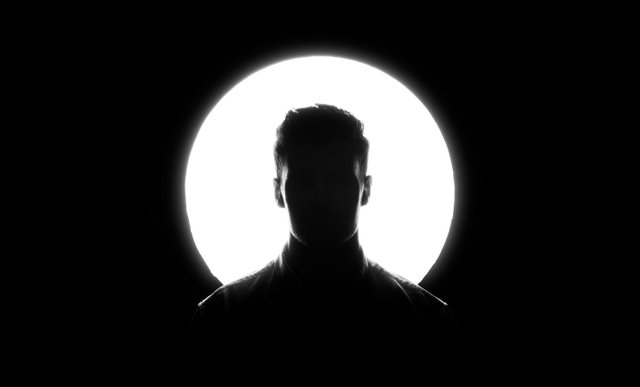 I've shared it before multiple times how I have this irrational yet strong fear that no matter what I do or how hard I try in life, I'll still someday end up dying alone in the middle of nowhere without anyone even knowing.
This fear has haunted me for quite some time now and I never felt comfortable talking about it to anyone because I thought I'd be shamed for believing in something that's most likely never going to happen.
It's only recently that I've started to be more honest about how I feel about certain things and how my life has been. This fear, however, was one of those things that kept me from revealing much about myself to anyone.
This fear led me to believe that earning loads and loads of money is the only guaranteed way to try to avoid it from becoming a reality, but eventually, what came out of this fear wasn't a nightmare but a lesson that I'll carry for the rest of my life.
---
---
For almost my entire teen life, I have been really insecure and indecisive about what I want to become and what I want out of life. It sounds easy enough, I know, but it was way worse.
It got to a point where I was having doubts that I'll have to do some minimum wage work for the rest of my life because I thought I had no skills and it's better to just accept that I'll never be able to do something I love for a living.
But then Steemit helped me put that thought away. For the first time in my life, I was earning (though very little) by doing something that I actually loved. Then after a year, this past May, I got my first job and things started to get even better.
I began to feel much more confident about myself and about my skills. I was seeing my work making real-life influence right in front of my eyes. It was something else, I gotta say. As of right now though, I've already quit that job and found and even better one!
It all happened so fast that it still leaves me shocked sometimes knowing that things fortunately turned out okay even if I had no control on them. I guess it all taught me how we all need to take one step at a time.
---
---
What's interesting is that I think this fear of mine has also made me a good negotiator. Whenever I'm discussing salaries in an interview, a part of me that is fueled by my fear, kicks in and somehow makes me so passionate that I am able to show how right I am for the job.
I become stubborn and I don't accept a salary lower than what I had initially planned. Even though it means that I might have to face some rejections first, I still think it's worth it.
I've seen this pattern repeat multiple times in my life. My existential crisis was the reason I began to love my life and be grateful for what I have. My fear of failure was the reason I began to be proud of my achievements.
I know all of this might not be making sense to some of you, but this pattern has repeated so often in my life that I honestly don't think it's a mere coincidence. I think fear and love are strongly connected with each other.
If I wasn't willing to overcome my fear, I would've never given so many interviews and would've never had my first job offered to me. It was my stubbornness to get rid of my fear that led me to love what I do today. I don't know about you, but that's the definition of growth for me.
---
---
I know I'm still a long way from calling myself a successful person, but the more I learn about the real world, the more I realize that demeaning your own achievements only slows down your growth.
It's important to keep focus, surely, but it's also important to be proud of whatever you've been able to do so far. Pushing yourself is good, but not to a point where you begin to feel like your achievements are worthless.
I need to teach myself to take pride from my successes just as much as I berate myself for my fears and failures. This complicated relationship that I have with my fear is surely something that will take years to understand, but as long as it works, I'm up for it.
If there's one thing that I want you to learn from this article, it's this:
Know that every single feeling you experience, even if it's something as horrible as fear, is trying to work for you. Fear is a sign that there's opportunity to become more brave. Just like how love is a sign that there is opportunity to be happier in life.

Related articles:
Continue reading:
---