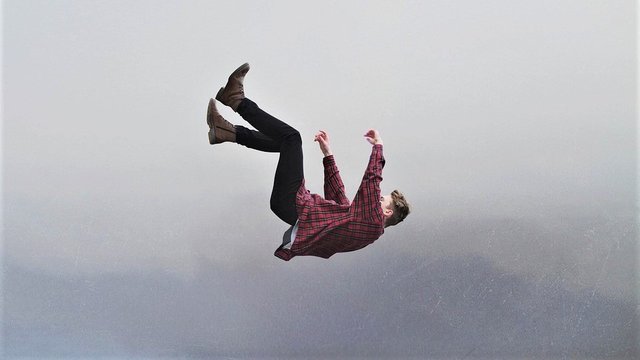 I'm going to be straight up honest with you guys right now. Throughout my early teenage life, I have often thought of myself as a special snowflake. Yeah, I know that's very typical but hear me out. I've always seen myself as this kid who had something inside of him that other kids didn't.
This led to building up of a strong sense of pride in me that I was in some way, extraordinary. Little did I know that this pride that I use to hide my insecurities and mask my fear of rejection, is actually completely hollow. I can honestly say that life has changed me in the past few years.
I've learned some lessons that my pride could never teach me, and I'm beginning to see how important these lessons really are to live a happy and meaningful life. One of those lessons, is the value of being open and genuine, to be vulnerable and to accept my fear as strongly as I used to admire my pride.
It took some years (and a lot of regrets), but I'm starting to see a clearer picture. The more you hide your fear, the stronger it becomes. In my case, it's my fear of rejection and never feeling like I belong anywhere. I never used to share with people of how lonely and desperate I feel at times, but now I've started to be more honest about it, at least to myself.
I don't pretend like I'm all social and extroverted just to make new friends, no. I've actually been trying to be more open about it to my existing casual friends that I'm not that social BUT I'm trying to become more social by interacting with the right people - which are rather hard to find sometimes.
ALL of what I talked about yet, is a good example of what this article is going to be focused on - strong vulnerability.
It's something that I've recently learned and started to use in my daily life. What it means, like I explained initially in one of my previous posts, is to admit all the negative aspects of yourself and embrace your negative feelings, but with confidence and authority.
It's to own your weaknesses and flaws as a part of yourself that you need to work on, rather than hiding it by pretending to be someone that you are not. I might sound easy to do reading about it right now, but it's actually a lot harder to do when you're out in the real world between real people.
Your desire to be liked by other people will make you want to hold back and not reveal your true identity, but this is the part where you actually make use out of it and display the real you and become emotionally stronger.
Another example of this vulnerability is a new series that I've started on my blog called #realtalk where I share some personal things about my life which I don't normally share with other people, and I gotta say, it feels so good to let it out.
Just the mere release of finally admitting and accepting these things, makes them so much easier to deal with, especially when the response you get in return from other people is supportive and relatable.
I think the reason why people often don't show their true identity to other people, is because they are afraid of being judged and are unsure if they are worthy of being loved in the first place because of everything that's wrong with them.
But you have to understand that this is a very common and valid fear and everyone has it. Just because there are somethings wrong in your life, doesn't mean you are not worthy of love and that you shouldn't ever open up. That's how you trap yourself into being lonely.
In fact, people who do actually feel worthy of love, are the ones who have a strong commitment and acceptance of their own imperfections and emotions, whether they are good or bad ones. They know how important it is to emotionally expose yourself so to be seen by other people and make new and honest connections.

Related articles:
Continue reading:
---