Illegal: a true story of love, revolution and crossing borders [Ch.22]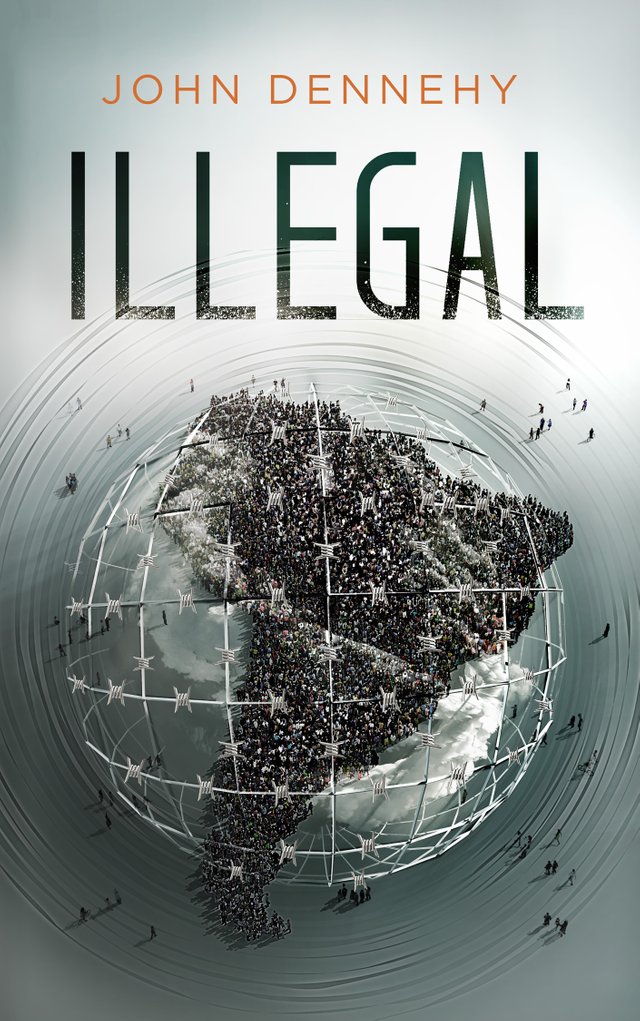 I'm a journalist for publications such as The Guardian, Vice, The Diplomat and Narratively and my first book, a memoir, came out just over a year ago [Amazon link]. It's won numerous awards and sold thousands of copies. And now I want to give it away. This is the twenty-first installment [Prologue | Ch 1 | Ch 2 | Ch 3 | Ch 4 | Ch 5 | Ch 6 | Ch 7 | Ch 8 | Ch 9 | Ch 10 | Ch 11 | Ch 12 | Ch 13 | Ch 14 | Ch 15 | Ch 16 | Ch 17 | Ch 18 | Ch 19 | Ch 20 | Ch 21] and every few days I'll post another chapter. From the back cover:
A raw account of a young American abroad grasping for meaning, this pulsating story of violent protests, illegal border crossings and loss of innocence raises questions about the futility of borders and the irresistible power of nationalism.
--
Losing My Way [Chapter Twenty-Two]
A woman working behind the counter at the immigration office in Bogotá gave me a list of things I would need to do before applying for an extension and I spent my day running these small errands. I made photocopies of documents, took new photos and made a small deposit into a government bank account. I returned just before the office closed, but unfortunately one thing that was not mentioned on the list was that I needed to apply with less than 14 days left on the current visa. I was denied.
I decided to get back to Latacunga as quickly as possible which would mean a short domestic flight to Pasto. I called Lucía.
"I'll be home tomorrow," I told her.
In the morning, I wandered out for food, finding arepas de choclo (corn patties) and coffee. From previous trips I learned that the best coffee was sold on the street from people carrying it in jugs. In the U.S. and everywhere else I had previously sampled the drink, it was bitter and I wondered why so many people drank it daily. Almost every day when I stopped by Ana's shop, her mother would bring me coffee. It was instant and tasted the same as it ever had, but since I always had to turn down La Señora's cooking because it tended to have meat, I made it a point to accept her coffee. She would stand over me and say "Drink it; drink," in a whiny voice until I took my first sip, then she would laugh manically as she headed back to her own flower shop a few doors down.
The coffee bean grows within a berry and is quite sweet when fresh, and the coffee that comes out of the jugs on the street in Colombia is as fresh as you can get, so it's actually not bitter at all.
While I was sipping my coffee, I came across a closed block filled with police and media centered around a small residential building that had suffered a large explosion. The entire second floor of a four-story building was blown out with pieces of furniture and bricks randomly strewn across the street. Police in the area searched everyone with any sort of bag—which included me and my backpack. FARC and other rebel groups mostly operated in rural areas, but occasionally set off bombs in the capital.
Bogotá had the occasional violence but, along with most Colombian cities, it was somewhat isolated from the conflict. Much of the worst fighting took place in the rural south of the country—often on or near the Ecuadorian border. In 2008 the two nations nearly went to war when Colombian troops briefly invaded Ecuador and killed FARC's second in command, Raúl Reyes, along with twenty others. The group was staying at a FARC camp three kilometers away from the border, inside Ecuador, when the attack occurred.
In 2017, as this book went to press and after more than sixty years of violence, FARC is laying down their arms. They have been in decline for years; still, they controlled vast stretches of rural Colombia and counted on thousands of armed fighters, even in their decline. Under the terms of the peace deal FARC will become a political party and will initially be guaranteed a minimum number of seats in the Senate and Congress.
It's possible the two sides can fall toward violence once more, as they did in the failed truce in the 1980s, but it is unlikely. After decades of isolation, in peace Colombia is fast becoming a hot tourist destination and is building out its infrastructure.
Colombia's conflict is complicated though. FARC and the government have always been the two major forces but it has never been just them. A smaller leftist guerilla group, Ejército de Liberación Nacional –National Liberation Army, or ELN, is still at war with the government. The two sides, however, are already in peace negotiations hosted by Ecuador.
I took a taxi to the airport and bought a one-way ticket to Pasto.
Once we landed I hopped into another taxi heading toward the border town of Ipiales. There were three other passengers from my flight inside the taxi; two men and one woman. As with most everything in South America, the community pooled its resources in order to more cheaply and efficiently share them, so Colombian taxis were almost always communal. Along the way an accident turned the mighty Pan-American Highway into a beautiful winding parking lot and delayed our journey a few hours.
In Ipiales, I changed $15 to pesos to get me through dinner, a hotel, and crossing the border in the morning. Ipiales is a disgusting border town overrun with thieves, cocaine, guns and niñas (prostitutes), but it's also very cheap. I was familiar with a good cross-section of hotels and restaurants from previous escapades, so I spent 16,000 pesos ($7) for a nice hotel and got the city's best pizza. In previous trips I had stayed in places for half of what I paid that night, but I wanted to sleep well before my nerve-racking morning. I settled into a comfortable bed and read a book, Coyotes, by Ted Conover, that coincidently was about illegally crossing borders.
Conover had similar ideas to the ones I was forming. As an investigative journalist, he worked and lived with Mexican migrants in Arizona. He then followed a few of them back across the border, into Mexico, to visit their families and see the things they left behind. It was a much more nuanced view of borders and refreshing to read.
I had told lots of people back in the U.S. about that first time on the Colombian border, when Lucía and I sat in an office that hung above Río Carchi and bribed the police officer. And that's how most people understood it—just two sides of a river.