Illegal: a true story of love, revolution and crossing borders [Ch.20]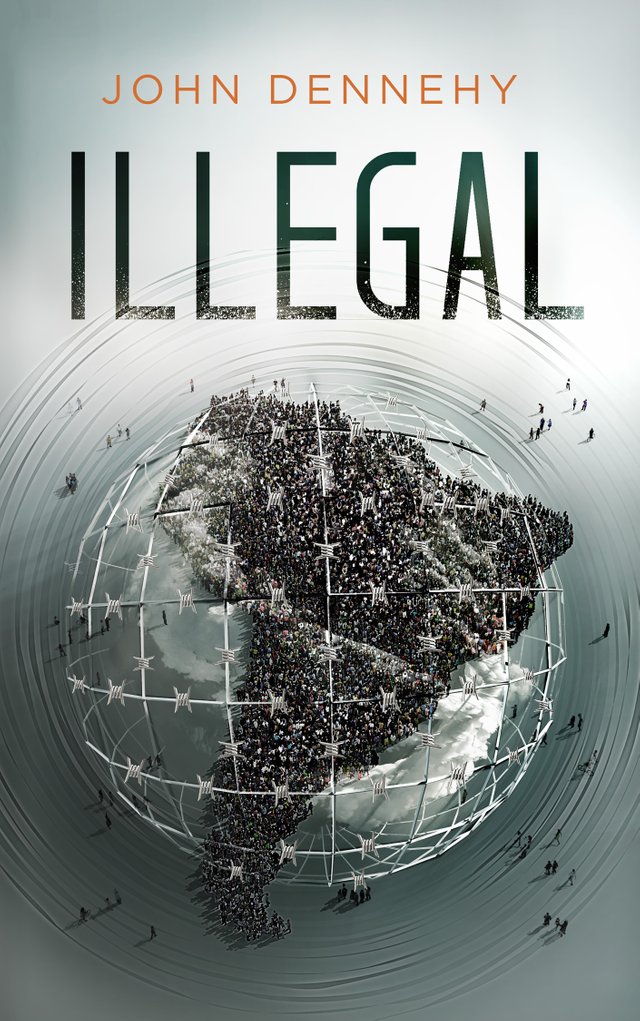 I'm a journalist for publications such as The Guardian, Vice, The Diplomat and Narratively and my first book, a memoir, came out just over a year ago [Amazon link]. It's won numerous awards and sold thousands of copies. And now I want to give it away. This is the twenty-first installment [Prologue | Ch 1 | Ch 2 | Ch 3 | Ch 4 | Ch 5 | Ch 6 | Ch 7 | Ch 8 | Ch 9 | Ch 10 | Ch 11 | Ch 12 | Ch 13 | Ch 14 | Ch 15 | Ch 16 | Ch 17 | Ch 18 | Ch 19] and every few days I'll post another chapter. From the back cover:
A raw account of a young American abroad grasping for meaning, this pulsating story of violent protests, illegal border crossings and loss of innocence raises questions about the futility of borders and the irresistible power of nationalism.
--
Home, again (2) [Chapter Twenty]
While the revolution surged forward, I began to fall behind.
Due to my deportation, I lost my job at the university for at least that semester. I also had an Ecuadorian bank account with a small amount of money in it before I was deported, though the police in the airport told me the government would close the account and freeze anything inside. I might be able to contest it, they said, and get everything back. I had already resolved to sneak back in though, and knew that meant I would have to accept the loss without protest. I don't recall exactly how much was in the account, perhaps less than $200, but its loss plus my desire to not have any record of my presence in Ecuador meant I could only use cash. The much bigger cost was the airline charging me for my own deportation and the subsequent trip back in. Within a few short, sleepless days, I went from having a secure and highly paid job with a few thousand in savings to being unemployed and nearly broke.
Since Lucía was still in school and not working, I took on her expenses as well. Ana let me sell flowers on busy days to make a few extra dollars, and Kleaber helped me connect with students who needed private tutors. But that wasn't enough. I was also forced to trade a few of my INNFA hours for private teaching jobs I didn't like, and eventually had to stop volunteering all together—but I told myself that it was only temporary. The nation's power dynamics were dramatically shifting and I was at the forefront of the change, pushing free education forward and shaking hands with the president; and every morning I woke up next to the woman that I loved.
Lucía and I decided to make a long trip together during the upcoming Christmas break. We would travel ten hours by bus going north and east to the edge of the Amazon where her family lived. We were both nervous but excited. I would meet her whole family that week, but first I would leave Ecuador and visit mine.
My sixty day visa in Colombia was coming to an end and I needed to return there so I could officially leave. Since I still was not allowed in Ecuador, leaving Colombia would require me to fly out. I planned go to New York to spend Thanksgiving with my family and then return to Colombia and get a new visa.
I was sneaking across the border again.
In both Ecuador and Colombia, immigration policies are confusing and always evolving. This inevitably makes the process more complicated because two official sources will tell you different things in the same day. For me though, all that mattered was that I had been banned from Ecuador for the remainder of the year and my visa was about to run out in Colombia. Still learning as I went, my plan was to cross back into Colombia in order to fly to New York. When I returned to Colombia the following week, I would obtain a new visa and then sneak back into Ecuador. Under this scenario, my passport would maintain the illusion that I was in Colombia for another ninety days.
I learned from my earlier mistakes and arrived at the border around 8:30 a.m., when I knew there would be a lot of people I could camouflage myself into. The scariest part, the thing I dreaded most, was either side of that bridge. It was that walk that kept me up at night.
I walked across slowly and when I saw police I looked right at them and smiled. Most of my life I had thought of borders as a physical thing. I thought they were walls and fences and rivers. I was starting to learn otherwise but still held onto the notion that borders were only physical things in specific places. When my feet touched the Colombian side of the border there was still a big part of me that thought the worst was over with.