Illegal: a true story of love, revolution and crossing borders [Ch.17]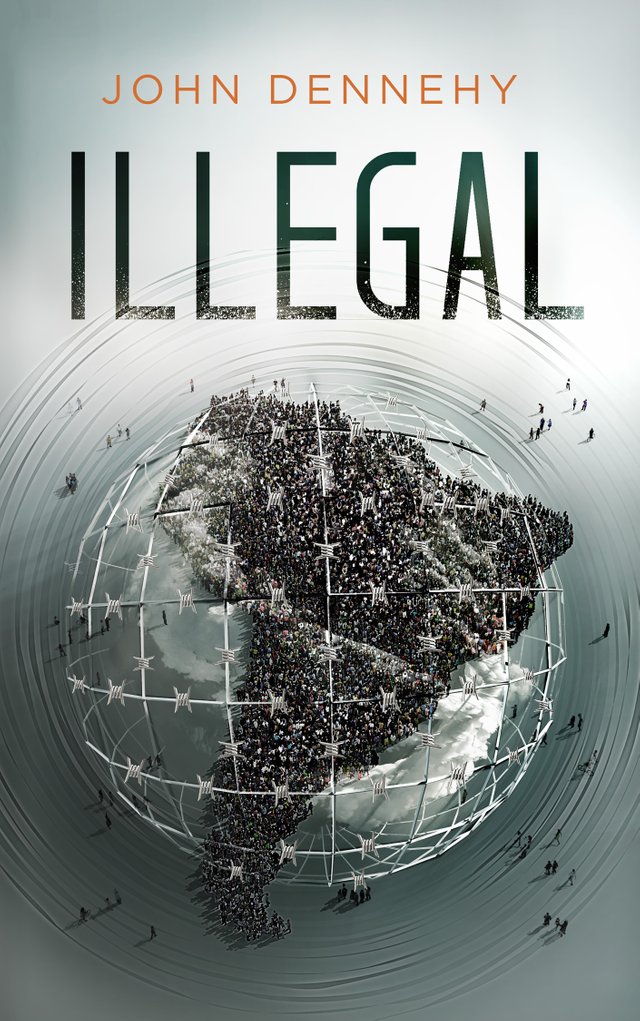 I'm a journalist for publications such as The Guardian, Vice, The Diplomat and Narratively and my first book, a memoir, came out just over a year ago [Amazon link]. It's won numerous awards and sold thousands of copies. And now I want to give it away. This is the eighteenth installment [Prologue | Ch 1 | Ch 2 | Ch 3 | Ch 4 | Ch 5 | Ch 6 | Ch 7 | Ch 8 | Ch 9 | Ch 10 | Ch 11 | Ch 12 | Ch 13 | Ch 14 | Ch 15 | Ch 16] and every few days I'll post another chapter. From the back cover:
A raw account of a young American abroad grasping for meaning, this pulsating story of violent protests, illegal border crossings and loss of innocence raises questions about the futility of borders and the irresistible power of nationalism.
--
Colombia [Chapter Seventeen]
The Department of State warns U.S. citizens of the dangers of travel to Colombia. Violence by narcoterrorist groups and other criminal elements continues to affect all parts of the country, urban and rural, including border areas. Citizens of the United States and other countries continue to be victims of threats, kidnappings, and other criminal acts.
At least five Americans were kidnapped in 2004, and at least one in 2005. Terrorist groups such as the Revolutionary Armed Forces of Colombia (FARC) and the National Liberation Army (ELN), and other criminal organizations, continue to kidnap civilians for ransom or as political bargaining chips. The FARC have held three American official contractors hostage since February 2003. Although the U.S. government places the highest priority on the safe recovery of kidnapped Americans, it is U.S. policy not to make concessions to or strike deals with kidnappers. Consequently, the U.S. government's ability to assist kidnapping victims is limited.
–Excerpt from U.S. Department of State Travel Warning for Colombia (2006)
Two days after Ecuador vomited me back to the US, I got a new stamp in my passport: a sixty-day tourist visa at the Bogotá airport. I was hoping for ninety days, but I didn't care. All I wanted was to get back to Ecuador, and fast. While my passport claimed that I was in Colombia, I would be living in Ecuador. Truthfully, I had no idea what would happen if I didn't make it back within those sixty days, but I imagined it to be bad, the kind of bad that is worth going through a lot of trouble to avoid. Borders are fairly straightforward for a visitor, but vastly more complicated when you immigrate through them. The complexity and confusion is amplified many times more when you attempt to pass through them after you have been banned from the place. I didn't merely want to sneak in and exist under the radar—I wanted to live there; I wanted to help shape the nation, not hide from it.
I checked the domestic flight board at the Bogotá airport, changed my money and bought a ticket on the next thing flying to Pasto—the closest airport to Ecuador. I called Lucía to tell her the good news and we made arrangements to meet in Tulcán.
A few hours later I landed at a remote single runway airport north of Pasto in the Colombian Andes, squeezed into a shared taxi with others from my flight, and set off for the border. Along the way an accident shut down the two-lane artery of the Andes and stopped us dead in our tracks for an hour or so. I had been stranded several times before on remote sections of the Pan-American highway as it curves dangerously through one of the most spectacular mountain ranges in the world— these experiences never cease to amaze me. There is a unique serenity to be stuck at the top of the world, in the middle of nowhere but with dozens of others. Standing at the edge of a great cliff with only soaring mountains and no signs of civilization as far as the landscape spreads is not the same when seen through a bus window, and to turn around and see dozens of cars, engines off, occupants pacing, against this backdrop is something that will never seem dull. Amidst the euphoria, I nearly forgot the danger ahead. The accident was eventually cleared—by people, not machines, pushing and pulling the wreckage—and our beautiful interruption ended.
The taxi ride took two hours and it was dark by the time I arrived at the border. As we approached and I continued thinking of the best way to cross, I decided I would just stay in the car and get out in Ecuador as if I were a border town resident returning from a shopping trip. My driver that day—from Pasto—was unaware of this custom and stopped the car in the parking lot next to Colombian immigration. The three other passengers, also apparently unaware of the custom, exited without a word. I figured it best to blend in as much as possible, so I exited the vehicle with the others.
The isolated crossing was nearly empty and there were more police standing at either end of the bridge than there were people moving between them. The border closes at 10:00 p.m. but a few hours before that, the traffic slows to a trickle. It was about 8:00 p.m. I was nervous, afraid that if I were caught again it wouldn't be so easy to escape spending time in a South American jail.
Both love and self-preservation can make ordinary people do extraordinary things. I had seen with my own eyes how powerful the human spirit can be. In March, I had watched a handful of peasant farmers bring a nation to its knees with their uncompromising conviction.
I had never been as caught up in anything as I was with my own life then, not even close. In love with a woman and a life, no border or police force would stop me from returning to that.