Illegal: a true story of love, revolution and crossing borders [Ch.15]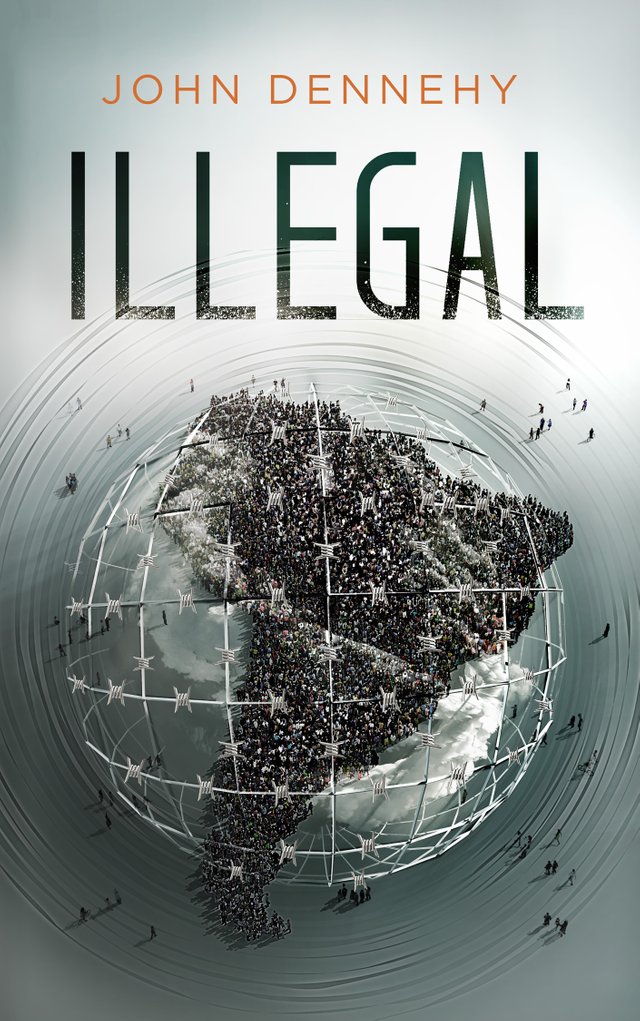 I'm a journalist for publications such as The Guardian, Vice, The Diplomat and Narratively and my first book, a memoir, came out just over a year ago [Amazon link]. It's won numerous awards and sold thousands of copies. And now I want to give it away. This is the sixteenth installment [Prologue | Ch 1 | Ch 2 | Ch 3 | Ch 4 | Ch 5 | Ch 6 | Ch 7 | Ch 8 | Ch 9 | Ch 10 | Ch 11 | Ch 12 | Ch 13 | Ch 14] and every few days I'll post another chapter. From the back cover:
A raw account of a young American abroad grasping for meaning, this pulsating story of violent protests, illegal border crossings and loss of innocence raises questions about the futility of borders and the irresistible power of nationalism.
--
The Boy with the Flower
Five hours after I watched Quito disappear out the airplane window, I exited the plane at another airport—this one in Houston. Fucking Texas, of all places. On my customs form in the space to list countries visited, I wrote "none" and expected an interesting exchange when I turned it in, but to my disappointment, they didn't read it, and I walked through without a word.
I picked up my bags and felt some relief. I was in a new place where no one knew of my troubles, where I was not considered a crime. Houston was the turning point of my journey: rather than being pushed away, I would now begin to move closer to mi amor. I was once more in control. Holding in my hand the sunflower Lucía had given me the night before, I was strangely confident and energetic. I checked the Continental departures board, but there wasn't a flight to Colombia until that evening. I left to see if another airline had an earlier or cheaper flight, and quickly discovered that only one other airline, Delta, at nearly the exact opposite end of the airport, flew to Colombia. While the other flight was less expensive, it wasn't scheduled to arrive until the following day. Filled with urgency, I went back to Continental to buy my ticket. I probably should have long given up on that airline, but the only thing that mattered to me was getting to Colombia as quickly as possible. I expected everything to go smoothly, but it just wasn't my day.
Continental claimed it was against Colombian law for passengers to enter the country using one-way tickets. They claimed I would be stopped by customs in Colombia (and probably Continental would be fined). I did not doubt this regulation, but I knew these types of laws were rarely, if ever, enforced. With no other option, I decided I would buy the roundtrip ticket and worry about the rest later. I had given almost all my cash to Lucía back in Quito because she was broke and we were unsure when we would see each other again. Thus I was dependent on my debit card. I handed it over to the bronze-skinned Continental ticket agent, smiling smugly in his neatly buttoned navy blue suit jacket.
"Your card is not going through; I'm going to try again."
"Sure."
"I'm sorry sir, but I cannot make the purchase with this card. Perhaps you have another one you would like me to try?"
"Can you try again?"
"I can try one more time," he said, as his smile became as forced as his combed-back hair, held rigid with excessive amounts of gel.
"No sir, it's still not working. Do you have another card I could try?" He handed me the card.
"No, but this should work. Please try one last time," I said, pushing the card back at him, all of sudden feeling the drag of the sleepless night I spent in Ecuador.
The agent was clearly not pleased, but he took the card and tried once more. "Sir, you do not have the necessary funds in this account. I'm sorry but I cannot help you." Before he was even done speaking, he waved the next customer to his desk. He was looking past me and his neat smugness had returned.
At the time, I didn't know how much this same airline had stolen from me the night before, but now assumed it was enough to put my balance below the $900 ticket I was attempting to buy.
After my failure at Continental, I would have been more than happy to take the Delta flight to Miami that night and continue onto Colombia the next day, but was unsure if my scarce funds or the necessity for a roundtrip ticket would prevent this. I waited on a short line and tried to purchase a one-way ticket.
Most people go to an airport to quickly leave it, remaining anonymous the entire time. I had spent the better part of my day at two small parts of a very large airport, all the while carrying a large duffel bag in one hand and a sunflower in the other. The employees at Delta must have begun to recognize me and were intrigued to discover my story. The first ticket agent I spoke with was a middle-aged woman, with a youthful look and a constant smile. Her natural blond hair was pulled back into a ponytail. I read the name off the nametag fasted to her blouse: Lisa. When I approached the counter, there were only two other agents: two brunette women casually helping the other passengers who came by in the off-peak hour.
"You've been here all day, haven't you?" Lisa asked.
"Yeah."
"We noticed you and have been trying to figure out what happened. You look exhausted, is everything alright?" she asked.
"Yeah, I'm fine. I'm just trying to get back to Ecuador."
"But this flight is to Colombia."
"Right. It's a long story."
Lisa didn't press for details. She smiled and turned to her computer screen. Her smile melted into concentration then a cringe as she handed me back my card. "I'm so sorry but your card was rejected. I tried it three times." She pointed behind me and continued, "There's an ATM right there; maybe you can pay with cash?"
The ATM rejected my first attempt but spit out $300 when I lowered the amount. I tried other machines and smaller amounts but could never withdraw any additional money nor check my balance. I was happy to have some cash but also beginning to feel desperate when I returned to Lisa.
"Did it work?" she asked cheerfully.
"No. Is there anything else I can do? I need to get on that flight," I said, with more energy than the minimal responses I gave during our first interaction.
"Oh dear, we will certainly try. Do you have someone waiting for you down there?"
I smiled and placed the sunflower between us on the counter. "Yes, the girl who gave me this flower."
The two brunette women, who had been discreetly eavesdropping, gushed and came over. Business was slow and whenever they were free they moseyed over to learn my story. Word spread through whispered conversations to the other staff members who were starting a new shift or had been in the back. They all eventually came over to listen in and get a closer look.
I learned a bit of their story—Lisa had moved back to Houston while her divorce in California was being finalized—and told them mine.
I told the mostly middle-aged women how I loved my teaching job at the public university, and how there was an infectious optimism in the Andean air. I told them how friendly the people were and how the elevation, coupled with the proximity to the equator, created a sense of permanent spring. But all they ever asked about was the girl who gave me the flower.
"Your eyes sparkle whenever you say her name," one of the agents told me.
"Lucía," I said aloud and smiled.
Everyone who heard my story became an ally, and soon it seemed as if everyone in that small corner of the airport was rooting for 'the boy with the flower'—a moniker the staff had christened me with when I returned, before they even heard the story. Their support gave me a sorely needed boost and new energy. The sunflower was a constant topic of conversation. In a mostly emotional and internal battle, the sunflower became a physical representation of the struggle that everyone could grasp and see and understand. From the moment the police allowed Lucía to see me, I carried hope and love with me everywhere I went; I carried it in my hand in the shape of a flower.