Illegal: a true story of love, revolution and crossing borders [Ch.7]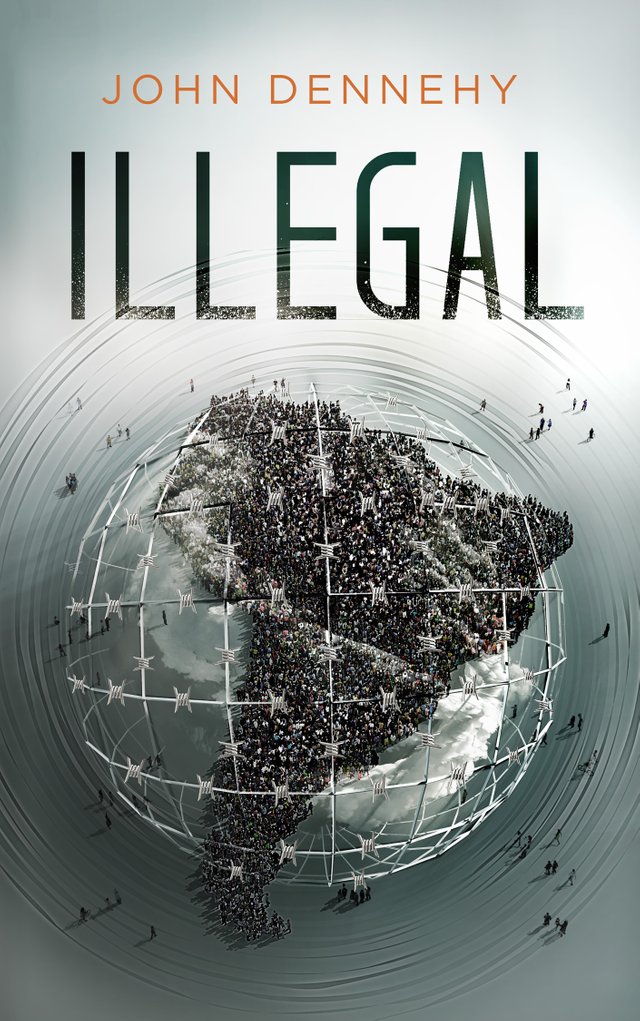 I'm a journalist for publications such as The Guardian, Vice, The Diplomat and Narratively and my first book, a memoir, came out just over a year ago [Amazon link]. It's won numerous awards and sold thousands of copies. And now I want to give it away. This is the eighth installment [Prologue | Ch 1 | Ch 2 | Ch 3 | Ch 4 | Ch 5 | Ch 6] and every few days I'll post another chapter. From the back cover:
A raw account of a young American abroad grasping for meaning, this pulsating story of violent protests, illegal border crossings and loss of innocence raises questions about the futility of borders and the irresistible power of nationalism.
Behind the Barricades: Love and Revolution [Chapter Seven]
In the first week of March 2006, with rumors of a free trade agreement with the United States on the horizon, some rural indigenous farmers held a meeting a few miles outside Latacunga. Most Ecuadorians, and especially farmers, feared they would not be able to compete with their U.S. counterparts. The term "free trade" was misleading because the U.S. government would continue to subsidize corn and other agricultural products from their country. Farmers growing the same crops in Ecuador, however, would not receive any financial help, making them unable to compete with the influx of cheaper foreign produce.
Ecuador has a proud history of resisting foreign powers and is ever suspicious of the United States. When Spanish conquistadors approached Quito, the northern capital of the Incan Empire, the Incan General Rumiñawi led the resistance. When it became clear the war would end in Spanish victory, Rumiñawi, in a final act of defiance, ordered his army to turn Quito to ashes, destroy anything of value and kill any remaining temple virgins.
More recently, most Ecuadorians believed that the U.S. had assassinated their leftist president, Jamie Roldós, in 1981, after he took a hard line and tried to reduce U.S. influence. Officially, his helicopter crashed due to mechanical failure, though most in Ecuador believed it was tampered with. Few people in the United States have ever heard of Jamie Roldós, and among official government circles his 'assassination' is widely considered a spurious conspiracy theory. It is, however, widely known among Ecuadorians and few doubt that the U.S. was involved; in fact the assassination claim was validated by John Perkin's 2004 book, Confessions of an Economic Hit Man.
Though the free trade agreement was enormously unpopular with the public, the government and wealthy elite stood to gain large profits with ratification.
"Did you hear about the strike?" Kleaber asked me, while his mother prepared tea for us.
"No, what strike?" I asked.
"CONAIE may have one in a few days, maybe on Monday," he said. The Confederation of Indigenous Nationalities of Ecuador was the same organization that had spearheaded the revolt in 2000 which had overthrown that government.
"In Latacunga?" I asked.
"Yeah I think so, but maybe it will be small. There is always a strike in my country, it will be no big deal," he said.
I asked around and made it a topic in my classes but no one seemed to know for certain if there would be a strike and no one seemed very concerned either way. "There are always strikes in Ecuador," everyone told me.
No one I spoke with had any idea that we were on the verge of a full-scale national rebellion.
A paro, or strike, in Ecuador didn't simply mean you missed work; it meant you shut down whatever commercial activity you could. In the Andes, this invariably meant setting up blockades on the highway. Between mountain cities there were few roads, so it's very easy to shut down traffic flowing into or out of an area, which can be crippling for the targeted city. On Monday, March 13, 2006, rural farmers, some of whom had been walking for days, descended on Latacunga and completely cut it off from the rest of the world. On either side of the city, hundreds of families stood in the road and built great hills of earth and fire to stop anyone who dared try to part the human sea.
I had picked up some work at a private language school during a break in classes at UTC and after a slow morning I walked out. I told my boss that I'd return when the strike ended.
"You can call us to find out if there are students," he said.
"I'm on strike," I told him playfully. The few people that had come in told us how hard travel was and that they wouldn't be back until the paro was over. My boss and I both knew that no one else would come in and they wouldn't need me until the paro ended. But in my own way, I felt like I was joining something bigger. I walked a few blocks to Ana's shop down the road.
The shop was small, about eight feet wide and twelve feet deep, but standing between floral arrangements or sitting beside them on one of the stools stacked in the corner, there was always room. When neighbors, friends, or even strangers stopped by we either borrowed a stool from next door, or simply allowed the conversation to flood out onto the sidewalk. Like most of my other new friends I admired Ana's zeal for life and her smile in the face of hardships worse than any I'd ever had to confront. She had become pregnant when she was seventeen and while technically married, her husband was rarely sober and had other women. Even with all that, by Latacunga standards she was a feminist.
The flower shop was her second job; she also was a full-time teacher at a primary school. Between her work, broken marriage and managing an eleven-year-old with a blood disease who was starting to rebel, she still found time for our friendship. Aside from going to concerts or doctors in Quito, she had barely left Latacunga, but she was curious and intelligent and acted as a sounding board for whatever thoughts crossed my mind.
Ana pulled out a stool for me as I walked in.
"¿Por que no estas en clase?—Why aren't you in class?" she asked.
I sat down. "I'm on strike," I said mockingly, smiling at her.
She put down the shears she'd been using to prune a bundle of roses and turned to me with excitement. "All the highways are blocked. I knew you wouldn't have any students."
"Yeah, the streets are deserted. I told my boss I wouldn't come back until the strike was over."
She laughed.
"Is this what it was like last year when Lucio was thrown out?" I asked.
"No, not at all; today is bigger. All the major protests against Lucio were in Quito or Cuenca."
Small, localized strikes were common all over Ecuador, but this one felt different.
"What do you think will happen now?"
We let the question linger in the air.
When night fell, the downtown streets filled with dissidents who had left the two main groups on the highway. Fearing a midnight attack, many families with young children decided it was safer to sleep on an urban sidewalk.
The next day more farmers poured in from the countryside. Smaller blockades popped up all over while others marched through the city streets and camped out in front of city hall. Protesters seized a major bridge downtown and made it their central organizing hub. Word had spread quickly to nearby areas, and blockades sprang up overnight and surrounded two more cities—Ambato and Riobamba. I called Lucía from the call center across the street after I woke up. She was in Ambato. Between us was the northern blockade of her city, the southern blockade of mine and twenty-six miles of an empty mountain highway. She was worried and I told her I'd call again that night.
As news trickled in throughout the day on Tuesday, it became clear that these barefooted farmers had struck a chord and started a real rebellion.
Wednesday morning the headlines in El Universo read: Indigenous Protests Against Free Trade Agreement Intensify in the Center of the Country, and Blockade is Expanded to Nine Provinces. I woke up in my rented room to the smell of fires burning in the street just a few feet from my front door. In fact, fires were burning at nearly every intersection downtown. Rumors swirled throughout the city that most of the country had joined the rebellion; and I joined it too. I filled my backpack with bread and swung by Ana's shop. I had been there late the night before, discussing the latest rumors with everyone who walked by, and before I left, Ana and I had decided that we would travel to the front lines to see it for ourselves.
--