Illegal: a true story of love, revolution and crossing borders [Ch.10]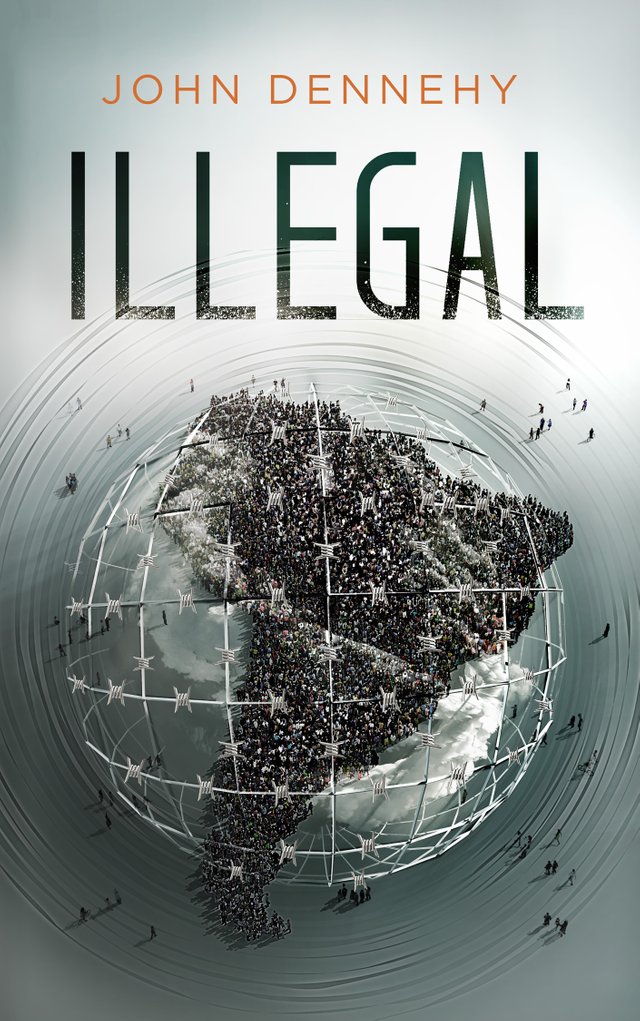 I'm a journalist for publications such as The Guardian, Vice, The Diplomat and Narratively and my first book, a memoir, came out just over a year ago [Amazon link]. It's won numerous awards and sold thousands of copies. And now I want to give it away. This is the eleventh installment [Prologue | Ch 1 | Ch 2 | Ch 3 | Ch 4 | Ch 5 | Ch 6 | Ch 7 | Ch 8 | Ch 9 ] and every few days I'll post another chapter. From the back cover:
A raw account of a young American abroad grasping for meaning, this pulsating story of violent protests, illegal border crossings and loss of innocence raises questions about the futility of borders and the irresistible power of nationalism.
--
Crossing the Border with Lucía [Chapter Ten]
The U.S. Embassy in Quito advises against travel to the northern border of Ecuador, to include the provinces of Sucumbios, Orellana and Carchi and northern Esmeraldas Province. U.S. Government personnel are restricted from travel to these areas due to the spread of organized crime, drug trafficking, small arms trafficking, and incursions by various Colombian terrorist organizations. Since 1998, at least ten U.S. citizens have been kidnapped near Ecuador's border with Colombia. One U.S. citizen was murdered in January 2001 by kidnappers holding him for ransom.
–Excerpt from U.S. Department of State Profile on Ecuador (2006)
The next few months were chaotic. I had been in Ecuador a year and a half, but my former life in the United States felt a lifetime away. My life was full of conflict and intense emotions as my attachment to love, land and revolution grew and intertwined.
I was more bound to Lucía then ever. We started to fight more, usually when we were drinking. She continued to be jealous of almost any woman who spoke to me and I started to mimic the behavior. But we always woke up next to each other the next day and made ever deeper commitments to the other.
"I want to be closer to you," she told me one morning. "I don't want to live with him anymore."
"What about your son?"
"He's everything to me, but I can still see him often. I just need to get out of that house. I want to be with you."
Lucía moved to Latacunga and began renting a room that Ana and her mother found for her behind their shops.
There was so much hope in the air; it felt like the whole world was about to turn over. During the indigenous uprising of March 2006, Rafael Correa, a college professor from the nation's capital, had shouted above the noise of rubber bullets and tear gas and promised the nation all of its dreams—and we ate it up. While the revolting class in Cuenca was mostly urban and professional, the March rebellion, which began in Latacunga, was dominated by rural farmers and the indigenous. Correa was able to speak to both of these groups, and in many ways unite them. He articulated their concerns in a way that made everyone listen and made everyone believe. He would expel the U.S. military and reject the Free Trade Agreement; he would stop paying the country's debt to first-world nations; he would throw out the ruling class and rewrite the constitution; he would do no less than lead a revolution and completely overturn the existing order. Correa created a political party and declared his candidacy for president in the upcoming election, vowing a new kind of revolution in what he referred to as the 'Citizen's Revolution.'
Lucía's mother, Mayra, was a well-known and active member of the small jungle city she lived in. As I absorbed Lucía's stories about Mayra, I tried to fit her into the world I had grown up in and imagined her as the outspoken president of the local parent-teacher-association, with a pulse on all the neighborhood news and politics. She was a supporter of Correa long before most of the nation had even heard his name, and Correa asked her if she would like to help him campaign. She accepted and ran in the local elections alongside Correa in Succumbios, a jungle province in the northeast corner of the country.
In Ecuador the campaign season only lasts a few months, and each week as Election Day neared, Correa not only rose in the opinion polls, but his promises became ever bolder. All but one of the established political parties mocked and attacked him. He was, after all, threatening to throw out all nationally elected politicians if he won (whether he had the authority to do this was another story). The only established party to support him was MPD, the same one that had taken over my university during the March uprising. The university still functioned as a center for education, and was always a politically active one, but after the March uprising, the walls were covered in exclusively MPD propaganda and the auditorium hosted their speakers.
Toward the end of the semester I was on my way to class when the Foreign Language Department Director stopped me outside his office. He spoke to me in Spanish.
"John. Great to see you."
It wasn't great to see him. I never trusted him. He always seemed too opportunistic to me and I could never tell if he liked me or just thought it made him look good to have a foreign teacher.
"Good afternoon, Director."
A few students were walking by and he took a step closer toward me to give them space to pass behind him. He didn't ask me to step inside his office so I knew the conversation would be quick. "You've got an exam today, right?"
"Yes, I do. I think the class should do well. At least the ones who show up."
He forced a laugh. "Yes, they are a good group." He looked down the hallway; no one was coming. "There are a few in there who are doing good work for the party too. It's tough to balance that with studying sometimes, so maybe we can give them a break." He handed me an attendance sheet for my class with some of the names highlighted with yellow marker. "Everyone who is marked is doing good work, so please do make sure they get a good grade today."
I stared at him without responding. The bluntness of it surprised me. Political favoritism had become more common in the university, especially among the staff. Initially, I didn't argue but I did always ignore any political instructions I was given. Had I not been the lone foreign face in the foreign languages department I'm sure I would have been fired long ago.
Up to this point I had idealized the politics in Ecuador and only permitted myself to see the changes in wholly positive terms. It was similar to how I engaged with my romantic life. Whether it was Lucía or the turbulent politics around me I only wanted to see the good. I wanted life to be simpler than it was so I redirected anything that didn't fit that narrative.
As the Citizen's Revolution gained steam, it increasingly turned nationalistic. I hated nationalism. It's what had driven me from the U.S. and the last thing I wanted was to see it rise in my new home. Besides that, as a foreigner working independently I knew nationalism could make me into a target. I hoped the trend would reverse, though, and I still blindly supported Correa and the emerging political order of his government.
I wanted the revolution around me to be my own but that was much easier to rationalize when it was just a concept rather than a reality. Only much later could I accept that what mattered to me was often vastly different from what mattered to my Ecuadorian counterparts.
--