Illegal: a true story of love, revolution and crossing borders [Ch.18]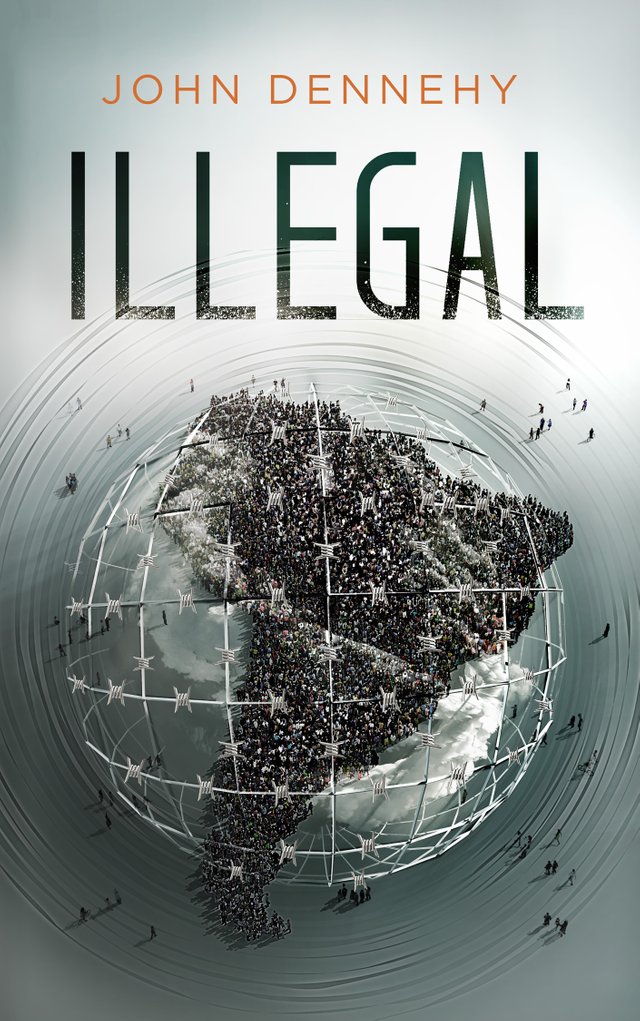 I'm a journalist for publications such as The Guardian, Vice, The Diplomat and Narratively and my first book, a memoir, came out just over a year ago [Amazon link]. It's won numerous awards and sold thousands of copies. And now I want to give it away. This is the eighteenth installment [Prologue | Ch 1 | Ch 2 | Ch 3 | Ch 4 | Ch 5 | Ch 6 | Ch 7 | Ch 8 | Ch 9 | Ch 10 | Ch 11 | Ch 12 | Ch 13 | Ch 14 | Ch 15 | Ch 16 | Ch 17] and every few days I'll post another chapter. From the back cover:
A raw account of a young American abroad grasping for meaning, this pulsating story of violent protests, illegal border crossings and loss of innocence raises questions about the futility of borders and the irresistible power of nationalism.
--
No, Officer, I Don't Have Any Cocaine [Chapter Eighteen]
When I finally arrived at the border, two days after I was deported, no one suspected that I was illegal and sneaking across. All I had to do was play the part of the stupid tourist everyone believed me to be. My bluff was walking through a sea of police and forgetting that if any one of them saw my passport and realized what I was doing, they probably would arrest me and drive me to the nearest jail—and I wasn't in a prison sort of mood that night.
I was still learning, though. When crossing into Ecuador, the immigration office as well as the massive police presence is on the right. To the left is the parking lot with taxis waiting to take you away. I now realize that I never should have tried crossing at night nor done anything even slightly abnormal, but stupidly, I walked quickly across the bridge on the left side with my head down, taking extra-long strides to get me across faster. A policeman noticed, called me over and asked me to come with him. He led me to a small empty building with a single bare room, save for an old wooden table. A lone light bulb hung from a wire in the middle of the ceiling and provided an agonizing and tense lighting.
My escort was a narcotics officer that had picked me out to search my bag and person for drugs. He was shorter than me, though muscular and bulky. His shirt was tight against his chest and he was all business. I was scared, but learning quickly. My stupid tourist act was in full swing; I played the stereotype to a T and did exactly what he expected me to do each step of the way. I pretended my Spanish was horrible, but I was eager to cooperate in any way that I could.
He motioned for me to place my bag on the table. I complied and took a step back while he unzipped it and began slowly removing my belongings. He ran his stubby fingers over each item as he placed it on the table while keeping a watchful eye on me. I had nothing to hide in my bag, but the seconds still dragged as I cursed myself for walking too fast on the wrong side of the bridge. I tried to look casual and act uncaring. He found nothing, but when he looked up and met my eyes, he asked the question I had been dreading and preparing for while he thumbed through my clothes:
"And your passport?"
My mind raced, formulating intricate lies to tell in a language I was pretending not to know, a language I was hiding behind. Still keeping up appearances and playing the role he expected me to, I looked right into his eyes with the most ignorant and innocent look I could muster as my insides turned. He flipped through the pages in one fluid motion, as if he'd done this a thousand times before. The pages zoomed past—including my deportation stamp in the middle—and he stopped on the final page. There he found the visa from the Ecuadorian consulate in Colombia that I had gotten a few weeks before. It was a full page and since it was uncommon for the consulate to issue visas, it caught his attention. He stared, confused for a second, then gave me back my passport and reminded me to get my stamp at immigration.
I'm sure if I showed how apprehensive I was, if I had let what I felt inside bleed out, his confusion would not have turned to the lazy assumption that everything was in order. Safe for the moment, it was not yet over. Though the police were no longer suspicious, there was nothing else to hold their attention, so they watched me as I walked away. I felt the bored looks of a dozen eyes on my back. I had to go to immigration or it would raise a red flag, but I knew while I could perhaps fool the people, their computers would catch me. Worse, some officers inside had threatened to arrest me just a few weeks earlier.
Thinking quickly as I walked the short distance to immigration, not able to enter yet not able to pass, I stopped and sat down. I sat on the ground and leaned against the wall of the immigration building, the same wall I had my back against a month earlier with Lucía. I took out my notebook and started mindlessly writing. Ecuadorians are always amazed how "all the gringos are always writing in their notebooks" so this action was hardly strange to the on-looking police.
Between freedom and incarceration; a few feet in front of me was the entrance to immigration, to the left was a hallway that led toward the parking lot with waiting taxis. I kept writing until all the eyes wandered to something new, then quickly and silently made my way toward the hallway, past immigration and into a taxi.
I met Lucía in Tulcán at a hotel across from the bus station, and nothing else mattered—I was home.