Illegal: a true story of love, revolution and crossing borders [Ch.8]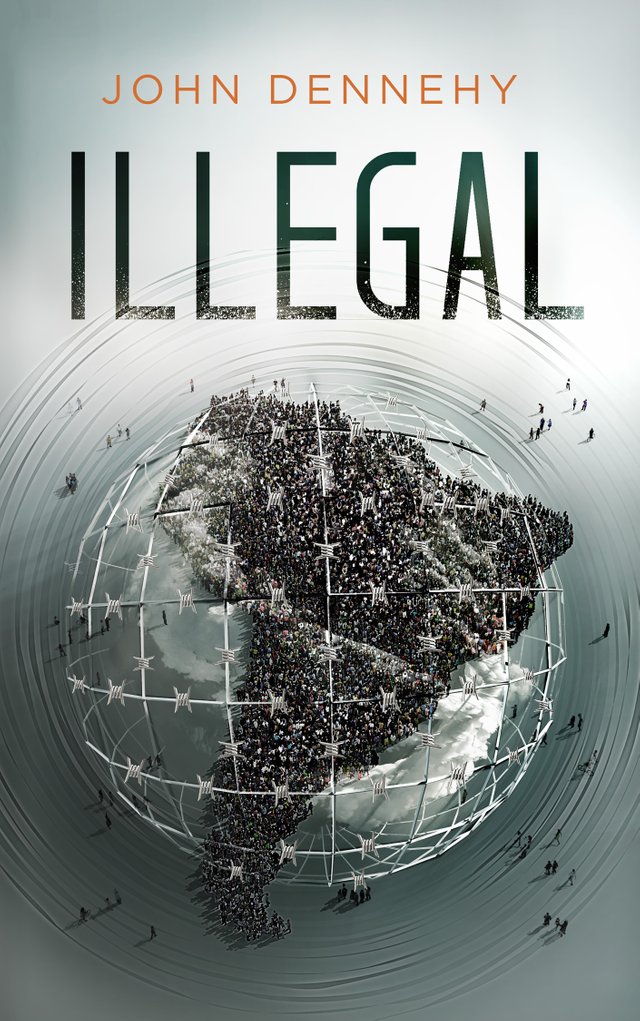 I'm a journalist for publications such as The Guardian, Vice, The Diplomat and Narratively and my first book, a memoir, came out just over a year ago [Amazon link]. It's won numerous awards and sold thousands of copies. And now I want to give it away. This is the ninth installment [Prologue | Ch 1 | Ch 2 | Ch 3 | Ch 4 | Ch 5 | Ch 6 | Ch 7] and every few days I'll post another chapter. From the back cover:
A raw account of a young American abroad grasping for meaning, this pulsating story of violent protests, illegal border crossings and loss of innocence raises questions about the futility of borders and the irresistible power of nationalism.
Behind the Barricades: Love & Revolution (part 2) [Chapter Eight]
The indigenous farmers who started the rebellion had mostly retreated to the highways which were now under constant attack from police, but all of downtown was filled with students and urban professionals who had more than taken their place. UTC was always one of the city's radical centers so I wasn't surprised to see groups of students wearing UTC jackets or T-shirts. I even recognized some from my classes. A few caught my eye and waved.
"Teacher! Sabía que estarías aquí—I knew you would be here." We spoke in Spanish.
"Hola Marco. How's it going?"
"Really Good. Did you hear they took over the university too?
"No, tell me."
"There was a big protest yesterday because the teachers and director weren't supporting the strike enough. Everyone will be part of MPD now."
MPD (Movimiento Popular Democrático / Popular Democratic Movement) was the country's revolutionary Marxist political party. They were one of the nation's smallest parties and concentrated their influence in universities.
Ana and I continued walking. There was no traffic, no shops were open, and thick clouds of black smoke filled the air. At the bridge, we conversed with some of the farmers.
Though I was obviously an outsider, no one hesitated to talk with me, especially with Ana at my side. When I asked people how long they would fight, most responded, without hesitation, "hasta la muerte—until death." Some looked me right in the eyes, some stared blankly ahead, but every one of them gave me the chilling sensation that they meant it.
Each person I spoke with, whether an old man or a young woman carrying her newborn on her back, seemed to understand their situation so simply, yet so deeply. These were people who, pushed to the margins of the global economy and standing barefoot at the edge, firmly declared they would sooner die than move any farther. After a few of these conversations I knew that they would win; and that I would do all I could to help.
"¿Te dije por qué—I've told you why I left my country, right?" I asked Ana.
"Yeah, of course."
"This is why I left; to be a part of this," I said, spreading my arms out to indicate the tires burning in the street and the farmers we had been talking with sitting on the curb. "The world is changing—because it has to. The corporations and capitalists destroy the environment, manufacture inequality, and instigate wars so they can make larger profits. It's not sustainable, we can't go on like this, and the people here understand that much better than the people in my country."
Ana smiled. She was always proud whenever I said that her country inspired me.
We decided to see if we could make our way to the main blockade north of the city, toward Quito. This was first blockade, the one that sparked the nationwide rebellion and would be the place most vulnerable to attack. Sitting outside the closed bus terminal, parked on the empty highway, were a few pickup trucks. They were waiting around for passengers willing to pay extra to try and find a way around the blockades. For five dollars—ten times the normal fare—we hired one to take us to Lasso, a town north of Latacunga. We drove through the countryside, over back roads and vacant stretches of dirt and rocks. When the driver let us off and picked up a new set of people to ferry back over the improvised roads, we discovered we had gone past the blockade by a number of miles.
We started walking south on the deserted highway. The road, usually filled with overcrowded buses and slow-moving trucks, was empty. The two lanes of asphalt stretched to the horizon in both directions, void of any traffic and framed by the Andes rising on either side. It felt as though we were in the middle of nowhere, yet every now and then we would pass small groups or individuals walking with backpacks and duffel bags. Sporadically, a pickup truck would rumble by, and since everyone was a hitchhiker that day, it would slow down long enough for pedestrians to hop on. Smaller blockades had popped up every few miles, so these rides never lasted more than a couple of minutes, nevertheless, they were always a welcome relief. On one occasion the truck we were traveling in stopped suddenly when the driver saw a dozen people beginning to throw stones across the road. It was a blockade in its infancy. Ana and I got out and began walking once more. I picked up the largest rock I could carry and dropped it twenty feet later on top of the emerging roadblock.
When I had first arrived in Ecuador, I was fascinated with the unfamiliar dynamics of a different culture, but with time, as I became more aware and comfortable with my surroundings, my observations began to mix with participation. I wasn't just learning about a new culture, I was helping to create it.
When Ana and I started putting rocks down, the others stopped their own work and stared. My help was something they did not expect, and they came over and welcomed us as if we were old friends.
"Hello, how are you?" One of the young men greeted us politely, as the others looked on.
"Good," I answered for the two of us. "We're trying to get to the main blockade. We want to help."
"You can ride with us; we have space," he said as he motioned to the truck parked to the side of the road. "We're just about to leave."
"Thank you so much," Ana said as she kicked a rock into the road.
And just like that we had twelve new friends, twelve allies.
We piled into the back of the large open-top commercial truck, human bodies filling the space where crops would normally go. We inched along the highway and picked up another group of people a mile or so down the road. The truck was now full, with about fifty bodies pushed up against each other in the small space. I opened my backpack and gave out bread and water to anyone who was quick enough to grab it before it disappeared. When one hungry dissident realized there was none left for me, he shared his.
Thick white hairs of stubble stood out against a face that looked like it had spent a lifetime under the equatorial sun.
"Tú eres estadoundense, no?—You're from the U.S. aren't you?" he asked.
"Yes."
"But you are different." His eyes narrowed. "You are one of us."
Another middle-aged man wearing knee-high rubber boots and a mud-stained wool shirt turned to us and said, "The military is attacking the main blockade." He tore a chunk of bread from the larger piece I had given him, and before stuffing it into his mouth, added, "We need to help them."
Ana and I nodded our heads in agreement.
"Everyone is heading there now. We need to keep the highways closed," he said, trailing off as he leaned to the side to look ahead, the wind whipping his face. His words were different, but his eyes carried the same intensity and determination of the farmers I had interviewed that morning at the seized bridge in Latacunga.
We encountered more large trucks as we drove on. The oversized vehicles took up lanes in both directions, taking full advantage of the empty highway. We looked at each other over the chest-high railings that corralled us inside. I understood this would be a profound day in my life.
Suddenly the handful of trucks stopped, but there were no people on the ground. The highway was empty and ran in a straight line until it faded into the horizon. On either side of us there were grassy fields dotted with trees that sloped up toward the mountains. The valley the highway ran through was almost 10,000 feet and the line of peaks on either side rose to 15,000 feet. Just a few miles to our northeast was the grandest of them all, the snow-capped peak of Cotopaxi. The caravan hadn't stopped to fight; it stopped to picnic before battle.
Ana and I stepped out into a sea of people who had no idea who we were, except that we didn't seem to fit in. I was clearly an American, and this was a strike against an agreement that my native country wanted Ecuador to sign. Up to this point, no one I had spoken with had treated me with anything but kindness, honesty and camaraderie, but this was different—this was a hungry mob preparing for battle. Ana looked at the crowd, then at me and said, matter-of-factly, "We should go quickly." I think we both felt more excitement than fear, but we didn't want to take any chances and rushed through the crowd without another word, coming out onto the open road on the other side.
We walked for a half mile on the deserted highway before the caravan of striking farmers passed us. They had eaten their lunch and were continuing to the blockade. A minute later a pick-up truck, with other hitchhikers already piled in the back, slowed down and we hopped on. Our ride followed cautiously behind the rebels. When we stopped the next time, it was because we had reached our destination: the main highway blockade that had isolated Latacunga from the world for three days.