Illegal: a true story of love, revolution and crossing borders [Ch.14]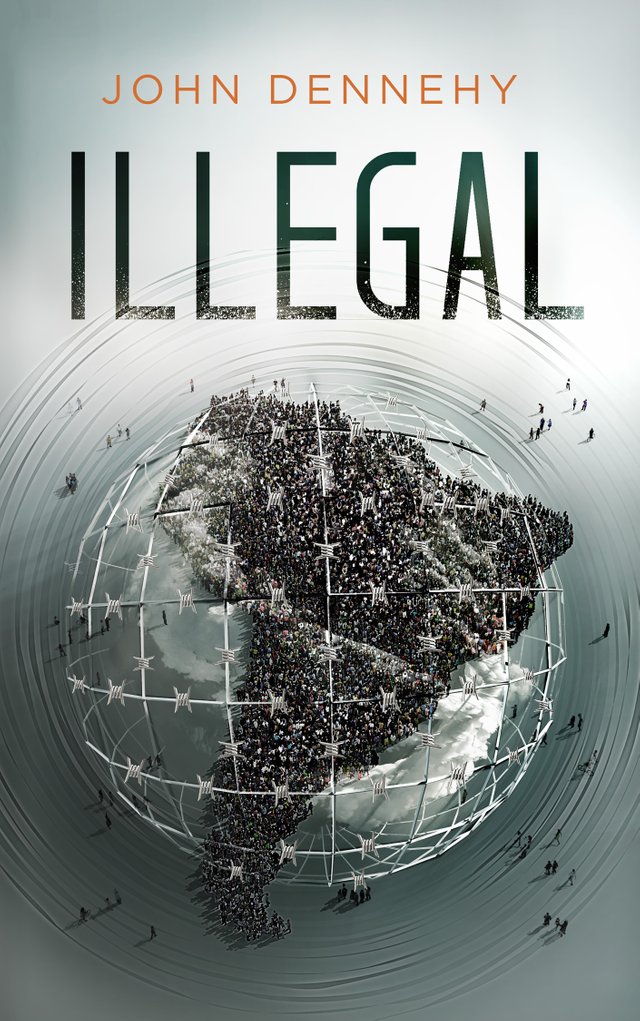 I'm a journalist for publications such as The Guardian, Vice, The Diplomat and Narratively and my first book, a memoir, came out just over a year ago [Amazon link]. It's won numerous awards and sold thousands of copies. And now I want to give it away. This is the fifteenth installment [Prologue | Ch 1 | Ch 2 | Ch 3 | Ch 4 | Ch 5 | Ch 6 | Ch 7 | Ch 8 | Ch 9 | Ch 10 | Ch 11 | Ch 12 | Ch 13] and every few days I'll post another chapter. From the back cover:
A raw account of a young American abroad grasping for meaning, this pulsating story of violent protests, illegal border crossings and loss of innocence raises questions about the futility of borders and the irresistible power of nationalism.
--
A Prisoner in the Airport [Chapter Fourteen]
Quito's airport closed at night and my flight was among the last in that day. Though the largest in the country, the airport was rather small by North American standards, and everyone went home at night. During the day the building seemed surprisingly well kept and modern for a nation that, until recently, based its entire economy on the banana. However, once night fell and all the tourists left, there was no one to impress, and a new darker side emerged.
The place was entirely deserted; much of the electricity had been shut off, leaving the travel hub uninvitingly dark and cold. The long rows of gray metal seats that had seemed so convenient for waiting passengers became uncomfortable and frigid. The terminals, which by day took smiling people to warm destinations all over the world, at night became my prison. I was required to be on the next plane either to the country of my passport or the country I came from, depending whom you asked. In my case, it was the United States either way.
A group of security officers and police huddled around me. There was another foreigner who was not allowed into the country. He claimed to be living in Los Angeles, but I think his passport was Chinese. Since he spoke no Spanish and poor English, communication was difficult. I wasn't feeling very talkative, and while we never engaged in conversation, I felt we shared something. An hour after we were put together, we were split up.
Over the next few months, as I struggled with nations trying to control the natural flow of people, I would often cross paths with others fighting the same struggle. I suppose throughout my life I had been sitting next to people who were struggling against borders and immigration laws; I just never saw them until it happened to me. All kinds of people are captured by nations and borders and every one of them has a story to tell. I'm sure he had his.
I spent the night being escorted by guns through a closed third-world airport. Never handcuffed, I was always in the middle of a group of a half-dozen or so police. The police walked around the airport on security detail, occasionally taking breaks to rest. During these short breaks I had a chance to lie down across the uncomfortable seats and close my eyes for a few minutes before being prodded to attention to continue with more mindless walking. Throughout the night I was handed off and marched around by different groups of my captors. At the time, the gravity of the situation wasn't entirely clear to me, but the whole experience was incredibly surreal. I didn't think: I simply submitted and followed commands. When men with guns told me to walk, I walked. When they told me to stop, I stopped. When they said sit, I sat.
From the beginning, the men with guns told me that my deportation would not be at my expense, that the airlines were required to transport deportees free of charge. During the night I was constantly harassed by a local representative of Continental Airlines, which was both the airline I arrived on and the one I would depart upon.
The man wore a dark blue suit with a black tie and hung his airport ID on a chain around his neck. He was older than me, but only by about ten years, somewhere in his mid-thirties. His hair was short but neatly parted to the right side and when he spoke he held his hands in front of him, one hand gripping the other wrist so that the arms formed an upside down triangle from his shoulders.
"Sir, you need to pay for this flight. Please give me a credit card so that I may charge it." His Spanish was slow and clear.
"I'm not going to pay for a flight that I do not want to be on. I won't pay to be taken away from the place that I want to be, and I know that I don't have to." I looked toward the police, but they said nothing.
"Sir, please I want to make this easy for you. If you give me your credit card then I will charge the flight to it and return it to you promptly."
"No," I said, shaking my head.
After the airline representative left I confirmed with the police that I would be transported free of charge. An hour later the man in the dark blue suit returned.
"Sir, you need to allow me to charge you for this flight. Continental cannot fly you for free."
"No. I will not pay, you're wasting your time asking," I replied.
Another hour passed before the man in the dark blue suit found the wandering posse of police and prisoner again.
"This is your last chance. Will you give me a credit card now?" he asked.
"I already told you no."
His composure broke. "You think you can do whatever you want because you are an American? You think you're some sort of cowboy or rebel? You're not. You're a criminal. If you want to come to my country you need to respect the laws here. I don't need your help; we already have your information from the debit card you used to purchase your ticket for your flight last night and will use that to charge you for this flight." He turned his back and walked away.
I looked at the police, but they shrugged their shoulders in response. Although it seemed blatantly illegal, like they were just stealing from me, there wasn't much I could do. In the end, they took nearly a thousand dollars from me in this manner. The police, though they reassured me I was correct, did nothing. After the fact, I didn't want to draw attention to myself and my fugitive status, so I accepted the loss.
I was later informed that an airline can be fined for bringing in a passenger who gets deported. Perhaps this is why they were so aggressive: trying to cheat back some of the money I had cost them.
We continued our walk around the airport as dawn started to break and employees and passengers began to arrive. When we walked by a newspaper counter I glanced a headline about some FARC bombings near the border I would soon have to sneak across. Once we reached the far corner of the airport, far from other people, the police let me sit. They sat between the wall and me.
When the final boarding of my flight was called, two officers escorted me to my gate and watched me walk down the corridor. I was alone for the first time and considered running. With each step forward, each step away from Ecuador and toward the plane, I analyzed all my options. With each step I thought about how I could escape from this prison airport and the potential consequences. I thought there was a chance I could make it, that maybe I could somehow make it past the rows of police that stood between me and where I wanted to go, but then again, maybe I couldn't. In the long run, it seemed it would catch up to me and make a bad situation worse. So I went, and walked onto a plane that would take me very far from where I wanted to be.
Once I was on the flight, while the plane rose into the sky and flew away from Ecuador, I took out my notebook and scribbled in the pages:
Being deported is dehumanizing. To be deported is to be treated as if you are not a person; you are caged then dumped somewhere else. When you are deported it is not because you have committed a crime, it is because you are a crime. Technically a physical act, the deepest impact of deportation is psychological. Beyond all the walls and all of its guards the most profound impact is inside each of our minds—both those being deported and those who live in a society that accepts and supports the criminalization of humanity. How can a person be illegal? Countries can be cages, large open jails, sometimes keeping people in, sometimes forcing them out.
Money flows freely across borders, but people do not. There is something wrong with the world when currency has more rights than humanity. Every day families are torn apart as honest people and their dreams crash violently into these imaginary walls. Yet borders are also a breeding ground for exploitation and greed which flow freely, along with drugs, guns, and the like. What is the real impact of borders? For whom do they exist? What do they encourage and what do they destroy?
--