The road to Steem Fest continues and we are a bit morethan one month away from the biggest Steem Related event of the year.
---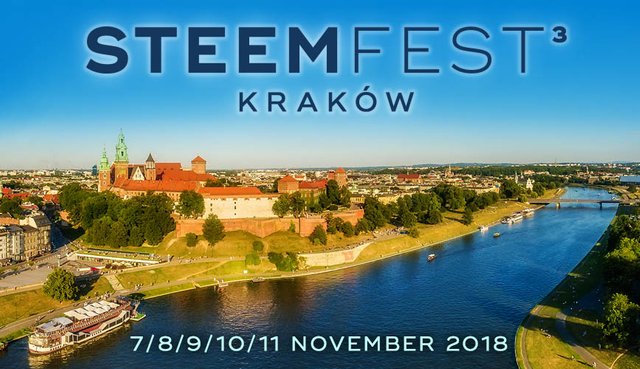 Remember that the Steem Fest ticket store is open now! You can buy your tickets in www.steemfest.com
For this eight week the topic was Business or Pleasure?. It lasted a week more due to reasons we all know, but that was only a good excuse to get to think more about the next topic. I´m not sure if I´m including everyone who wrote about the topic because I think the tags are misbehving, ifyou are not here and you wrote about Business or pleasure, let me know and I´ll include your post here.
Oh right, the main idea of this dynamic is to get to know each other a bit more before meeting in person and then, when we actually meet it won't be awkward and we won't have weird silences but instead, it will be like two friends meeting after a long time of not seeing each other.
If you are almost certain you´ll be there or are making everything to attend, feel free to join us!!
Next week´s idea...

---
Free time and after hours

---
Talking with @coruscate she came up with a great topic idea for this week. We know most of our time in Poland will be about Steem but, that doesn´t mean there´s not going to be spare time and free moments during the week. I remember last year we had lot of free time: Friday and Saturday night and Saturday and Sunday morning. This means there will be a lot of time to hang out with each other so... what better way to plan ahead than to share what our interests and perhaps plans for the weekend are. Remember that @roelandp is asking everyone if they want to go to Auschwitz on Saturday so there´s añready that.
I know I´ll want to hit the bars with you guys, maybe play some poker like last year, perhaps hitting a club with my crew and see what the night has in store for us etc.
So, tell everyone reading what do you want to do in your free time, perhas you´ll find someone with the same interests and you´ll be able to hang out together!
Anyway, these are the posts from week number 8 - Business or Pleasure - don´t forget to show them some love with votes or better yet, with comments, remember we are all meeting in just one month!
Check

Them

Out

@abh12345 - Business, pleasure, or both?

@tarazkp - Business or pleasure?

@elizacheng - My visit to Krakow, Business or Pleasure?

@misslasvegas - Am I going for business, pleasure or both?

@daveonarrival - Buisness or Pleasure

@jeanpi1908 - Business or Pleasure?

@rivalzzz - Business, pleasure, or both?

@louis88 - Defnitely both!

@eveuncovered - Business or Pleasure?

@guyfawkes4-20 - Business or pleasure?

@sobberchops - Business or pleasure

@jrvacation - Pleasure

@raj808 - Business or pleasure?

@soyrosa - Im going all in on pleasure!

@escapist - Work or joy?

@llfarms - Business or pleasure?

@betamusic - Business or pleasure?

@coruscate - Business or Pleasure?

@honeydue - I´m going to SteemFest!

@wandereronwheels - Business or pleasure?

@anomadsoul - For me Steem Fest is pure business

---

---

Also, @rubencress came up with a sick banner that we can all use in our posts related to Steem Fest, check it out here