What Is In A Name?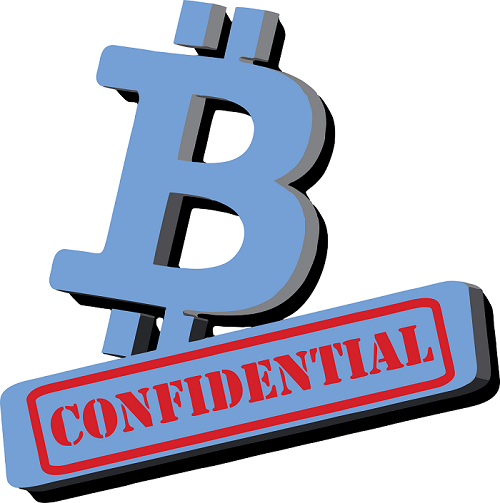 image by @Somnium
The recent announcement of #BitcoinConfidential generated lots of reactions all directed at a the name! This is particularly remarkable as the name took all the attention there was hardly any of the usual questions you read being asked with the announcement of new coins the annoying "when moon" was however present. Question on algorithm, supply and technical features paled into Insignificance as more people reacted to the name - Bitcoin Confidential
This has made me think of the level of understanding people take in their investments when a name is the deciding factor and not features. I asked myself what level of influence has the name of any project played in my investing or the name of any company's stock. I truly can say I almost do not see the names rather the names to me are associated with benefits provided by the features or the coin or growth potential of a stock.
I ask myself if a name of the project was all you had to decide on a project, what project would you invest in?
To answer that question I have to try really hard to pretend this was day one for me in the world of cryptocurrencies. I go on coin market cap and have to choose based on just the name! The first set of names that appeals to me if I tried was #MONERO #DASH and #SHIELD #VERGE #CARDANO, they all have dramatic or exotic sounding names to me. On the flip side projects with names like #TRITTIUM
would not be given the light of day. What's with the spelling? how do you pronounce this? #ETHEREUM though nice sounding will not be in my portfolio because its hard to spell. #INSANITY is another one I would never invest in because of its name. I must say although names are not important factor for me, a name with an outright negative meaning will never get my attention. #EOS is one name everyone is still deciding how to handle. Some attempt to pronounce it others like me just spell it out.
I just realized my intense reaction to #INSANITY is based on nothing but its name and I have never read anything about the project only because of it's name. Analyzing my list of great sounding names I noticed I have actually been on these project sites, forums and read roadmaps and white papers, joined their Slack and forums, and downloaded the blockchain wallets of all of them at one time or the other. All of the coins I have mined or attempted to mine are also in that group. This is a very remarkable observation for me as I am performing this exercise as I write. I am seeing patterns I was not really conscious of. The group of not so nice name has got less involvement from me.
What will your portfolio look like is names were the only factor to choose your investment? Which coins would you not invest in because of it name.
Is it possible that we unconsciously filter out things because of their names?
---
Let me know your thoughts on this.
---
To Learn more about #BitcoinConfidential visit:
-BITCOIN CONFIDENTIAL DISCORD
-BITCOIN CONFIDENTIAL TWITTER
-BITCOIN CONFIDENTIAL WEBSITE
---
Learn More About Smartcash:
Smartcash.cc
Join Our Community:
FORUM
TWITTER
REDDIT
FACEBOOK
TELEGRAM
DISCORD
INSTAGRAM
Thank you for visiting me. Do you have any tips and trips to share? I like to hear from you all. Please leave a comment, upvote and resteem
My Smart Address: SXYEPzkF9QBsKnyFQwJVdZwe5rJsL94Re9
Please Read My Other Articles
My SmartNodes Update - 60 Days
Kaspersky Lab Hardware Wallet - First Impressions
400 Followers Celebration Contest - SmartCash Giveaway
Reaching My Goals On Steemit - Weekly 250
When a Dip is not really a Dip
EOS Registration Deadline Approaches -Tips for Trezor Users
Anarchaforko First Time Experience - Notes from Acapulco
Smartcash RoadMap Updated
SmartCash Coming To A Shop Near You
SmartNodes - Stay the Course
It's Raining Smartcash
When the going Gets Tough
How to Invest in SmartCash part 1 -for Non Geeks
How to Invest in SmartCash part 2 - for Non Geeks
Introduce your Teens to smartCash
SmartCash Coin of the Future