Illegal: a true story of love, revolution and crossing borders [Ch.30]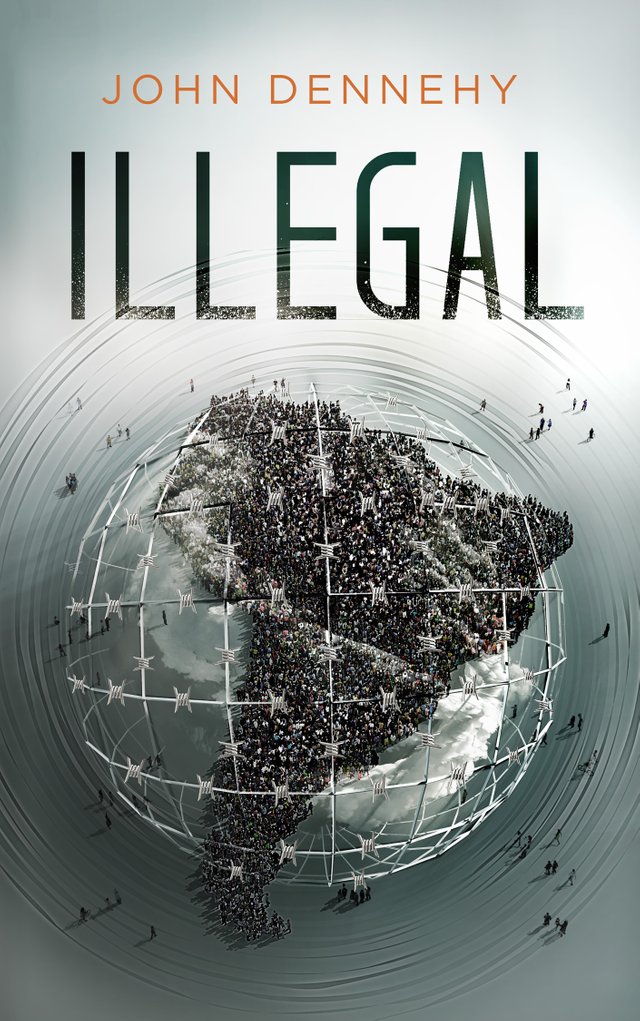 I'm a journalist for publications such as The Guardian, Vice, The Diplomat and Narratively and my first book, a memoir, came out just over a year ago [Amazon link]. It's won numerous awards and sold thousands of copies. And now I want to give it away. This is the thirtieth installment [Prologue | Ch 1 | Ch 2 | Ch 3 | Ch 4 | Ch 5 | Ch 6 | Ch 7 | Ch 8 | Ch 9 | Ch 10 | Ch 11 | Ch 12 | Ch 13 | Ch 14 | Ch 15 | Ch 16 | Ch 17 | Ch 18 | Ch 19 | Ch 20 | Ch 21 | Ch 22 | Ch 23 | Ch 24 | Ch 25 | Ch 26 | Ch 27 | Ch 28 | Ch 29] and every few days I'll post another chapter. From the back cover:
A raw account of a young American abroad grasping for meaning, this pulsating story of violent protests, illegal border crossings and loss of innocence raises questions about the futility of borders and the irresistible power of nationalism.
--
The Help of Strangers (2) [Chapter Thirty]
A few minutes later the police stopped and boarded the bus to check everyone's papers. The single officer who boarded was not much older than me and his wide smile betrayed his visions of self-importance as he walked down the aisle scanning the passengers' faces. His skin was smooth and tan, and his hat was too big for his head, slipping down onto his forehead. The officer didn't question a single Ecuadorian and went straight to me, even though I was sitting toward the back. My passport would show that I illegally crossed the border, so I lied.
"No lo tengo—I don't have it."
"You don't have it? Where is it?"
Acting as innocent and ignorant as I could while purposefully stumbling over my Spanish, I told him it was in Quito. "I only visited the market at the border, but since I never went into Peru, I thought I wouldn't need my passport," I told him.
He seemed a little angry and began to raise his voice. "It's the law here that everyone must carry ID. I'm a policeman (pointing to POLICIA on his uniform, an action he would repeat throughout this interaction) and it's my job to arrest you.
Where is your luggage?"
I reluctantly handed over my backpack. By now the whole bus was silent with their attention squarely focused on the scene he was creating. He quickly searched my bag but, to my great fortune, never found my passport. He repeated his dumb uniform touching and told me that he was going to arrest me, and that I might be deported. I knew that if I left the bus with him, the consequences would be dire, much worse than the officer realized. Upon any thorough examination it would have been abundantly clear what I was doing and would surely end in my arrest. A second deportation, far from the airport, would be much worse than my first experience. It was the worst case scenario most likely to land me in jail.
The cop and I were putting on a show for the rest of the bus. I was the quiet, innocent tourist and he was the arrogant prick picking on the foreigner. I politely protested his loud demands but to no avail. Then, the most beautiful thing happened. A middle-aged woman in the seat behind me broke the passengers' silence.
"Leave him alone! He didn't know, just leave him alone."
She opened the floodgates and soon there was a growing chorus of Ecuadorians coming to my aid. The police officer ignored the passengers and turned to me louder than ever, almost in a scream.
"You have to come with me now, NOW!"
I ignored him and let a dozen voices speak for me as they yelled back.
"Leave him alone! Leave him alone and get off our bus!"
The policeman ignored the people and turned to me. I sat silently and let the people do their work as everyone repeated themselves. I did not speak a word nor move a muscle after the first passenger rose to my defense. The only way I was leaving that bus was if I was carried off, and I had too many friends to allow that to happen. After a few last unanswered demands, the policeman turned around and walked off the bus, defeated. And we continued on.
The other passengers were strangers to me, but they put themselves in harm's way to help me. If they had not risen up in my support, I am not sure what I would have done. They had no idea how much they saved me with their courage and selflessness. It was a truly inspiring act and one that gave me hope in the world again. Underneath all the dead leaves, life still exists, tomorrow is still coming.