Illegal: a true story of love, revolution and crossing borders [Ch.29]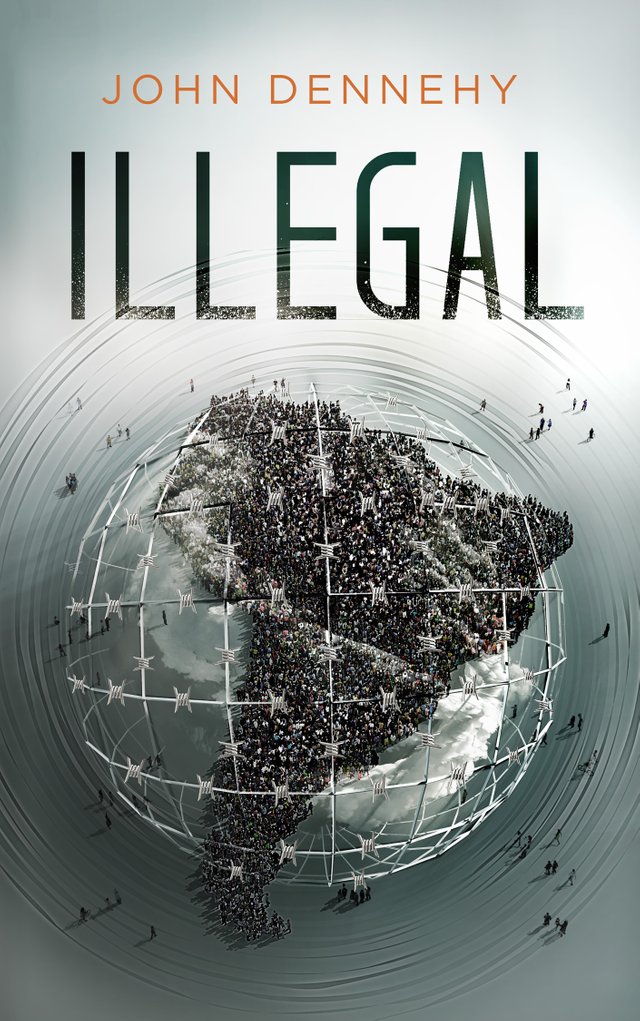 I'm a journalist for publications such as The Guardian, Vice, The Diplomat and Narratively and my first book, a memoir, came out just over a year ago [Amazon link]. It's won numerous awards and sold thousands of copies. And now I want to give it away. This is the thirtieth installment [Prologue | Ch 1 | Ch 2 | Ch 3 | Ch 4 | Ch 5 | Ch 6 | Ch 7 | Ch 8 | Ch 9 | Ch 10 | Ch 11 | Ch 12 | Ch 13 | Ch 14 | Ch 15 | Ch 16 | Ch 17 | Ch 18 | Ch 19 | Ch 20 | Ch 21 | Ch 22 | Ch 23 | Ch 24 | Ch 25 | Ch 26 | Ch 27 | Ch 28] and every few days I'll post another chapter. From the back cover:
A raw account of a young American abroad grasping for meaning, this pulsating story of violent protests, illegal border crossings and loss of innocence raises questions about the futility of borders and the irresistible power of nationalism.
--
The Help of Strangers [Chapter Twenty-Nine]
I still wasn't ready to give up though. Not yet.
In late March 2007, everything seemed to be crumbling around me. Lucía and I were over. My romance with the revolution had turned sour. And I didn't feel I had a home. I left the United States because I didn't feel like I belonged. And it didn't feel like I belonged in Ecuador anymore either. That same nationalism I hoped to avoid when I left my birth nation was now surfacing in Ecuador.
Still, I wanted to stay. Ecuador had once captivated me in a way I'd never felt before.
I could only legally stay in Ecuador 180 days in the calendar year, so if I wanted to live there I needed my passport to lie and claim that I was somewhere else for the remaining 185 days. I still had a few weeks left on my ninety-day visa, but frustrated with my life and where it was going, I really needed to get away. An illegal crossing, once a personal nightmare, had turned into an attractive escape from my everyday life.
I woke up early on a cold rainy day and went to the bus station with plans for crossing another border. This time I would head south, into Peru. I would enter Peru legally then sneak back into Ecuador.
While Colombia was closer, I felt I was pushing my luck at that border—and the Peruvian coast can be so much warmer than the Andes. Latacunga had become much too cold for me. With the travel advice of a dozen drivers at three different bus stations, combined with about ten hours on the road, I finally made it to the closest city to the Peruvian border. I had been to Machala before, but only for a few hours. After a full day on buses I arrived that night, quickly got a $3 hotel, the morning's bus schedule, and went to the park to sit down under an artificial light. I restarted my journal for the first time since my deportation, and hoped I could restart my life which had gone sour when the writing stopped.
The next morning, I got up early and caught an international bus to Tumbes, Peru. The bus stopped at immigration long enough for me to run inside and hand over my passport. I got back on the bus only to realize that I lacked my new exit stamp. The next stop was Huaquillas, a city that straddles the border and lies in both nations with immigration offices on opposite ends of the city.
In 1941, while most of the world was focused on the conflict in Europe, Ecuador and Peru fought a war over their border. Peru won a decisive victory and seized almost half of Ecuador's territory, mostly in the Amazon but also a small strip along the coast. Ecuador declared the peace treaty void in 1960 and there were small clashes along the border for the next three decades. Maps drawn in Ecuador included the area lost to Peru—with Huaquillas fully in Ecuador. The border posts at the crossing were built so far apart because each side had claimed the territory as their own. A small clash in 1995 escalated into the Cenepa War and ended with both nations signing a definitive peace agreement in 1998 and formal demarcation of the entire border in 1999.
I asked a few people for advice and decided I should return to Ecuador to ensure there were no problems. Back in Ecuador they confirmed that I was in the computer and didn't know why the stamp didn't show up. They gave me a new one by hand and sent me on my way. On the deserted road outside immigration a motorcycle appeared on the landscape's arid and barren horizon. When he slowed at the speed bump where I had stationed myself, he offered me a ride to the border for a dollar.
I was dropped off at the border, which is a bridge over a small, polluted stream in the middle of a hectic market. There were tables and booths set up in no particular order, selling everything from fruits and vegetables to black-market gasoline. The same as the Colombian border, savvy consumers flocked to this vast bazaar to exploit competing tax laws. Most of the merchants were poor and wore tattered clothes even while selling brand new ones. Others walked around the scattered mess of tables and semi-permanent structures and whispered the sale of less public goods.
"Hey Mister. You want some cocaine? Real cheap."
"No thanks."
"Maybe a girl? All sorts of pretty girls. What kind you like?"
There was also an abundance of men offering currency exchange, and two of them pounced on me before I was even off the motorcycle. They were both short and husky. One wore a green, translucent visor that gave his face a strange hue and while it looked like he hadn't shaved in a week, I wouldn't yet call it a beard. The other, while clean-shaven and sun-lit, literally licked his lips as he waddled over to me.
Money changers at borders are rarely honest and when I had my money and theirs in hand, halfway through the transaction, I discovered they were scamming me. I took their calculator from them and now, holding all the cards, showed them that I had figured out the con by repeating the trick they had attempted. I typed a number into the calculator and saved it. They had done this first step discreetly before they showed me the calculator. Next I typed in the amount I wanted to exchange ($80) and multiplied it by the rate we had agreed upon (3.2 Soles for each dollar). I pressed the equals button and displayed to them the correct amount. Then I replicated their swindle by pressing the button that brought up the saved number rather than the equals button. After I showed them, I returned their money—proud of myself for showing up these thieves at their own game.
Travelers are always targets for thieves and cheats but you can avoid most of it by just obeying common sense. Since these guys already tried to scam me once, I should have walked away. But almost everyone at the border is there to cheat you, so I let them change my money for the correct amount before hailing a taxi to Peru immigration.
When I paid the taxista he immediately recognized my bills as false. This was confirmed by police and other taxistas as we walked around the immigration office. Both the hundred and fifty were counterfeit, while the smaller currency was legit. One hundred fifty soles was a little less than $50 at the current exchange, which was significant to me since I was nearly broke. In my pocket I carried almost all the money I had in the world, which was now reduced to about $80. I went back to the border with the taxista to hunt down the counterfeiters. My memory failed me, and they'd probably fled anyway, but during our search we managed to pick up some police and other border creatures who all had their own stories and offered, often conflicting, advice for me. A fistfight nearly broke out between the various parties 'helping me,' and I left quickly. I hate borders.
Back in Peru I got my ninety days, then a van to Tumbes followed by a car to the nearest beach—Zorritos. Zorritos is hardly noteworthy, just a small strip along the coastal road. It's also the first beach in Peru, which is why it became my destination. I got a cheap but clean hotel and went for a swim.
I made quick friends with the staff at a bar on the beach and went out with them that night. I sulked with them about Lucía and my border troubles, and they took me out and tried to cheer me up. They were kind and wanted nothing in return. It was just the sort of thing that made me fall in love with South America in the first place, though I was too depressed to realize it at the time.
The next day I said goodbye, got a ride to the border, and walked across. Once in Ecuador I found a bus to Machala. In an effort to avoid going over my time limit of 180 days for the year, I planned to enter illegally, and then return again to Peru three months later. I really had no idea how much longer I would last in Ecuador and thought three months would be enough time to let things settle so I could move toward something more sustainable.
We passed immigration and I thought I was safe. I was wrong.