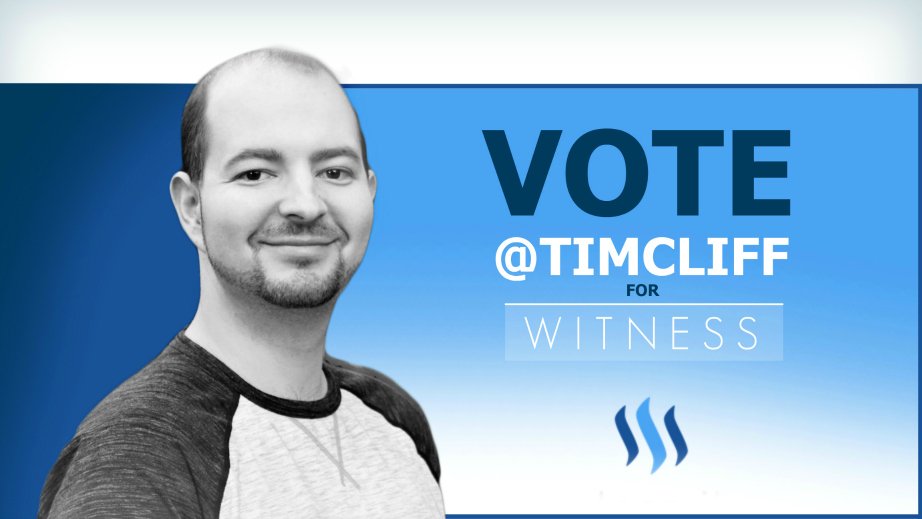 Hello Everyone!
Here is what I've been up to since my last witness post:
I hosted a Minneapolis / St. Paul meetup. TLDR: It was a lot of fun :) There are pictures and details of the event here.
I have started learning how to develop code changes for the Steem blockchain. My intention is to be able to work on some of the improvements that the community has been asking for, which are not currently priorities for Steemit. I have started work on two changes. I will write a post with more details about this soon, but if you want to take a sneak peak, the GitHub issues are 2140 and 2022.
A lot of my time continues to go towards helping users who are reporting issues in the steem.chat "help" channel.
I continued testing the new AppBase release candidate.
I submitted a pull request to the Steem repository to add a plugin that was missing from the new full node configuration for AppBase.
I updated all of my nodes to have the 19.3 security patch.
I continue to post the weekly Reports from the Witnesses series each week, which provides the community with an aggregated report of all the witness reports from the week.
I moved my appbasetest.timcliff.com node to new hardware after a server crash, as it was taking too long to resynch on the hardware it was on.
I made a proposal to make spam less profitable, but it was not very well received - so it will not likely go anywhere.
I wrote an article about why double producing is bad.
I participated in @shadowspub's witness chat show on Discord.
I opened several condenser issues with suggested improvements and reported bugs.
I also did some initial development to add a "Share on StumbleUpon" button to condenser.
I opened a lot of issues with suggested improvements for the devportal.
I also submitted several devportal pull requests including adding new nodes to the public RPC node list, and adding SteemPress to the community tools section.
I helped to review a community pull request that was submitted for HF 20.
I submitted a PR to Steemit's new "redeemer-deplorables" repository which contains a list of accounts for them to undelegate to. The PR removed the SP from around 500 accounts that were spamming the blockchain. I also submitted a PR to update/clarify the documentation in the repository for other users who are interested in submitting similar changes.
I created several issues in the faucet repository related to the signup process.
I continue discussions with other witnesses, stakeholders, and Steemit about potential changes to the platform.
Forward Looking Plans:
My main focus for the foreseeable future will be to continue digging into the Steem code and working on improvements to the blockchain code. It is an ambitions goal, but I would actually like to ultimately propose and develop an entire set hardfork changes, and get them accepted by the witnesses.
I have plans to write several posts over the next few months, including one on how to better align stakeholder objectives with user behavior.
I will continue to provide support in the help channel of steem.chat.
I will continue writing the weekly "Reports of the Witnesses" series.
Information / Suggestions / News:
Summary of Current Witness Parameters:
SBD Interest Rate: SBD is currently trading way above $1.00. Based on this, my interest rate is currently set to 0.
Price Feed Bias: My price feed bias is also set to 0. I am not currently planning to use the bias to increase SBD production, because I feel the potential negative consequences outweigh the potential gains.
Registration Fee: My registration fee is currently set to 0.1 STEEM. This makes it so that a new account costs 3 STEEM (non-delegated), which is about $9.00 USD at current market prices. Users who have accounts created with the minimum fee (3 STEEM) and are not delegated extra SP are likely to run into bandwidth limitations. It is recommended that new accounts start out with at least 15 SP.
Maximum Block Size: I currently have my block size set to 65,536. I feel this is sufficient given the current size of the user base and the amount of daily usage we have.
I welcome feedback if you think there are things that I can be doing better as a witness. If you think I am doing a great job, I would really appreciate your witness vote!
Thanks everyone for reading my witness report!