SAVE THE DATE: Steem.Camp Germany, August 22-26
We are happy to announce the 1st Steem.Camp in Germany!
The idea of organizing a Steem camp was initially conceived among a couple of Steemians from 🇩🇪 at Steemfest 2.0 in Lisbon. We imagined a self-organized steem creativity camp for around 5 days at a nice camping site, somewhere in Germany. The plan would be to create the right environment for crypto-enthusiasts, bloggers, artists, foodies, photographers and their friends to come together for workshops, barbecues, frisbee and campfires ...
... cold drinks and a hammock ...
... today we are proud to announce a final date !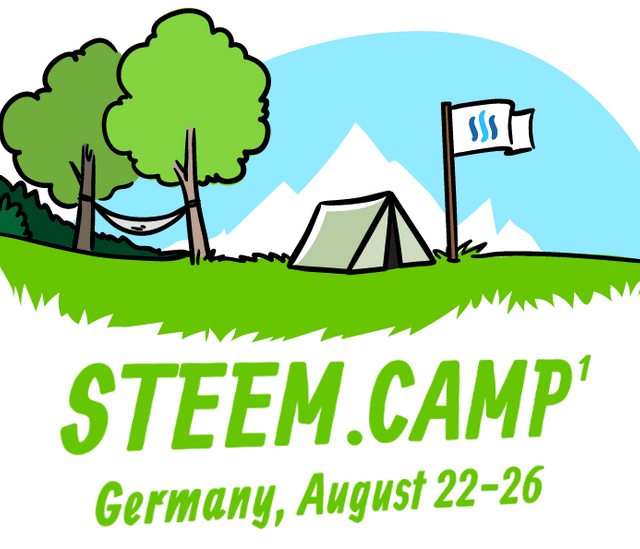 22nd - 26th of August 2018 | Wed-Sun
Steem.Camp is from August 22-26, Wednesday to Sunday.
At Freizeitpark "Vulkan" in Nieder-Moos im Vogelsberg near Fulda.
Four nights, of community-organized steem creativity camp. Come with your tent, your bus, or just a sleeping bag and stay in one of four Tipis.
Freizeitpark "Vulkan" in Nieder-Moos im Vogelsberg near Fulda: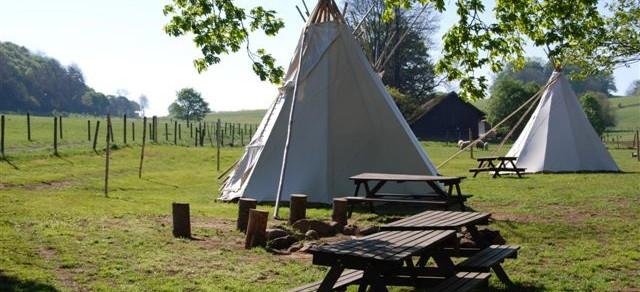 We have found a very nice camping park in a region called "Vogelsberg" which is close to Fulda, about 1 hour north of Frankfurt, Germany.
Freizeitpark Vulkan, 36399 Freiensteinau
Website: www.freizeitpark-vulkan.de
The three-hectare amusement park offers a tipi village, miniature golf course, children's playground, petting zoo, barbecue areas and a facility where you can drive model cars. Adjacent to the park is a small lake.
Tickets:
Ticket sales will begin soon via Discord.
Tickets are limited. Be quick !
Call for Action:
This works as a community-driven event. If you like to join in and support the Steem.Camp please spread the word ! Do you want to come ? Do you have any ideas for workshops ? Do you like to cook or hack ? Anyways, let us know in the comments and join our Discord !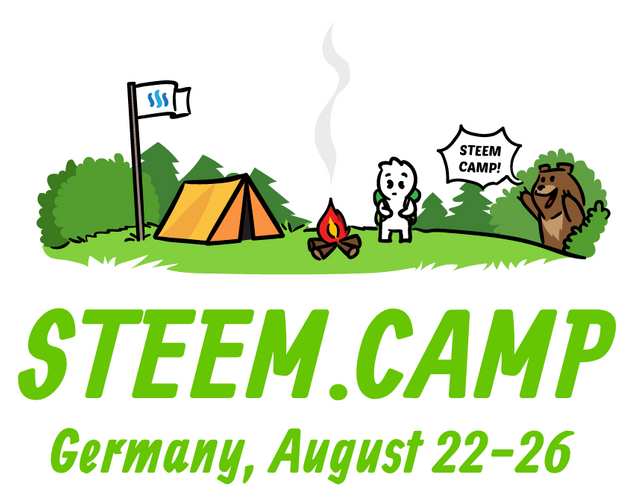 Happy Camping !
2018 @steem.camp team
Illustrations by @keepdoodling
Website: Steem.Camp