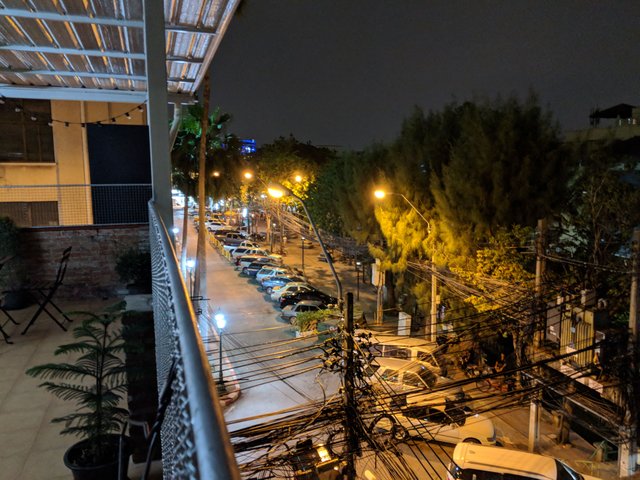 Top view from quiet hostel in Bangkok.
'Did you already stop your travels?' That's what many asked. The simple answer: it's starting just now. :D
"Hast du deine Reise schon beendet?" Das haben mich einige gefragt. Die einfache Antwort: es geht erst jetzt los. :D
Saying Goodbye
Spending about 2 months back in Austria I could manage pretty much all my stuff. I got to visit my relatives and a lot of friends. These were the busiest days in my life without a full-time job. Phew. The last days I spent with my brother in vienna where his girlfriend prepared a great goodbye-dinner for me.
"Ungefähr 2 Monate war ich jetzt nochmal in Österreich und konnte so ziemlich alles erledigen. Ich traf nochmal meine Verwandten und eine Menge Freunde. Das waren so zirka die geschäftigsten Tage meines Lebens ohne Vollzeitjob. Puh. Die letzten Tage verbrachte ich bei meinem Bruder in Wien, wo seine Freundin ein geniales Abschiedsessen auftischte.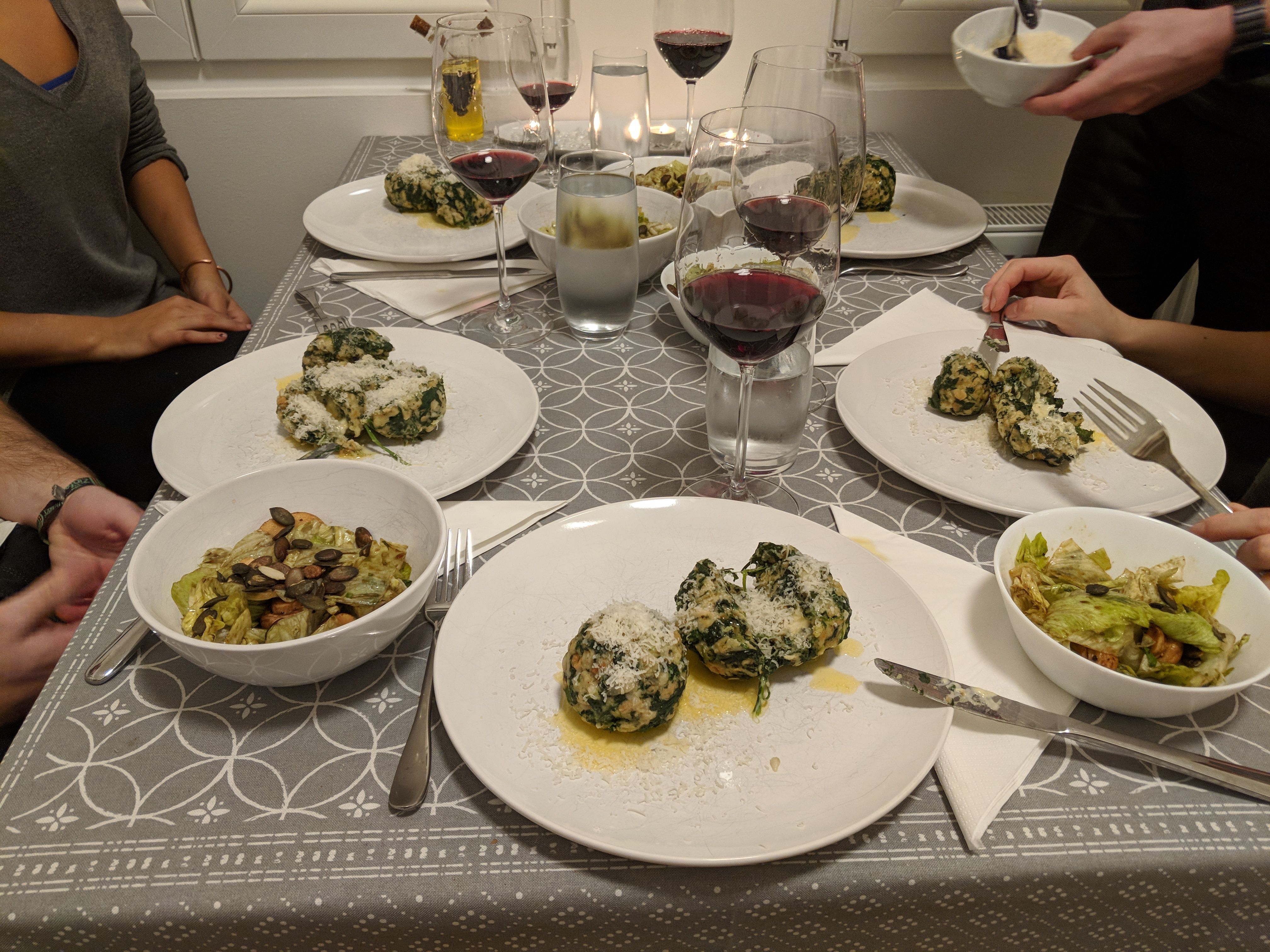 YES! Those are Tiroler Spinat-Käseknödel. <3
Off To Bangkok
(For whatever reason formatting got f_cked up. Forced to format differently for now.)
What do you mean by starting now? Weren't you in Bali a few weeks ago?' Yeah, that's right. This was more of a holiday to clear my mind. Now my travels with an open end and without strings to austria begin.
(Ich weiß noch nicht warum, aber plötzlich nimmt er die Formatierung nicht mehr. Gezwungenermaßen wieder so.)
"Wie wo was du startest jetzt? Warst ja gerade vor ein paar Wochen auf Bali." Ja, das ist richtig. Das war mehr ein Urlaub, um meinen Kopf frei zu bekommen. Nun beginnt meine Reise mit offenem Ende und ohne Verpflichtungen in Österreich.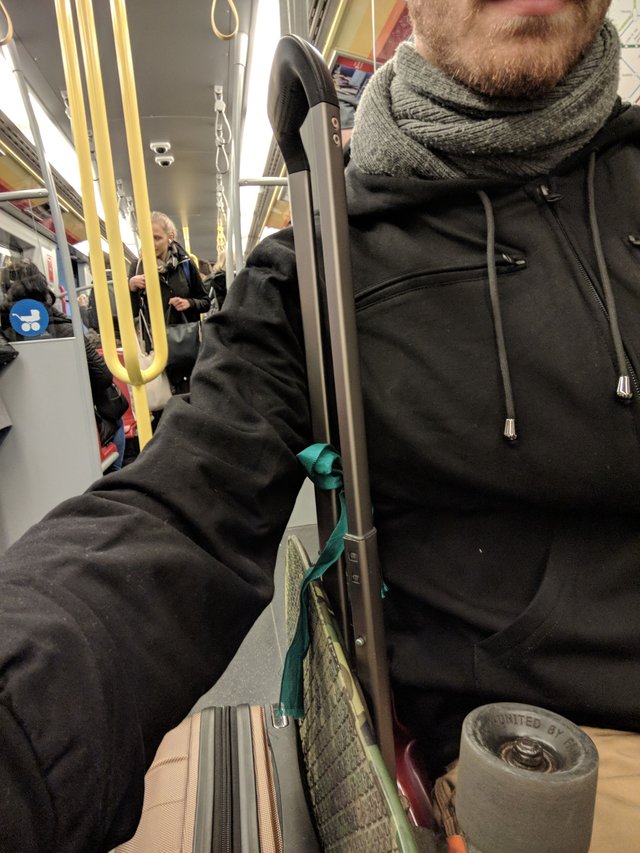 Vienna subway life.
Following my travels an old friend named Flo decided to come with me for at least a few months.
A friend of ours back in Graz said it'd be a good start for a Southeast Asia trip to simply fly right into the madness: Bangkok.
So we met at Vienna airport and made our way to Bangkok.
Ein Kindheitsfreund namens Flo verfolgte meinen Baliurlaub und hat kurzerhand entschlossen, mich ein paar Monate zu begleiten.
In Graz sagte uns ein Freund noch, es wäre ein guter Start für einen Südostasien Trip, wenn wir direkt in den größten Wahnsinn reinstarten: Bangkok.
Also haben wir uns am Flughafen Wien getroffen und sind ab nach Bangkok.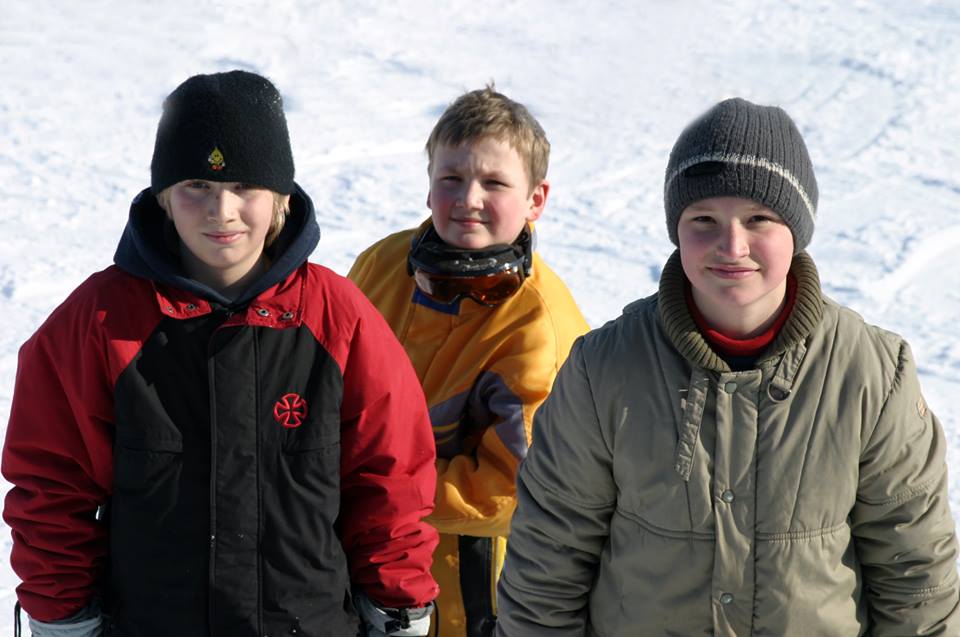 That's Flo in the middle. Me on the left and Domi on the right who sadly stays in Austira for now.
After going through immigration in Bangkok airport we took a taxi: you wait in queue to get a ticket for your public taxi. Works surprisingly well. Until it comes to communicating with your driver…
He was kind and all of that but he really didn't understand where we'd need to go. I wanted to show him on my phone but he couldn't read it 'Old man. bad eyes' he laughingly said. He pulled out his phone; settings to 200% zoom. Oh boy, HOW can he drive a taxi?! Chill, it's gonna work out. After he called the hostel and asked for directions we were good to go.
On our way he taught me some Thai words but hell… his english was so bad, I had a hard time understanding what he was trying to teach me, haha.
We arrived at the hostel in the night. Now give me a second or two to cope with that jet lag.
Am Flughafen Bangkok angekommen nehmen wir uns ein Taxi: man wartet in einer Schlange, um sich ein Ticket für ein öffentliches Taxi zu ziehen. Das funktioniert ziemlich gut. Bis man dann mit dem Taxler kommuniziert…
Er war wirklich nett, nur verstand er leider nicht, wo wir hin wollen. Ich zeige ihm mein Handy, aber er sieht's am Google Maps nicht, geschweige denn kann er den Straßennamen lesen. "Alter Mann, schlechte Augen" sagt er lachend.
Er zieht sein Handy raus, das auf 200 % zoom eingestellt ist. Heilige! Wie kann der bitte Taxifahren?! Relax, wird schon hinhauen. Nachdem er das Hostel angerufen und nach dem Weg gefragt hat, fahren wir los.
Am Weg bringt er mir auf Nachfrage ein paar Thai Wörter bei, aber ich sag's euch… Sein Englisch war so schlecht, ich konnte kaum verstehen, was er mir überhaupt beibringen mag, haha.

In der Nacht kommen wir beim Hostel an und sind hundemüde. Gebt mir mal nen Moment, um mit dem Jetlag klarzukommen.
---
Hope you had a good read! Always happy about feedback.
Hoffe, du hattest Spaß beim Lesen! Bin immer offen für konstruktive Kritik.
More pictures on instagram: https://www.instagram.com/yourmateyo ☺
You find every other blog post in chronological order right here:
All the best,
yourmate