Merry Christmas, my fellow Steemians!
First things first: I got to visit my granny for christmas and she is super happy!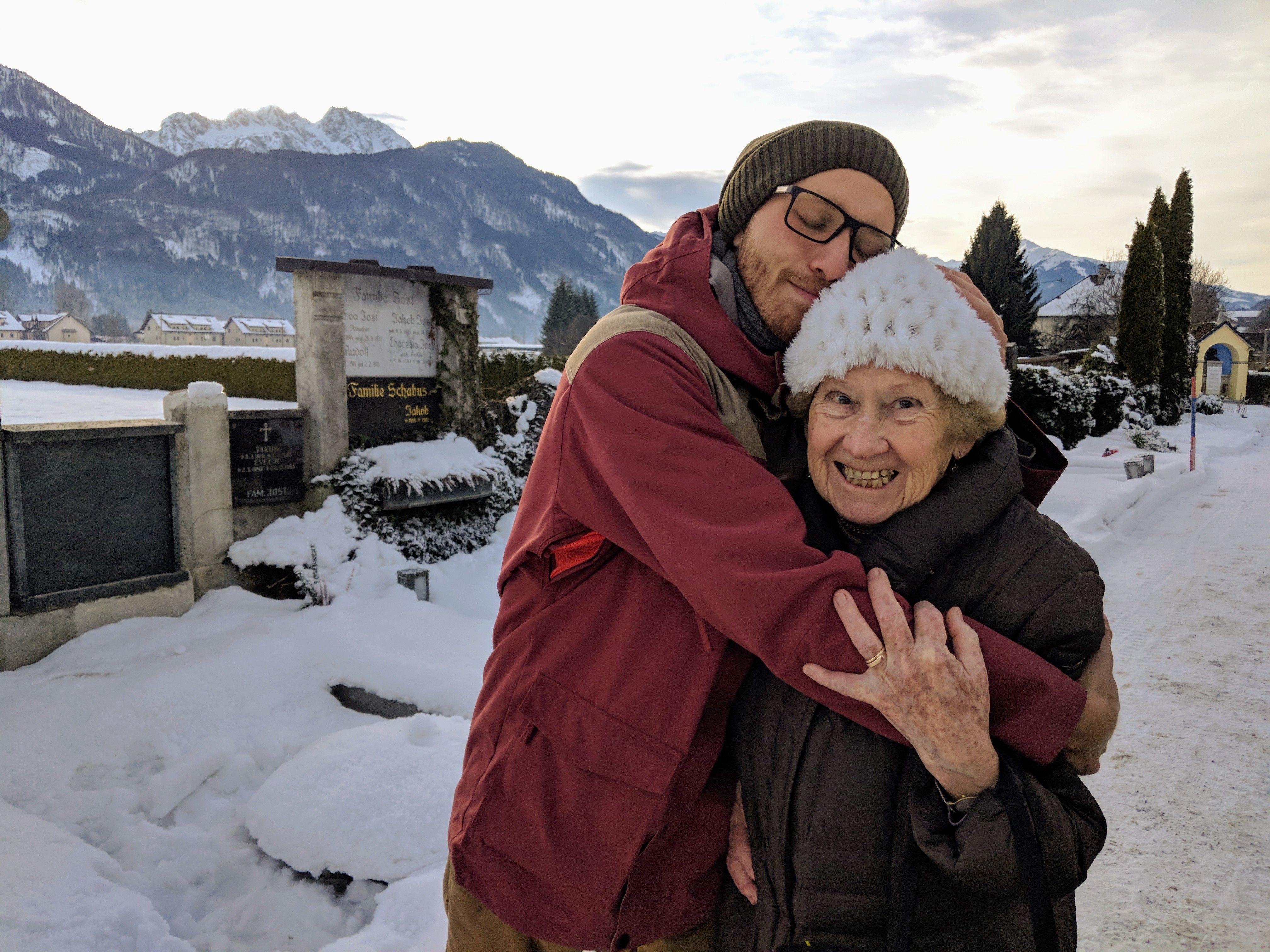 Picture of my grandmother and me visiting my grandpa at the cemetery.
After Mt. Agung decided to stop me from visiting her on her birthday I can finally make up for it and spend christmas time with her! My brother and me will be with her for the entire next week. Our presence is the biggest gift we can give her. Remember to give back love to the one's that took care of that clumsy child you once were! ☺
Still I gotta take the chance and hit the slope with my snowboard while I'm here! 110 km of snowy fun – one of the biggest ski areas of austria! Woohooo! :D
Travel Blog Bali
"Now... What the heck is up? Aren't you on Bali? Where are the posts?!"
Yeah, bear with me! :D
As you know my blog is not up-to-the-minute - right now it's somewhere in the last week of november. You may be happy for the delay because it means I had like the single most amazing times of my life after my last blog entry!
I went five-star surfing and hit the reef, I skitched a scooter with a longboard, I slept in the freaking Marina Bay Sands Hotel in Singapore and was nearly robbed by trickster in rome. You're in for some pretty cool reads in the near future I tell you!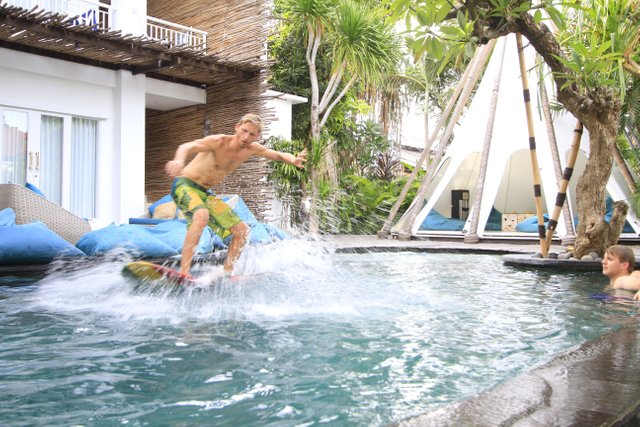 Poolside at Kima Surf - The Green Room
Christmas Times
For now I'm going to spend some time with my nana before I leave again for the world!
I wish you all merry, merry christmas! Put down that phone and spend some time with your dearest. Spread love and be forgiving! <3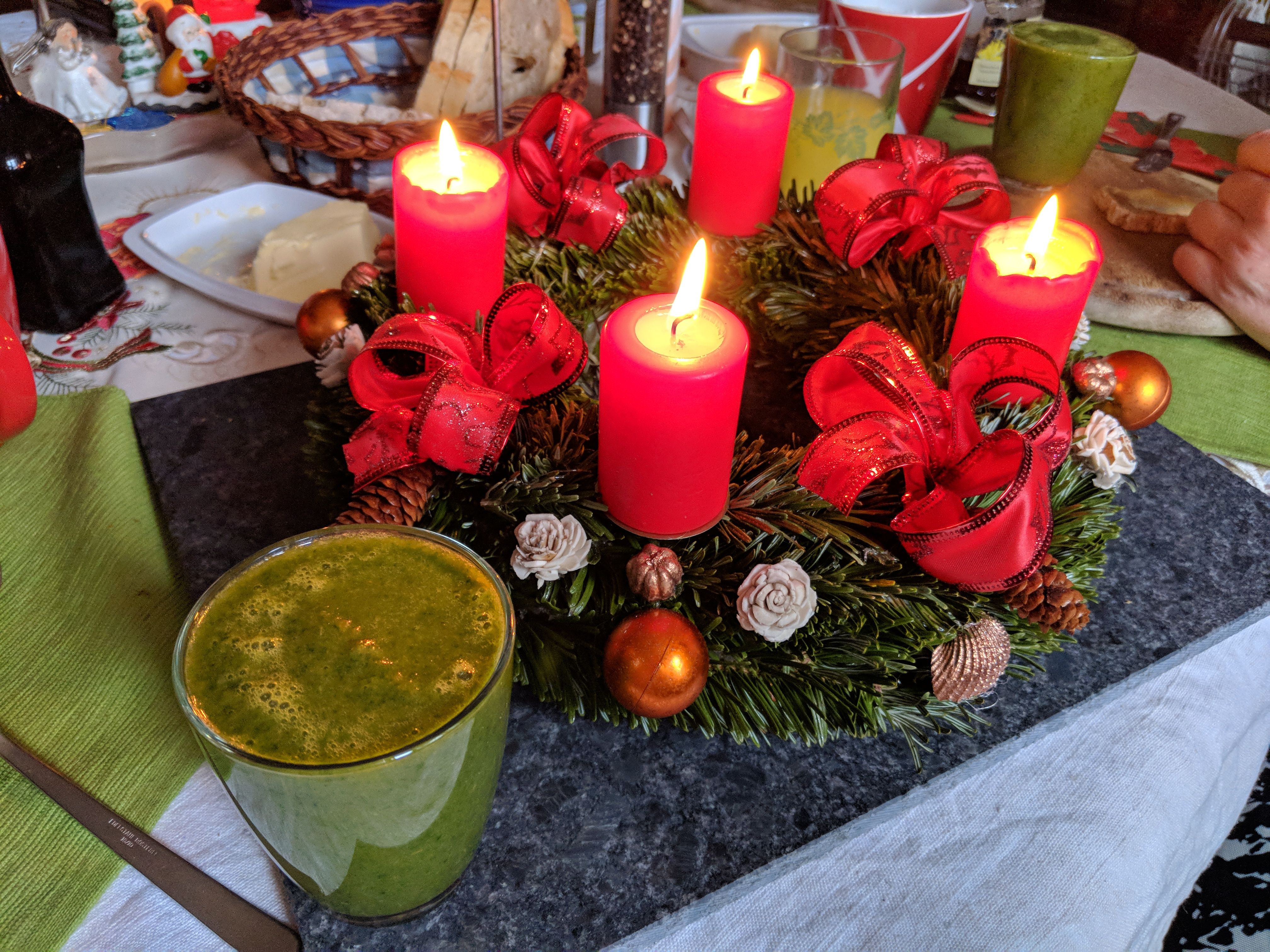 Traditional "Adventkranz" (advent wreath) at @martinamartini 's place which I call home. My dad makes us green smoothies and the most amazing breakfast in the morning! Oh yeah, @martinamartini is my mom as one might guess.
Love you mom. :*
All the best and happy holidays,
yourmate