All I Want Is A Billion Dollars, A Rock-Solid Six Pack, And To Smash A Different Hard-Bodied Fitness Model Every Night - Is That Too Much To Ask?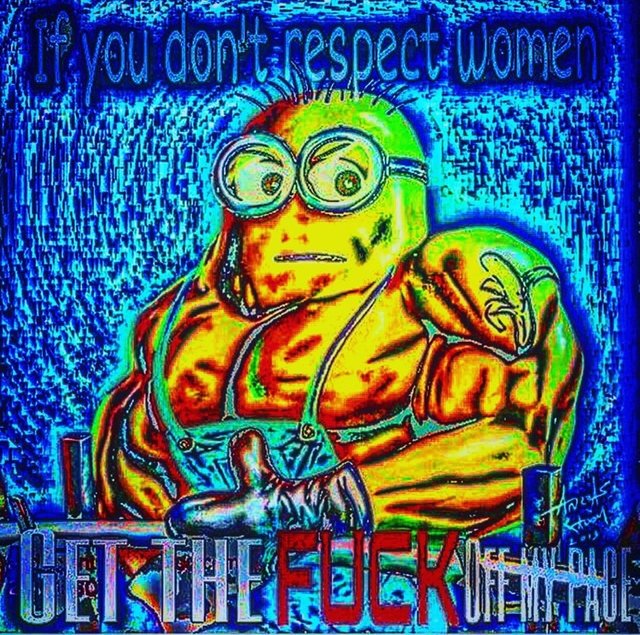 Get laid, get paid and get in shape.
Those three things right there are what's important to all men. Self included (although not necessarily in that order).
Getting laid is definitely at the bottom of that list. I find it's just not worth the time and effort required to woo girls when I could be spending that time working on my projects.
Also I'm too scared to approach girls in public. But that's too painful to think about, so let's just take my previous excuse at face value.
I have a self-made friend worth mega bucks who also happens to be married with two kids. I remember him telling me that his success skyrocketed when he got married.
Not because his wife is a supportive person or awesome partner - but because he didn't have to spend any more of his mental energy worrying about the next time he'd be getting some action.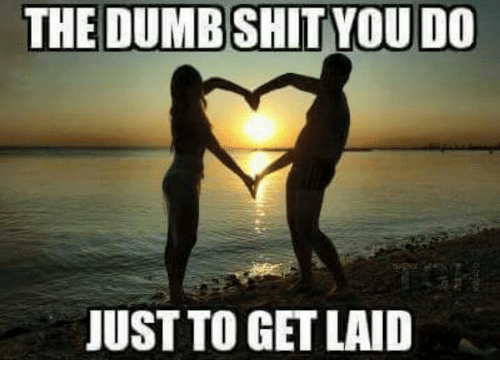 Why masturbation is illegal
That said, his wife is a pretty cool chick, but I'm pretty sure you could swap her out with a cooking/cleaning sex-bot that was programmed to have intellectual conversations and the effect would be similar.
No offense if you're reading this. That's just how we're programmed.
Anyway, how did I get on this topic? Oh right, getting laid.
For now, it's enough for me to just spend a few hours a day at the beach working on my tan. I can look at all the girlies I want and file those memories away in my mental motivation folder.
It's almost like I don't feel quite ready to present myself to the opposite sex. I don't have enough money and I'm not in good enough shape, so I don't feel confident enough to just walk up to hotties and start spitting game.
Now, if I actually take a moment to think about that, I know it's total bullshit. It's literally the same structure as the excuses I hear from other people as to why they're not ready to start their business, or make a website, or start vlogging or whatever.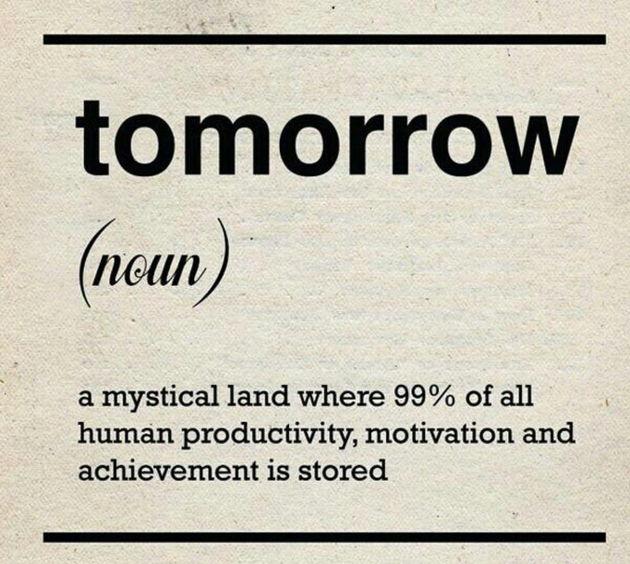 Put the "pro" in procrastinate
"Oh I'm not ready yet, I need to do X first."
Any time I hear this, I always jump on people and give them a hard time. "You're ready, trust me. Just go ahead and get started. You'll be terrible in the beginning, but a few months from now you'll be glad you started today."
If I was smart, I would apply this logic to my own life. I would say I've got the other areas pretty much handled (or at least well on their way), but if I told you when the last time I had sex was... ugh.
For a young, good looking and smooth talking hair straightener salesman like myself, it's practically a crime to go this long without sharing my awesome personality with the opposite sex.
Jokes aside, the next thought that pops into my head is this: "Okay, let's say things go well and she's into me, what am I going to do? Bring her back to my hostel and have sex with her in my 8 bed dorm room?"
Obviously not. I mean, if it was a real baller then I'd find some sort of solution around that, like a hotel room for a night or something.
I can practically hear my mom asking, "What about just having a drink and getting to know them?"
LOL.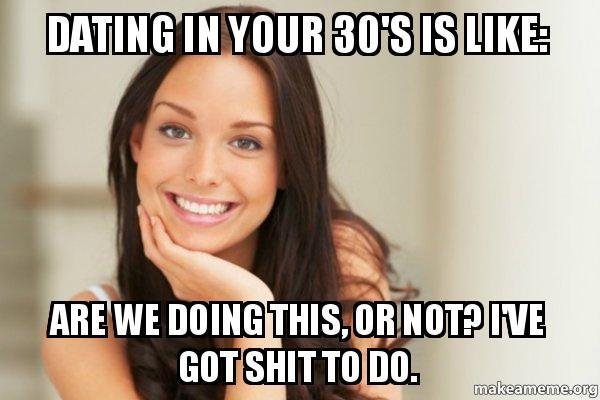 Why girls ask, "do you have roommates?"
Anyway, this logistical issue is my main sticking point. And honestly, I could ditch the hostel and just get myself a private room. I looked into it and it's actually less expensive than what I'm paying now.
But I like hostels.I like meeting five new people a day. I like the fact that I don't have to put any effort whatsoever into socializing. I like that if I want to make friends, I can go to the common room. If I want peace and quiet, I can just go to my room and put my headphones in.
Since I came to Patong two weeks ago, I've already made a few good friends and am actually staying in touch with them on Instagram. Why would I move to a private room? Just to have sex with some random Russian girls?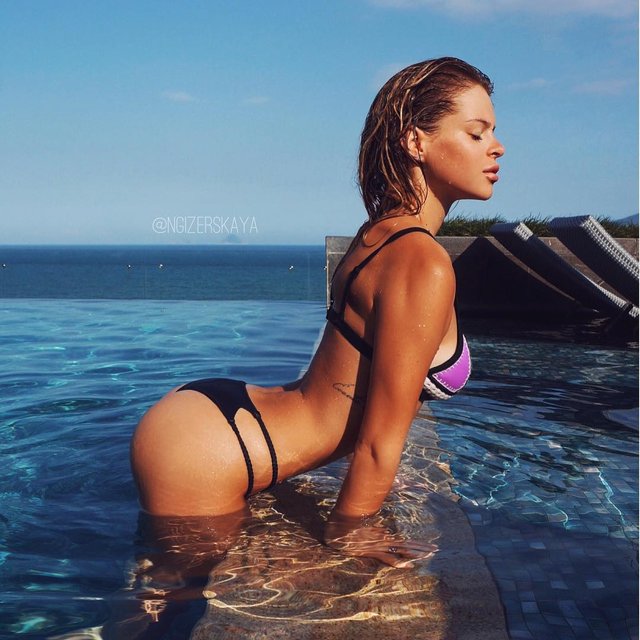 Russian model Anastasia something - peep her at @ngizerskaya
Dat booty tho...
Okay, anyway... what does this have to do with having a billion dollars?
Nothing really. I don't actually need a billion, although it would be cool to have my own yacht and shit.
You know it's funny, I was at dinner with a new hostel-friend the other day and we were talking about money. I was doing my usual spiel about how money is important and he asked me, "Okay, so let's say you make all this money. What then?"
I actually had to think about that for a second. "Um, well, I dunno... that's a good question."
He goes, "See that's the thing. My godmother invested into IBM like 30 years ago. When she died, she left all of her kids like a million dollars. I'm just her godson and she left me $75k."
"Damn. I see what you're saying." I wondered aloud, "What would I do with seventy five thousand dollars..."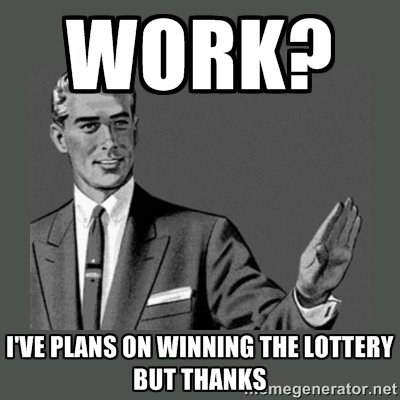 Food you cook yourself tastes the best
If you put the money in my account and I absolutely HAD to spend it on something (as opposed to just living on it indefinitely), I have no idea how I would spend it.
It's like the trope about lottery winners going broke after hitting the jackpot - they don't have the right mentality for earning and keeping a vast fortune.
I have ideas, for sure. Like creating a cryptocurrency exchange that's also a social network where people can share their investment strategies. I haven't done any research into how much that would cost to create but I assume I could get it done for $75k, probably even a lot less.
To be honest, I don't really want to do that. I mean it would be cool if it fell in my lap, but the whole reason I came to Thailand was so that I wouldn't get stuck in an office somewhere - even if it was MY office.
I want the freedom to work horizontally. To spend as much time in a place as I want before I get sick of it and move someplace else.
I also don't want to spend too much time working on any one project, which is why I am overloading my plate with tons of stuff. If I get sick of working on Instagram after a few hours, I can just pump out a few crypto articles.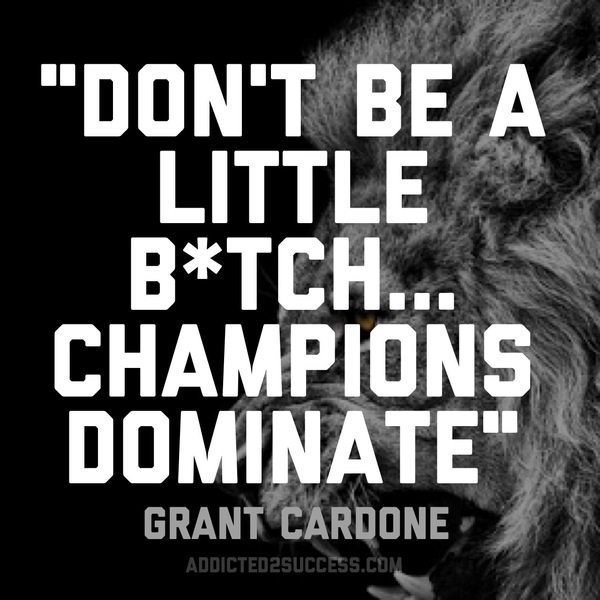 It's ya boy GC
Grant Cardone touches on this point in one of his books. He says that any time he asks people to set a financial goal for themselves, they always come up with the same answer: a million dollars.
There's nothing special about a million dollars. In fact, a million dollars doesn't get you as far as it used to. Billion is the new million.
But for middle class people who dream of a better life, a million bucks is their first major milestone. Do you really need that much money though?
I think what people are REALLY worried about is being forced to spend their precious time doing things they hate. They think that having a bank account with 7 figures will enable them to spend their time however they want.
Is that true? I can't say. Never had that much money.
But I do know that I have way, way less money in my account and I am living pretty much how I want to. Sure, it would be nice if I had an apartment, a nicer laptop and a membership at a local Muay Thai gym. Maybe some new clothes. A couple pricey IG growth tools I have my eye on...
For now though, I'm pretty content with my lifestyle. I get to build my brand from the comfort of Patong. I'm a ten minute walk from debauchery and nightlife and a fifteen minute walk from the beach. The weather is nice here all year round.
What more do you need?
What about you? Are you a billionaire with a hot single daughter who likes guys with lots of hair straightener-selling experience?
Go ahead and tell me in a comment below!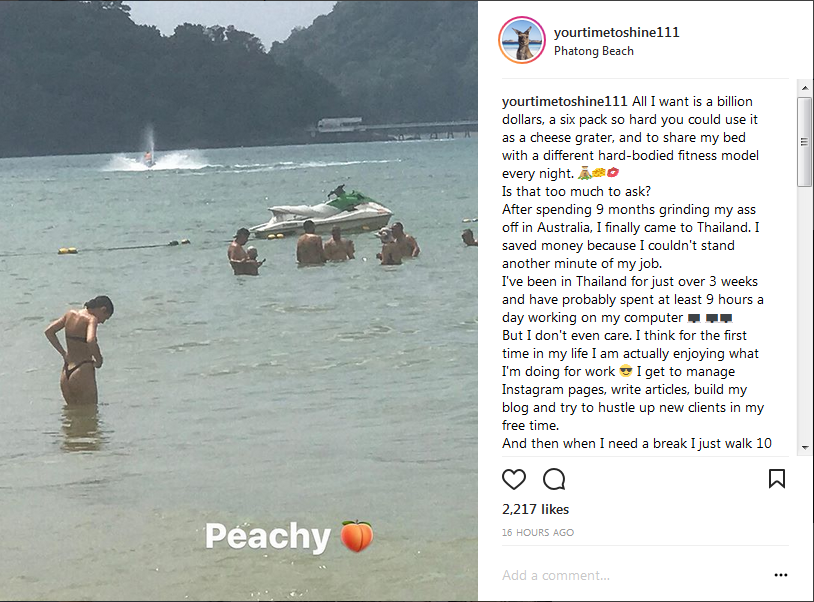 Check out some of my other posts here:
Follow, resteem and smash dat mf like button...