Why Creative Work Is Its Own Reward And How To Get Better At The Things You Hate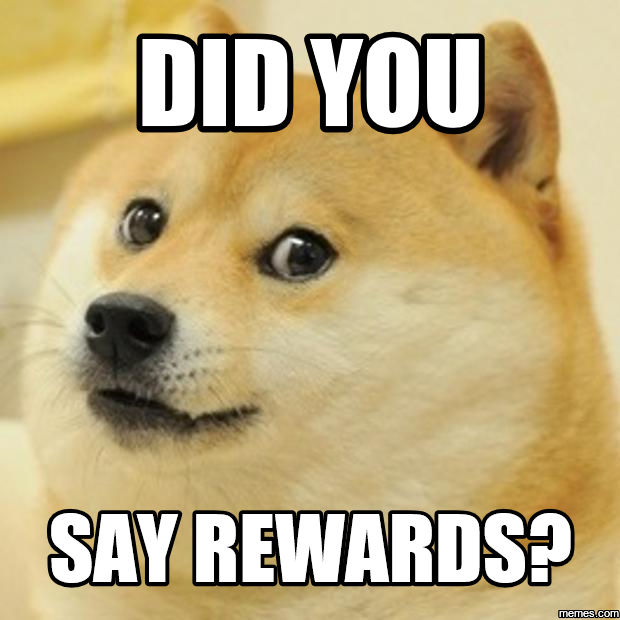 The hardest part about working on something is wondering to yourself, "When is this going to pay off?"
But the truth is that the work is its own reward.
For one thing, creating content is like making art. In my experience, I am always happy after I create a piece of content. Whether it's an article, blog post, journal entry, meme... whatever. I like looking back on them and being like, "yeah, I made that."
Shit, I even vlogged for 30 days. Fucking found myself editing videos for 6 hours a day.
And yeah, it never went anywhere. I'm not a famous vlogger by any means, but it was good experience. I learned a ton of shit that I might use later on. Like maybe I want to make videos on Dtube, or Instagram - now I know how.
I think the important thing is to just continue working on something all the time, no matter what.
I mentioned this in the thing I wrote yesterday, but I am working on SOMETHING all the time.
Yesterday I made a website, wrote a Steemit article, managed my Instagram pages and emailed 40 businesses trying to get new clients.
Oh, I also worked out, went to the beach, took about 100 pictures, posted to my IG story and Snapchat about 20 times each...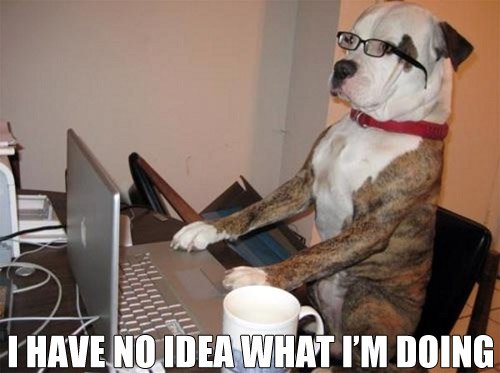 Do I have any idea what the fuck I'm doing? Not really.
But the more I work, the more things are starting to come together. I get an idea of what works and what doesn't work. You trim the fat and cultivate the... beef?
Take Steemit for example. My first 50 posts got like zero upvotes and comments. But I kept working on them.
I started spending a little money on upvotes and resteems, and now the engagement is way up. If I didn't keep my effort level high, I never would have figured that out.
Instagram is another great example. I'm growing my personal page now and the first couple of posts I made were garbage.
The most recent posts I made are also garbage, but they're not quite as garbage as the first few. They've gotten better after only a few days. Imagine what it'll be like in a month, 3 months, a year...
The trick is to find SOME way to keep your effort level up during the moments where you would rather just do something else. That's the million dollar question - how do I trick myself into doing things I don't particularly want to do?
Grant Cardone has some good advice on this: basically you need to understand the fact that the amount of work required to get what you want is going to be 10x what you think actually needs to get done.
Wrote an article? Great, write 10 more.
Posted to Instagram? Great, post 10 more times.
Emailed a potential client? Great, email 10 more.
Once you resign yourself to the fact that whatever you choose to do is going to consume your entire life, doing the actual work doesn't seem so bad anymore. You just roll up your sleeves and get started.
Grant Cardone has another great book which was a follow up to his 10x Rule book called, "Be Obsessed Or Be Average."
The title is pretty self-explanatory, but the crux of the book basically says that there are two types of people in the world: the Elon Musk's and the... well, nobody knows the other people's names because they're just average.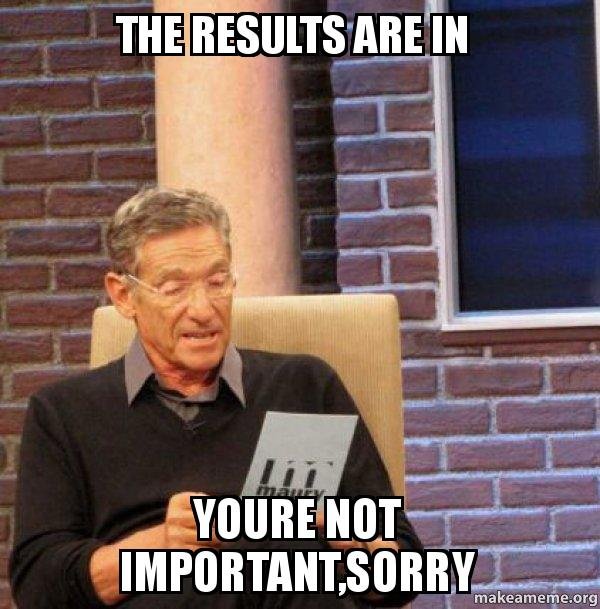 The book is wonderful and well worth the purchase. I can't possibly go over everything in there that I loved, but here are a few points:
If you're obsessed, people will try and drag you down by saying that you're working too hard, that you don't have balance in your life, etc.
Family and friends are some of the worst balloon poppers you'll find because your closeness to them implies that they have your best interests at heart
People will say you're crazy
Being obsessed with something is good and should be encouraged. If everyone was obsessed with their work, the world would be an incredible place - imagine if Elon Musk was more common
Obsession can be healthy, but has a bad connotation because of drugs/sex/other vices
Cardone was addicted to drugs and says he transferred his obsession from unhealthy behaviors to healthy ones
I don't remember the rest off the top of my head, but those are some good starting points.
Am I obsessed? Yeah, I guess you could say that. Nothing right now is more important to me than my goals.
Get as many clients as it takes to be making $10k/month
Get into such good shape that people stare at me when I walk by like, "Damn."
Get a tan
Get famous on Instagram for being a digital nomad/travel blogger/motivational speaker (still haven't decided exactly on my niche lol)
As you can imagine, this is quite the list of things I want to do. And it's not easy.
You think I like looking like a douchebag in public with my selfie stick all day? Taking pictures of myself and other people, talking to the camera... Jesus. I hate that shit.
But I know that in a year from now when I get spotted on the street and people are like, "Hey, I know you from Instagram!" And brands are contacting me and being like, "We'll pay you $10k to come to this party in Ibiza and post it on your IG."
THAT right there makes it worth it. Sure, it won't happen tomorrow. But I have enough money to work on it for a year.
And let's say worst case scenario I work on it this entire time and it DOESN'T happen? Maybe I wouldn't hit my exact goal, but I would get close.
What do they say?
"Aim for the stars and you'll hit the moon." -Abraham Lincoln
I could give a fuck about girls, partying, drinking, riding elephants or whatever the fuck people come to Thailand to do.
I'm trying to make some fucking money so in the future I can stay in 5 star hotels and get paid to take selfies, manage IG pages and run social media accounts for businesses.
See you on the moon.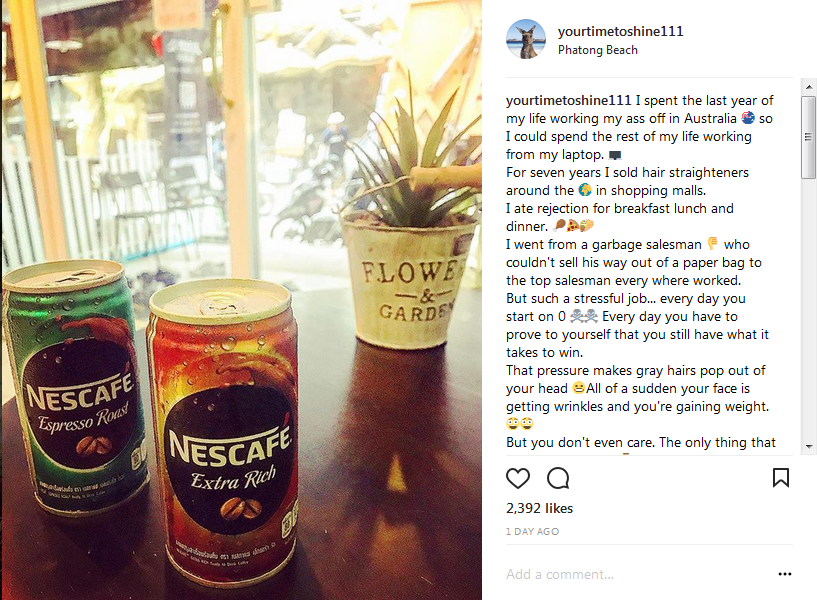 Check out some of my other posts here:
Follow, resteem and smash dat mf like button...