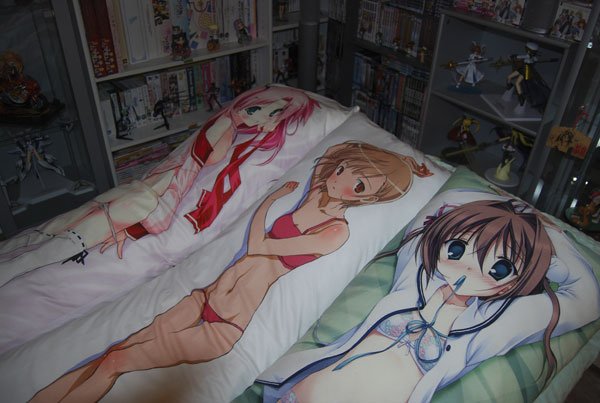 Waifu pillows. If you don't know what it is...I'm not gonna tell you. Just Google it.
The largest bank in Japan, MUFG, has plans in the works to launch their own version of Coinbase by Q2 2018.
Reports also indicate that they are working on their own virtual currency to trade on their own exchange.
According to unconfirmed sources, the bank's board thinks that controlling the point of exchange between buyers and sellers of digital currency will reduce the volatility in price fluctuations that crypto is famous for.
All of this is because of a major push by the FSA to support and integrate Bitcoin and cryptocurrency payments into Japanese society.
The bank is also planning to implement segregated accounts. Normally used in Forex trading, these accounts help to add an extra layer of security.
Segregated accounts are used to protect customer investments, and to keep a broker from using client funds in the course of their ordinary business. It prevents Forex brokers from using client funds for expenses, obligations, or for their own risk.
This comes after a move earlier in the year to make bitcoin a legal tender, requiring all crypto exchanges to register with it.
Despite the fact that Mt Gox was based out of Tokyo, Japan still seems to have strong support for the technology behind bitcoin. The increasing adoption of virtual currency alongside rising regulation still signal that Japan fully supports blockchain technology.
Out of all of the Asian countries, Japan has the most relaxed attitude about crypto. China recently ordered several exchanges to close. And the recent crackdown by the South Korean government on cryptocurrency exchanges (and the ensuing insider trading scandal) also set Japan head and shoulders above its neighbors.
As of January 2018, there are currently only 10 exchanges where you can buy crypto in Japan.
It's also been reported in the news that the e-commerce giant DMM group has launched a cryptocurrency exchange featuring only seven coins. Interestingly enough, despite my research, I couldn't find one single link for the exchange platform nor could I even find the name of it, despite it launching on January 12.
So what do you think about cryptocurrency trading in Japan? Do you think those crazy Japanese people are onto something? I mean, they did invent the CD player like 10 years before we got it in America. Give me your opinion in a comment below!