100 DAYS OF STEEM : Day 83 - Wednesday Challenge - 'This Is Me' Introductory Post for The Diary Game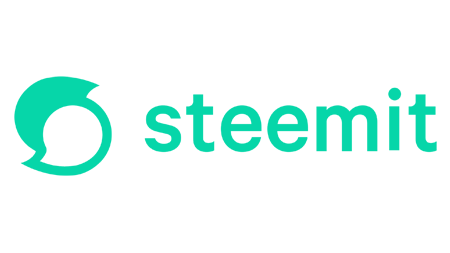 We hope everyone was happy with the announcement yesterday of season 2 of The Diary Game.
By the end of the current Dairy Game we will likely have over 300 people participating. For season 2 will 1000 be achievable? That really would be something cool for Steem!
Today's challenge is a little bit of preparation for season 2.
---
Today's Challenge : A This Is Me Page for The Diary Game


It is always helpful when reading a diary post to know something about the author.
That puts the post more in context.
As a starting point is obviously useful to know where in the world the writer is. Something about their family and work situation helps as well - are they married, single, old, young, with or without children, working, studying.
This all makes the diary posts more valuable.
The diarist will have possibly given much of that information already but it will likely be scattered across a number of different posts, so if you haven't followed them from the beginning it will be difficult to pick up.
Our challenge today therefore is for people taking part in The Diary Game to write a 'This Is Me' introduction post to tell their diary readers about them.
Everyone is free to give as little or as much detail as they want to. There is no obligation whatsoever to give any more information than they feel comfortable revealing on a public blockchain.
As a bare minimum we will ask that people are willing to say what country they are in to participate in The Diary Game.
Other information that could be included in the 'This Is Me' post might include…
the town, city, state or region where you live
your age, or approximate age
your family situation - married, single, children etc
your work situation - working, not working, looking for work, studying, retired etc
any trade or profession you have
any particular hobbies or pastimes.
And maybe even a photograph of you.
Once you have this introduction post we would suggest you include it as a permanent link on the bottom of all your diary posts. Then anyone finding your diary posts for the first time can quickly find out a bit more about you.
We will stress again that making this introductory 'This Is Me' post is purely voluntary and is not a requirement of entering The Diary Game'.
---
This challenge is only open to people participating in The Diary Game. But anyone is still welcome to join the game.
The posts can be in any language.
Just put a link to your post in the comments below to enter, and remember to tag your post with #the100daysofsteem and #thediarygame.
This challenge will run until next Tuesday, June 30th.
During the week we will be reading all the posts and rewarding as many as possible with upvotes from the 3 million SP @steemcurator01 account.
---
Last Week's Top Picks


It was most interesting to read your posts on the theme 'Why Now Is The Best Time Ever To Join Steem'. There were many great posts, but these are a few we particularly liked...
---
We hope you enjoy today's challenge.
And we hope you are all looking forward to Season 2 of The Diary Game.
Thank you
The Steemit Team
---
---
Notes from the Community...


Open Market - Decentralized Market Place for Steem


Witness developer @steem-supporter is launching Open Market, a decentralized marketplace for Steem...
---
SPUD4STEEM on July 1st


@xpilar has posted a promo video to remind people about the #SPUD4STEEM Steem Power Up Day event on July 1st...
---
---
The rewards from this post go to support the work of @littledisciples in Venezuela and @thegreens in Cameroon.
Check out the Steem Charity Day post for more details.
---
---