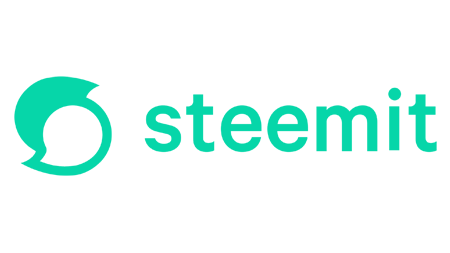 Another week, another round up.
We are now on Day 38 of the 100 Days of Steem project and still going strong.
It is great to see more and more members of the community rolling their sleeves up and coming forward to take on roles to help build a bigger and better Steem.
We now have Community Curators, Steem Greeters, Social Promoters and Community Leaders. There is more to be announced on this over the coming days and week.
In the meantime we would like to say 'Thank You' to all those who have stepped forward to help so far.
---
Abuse on Steem


Our biggest post of the past week focused on the very difficult subject of Abuse on Steem…
As expected this is a topic that drew a lot of discussion and debate. So far there have been over 200 comments on the post.
There does not appear to be any strong consensus on either what is or isn't abuse on Steem, nor how to tackle abuse as however it might be defined.
We have been digesting all the opinions on the post and are still formulating a response and a plan.
In the meantime we would encourage everyone, especially the witnesses, to get along to today's Steem Witness Forum that will be focusing on this topic…
---
Community Curators


The first group of Community Curators are now into their second week and doing a great job of curating to as many as possible in their communities.
Several of them have posted weekly reports so the community can see how they are operating...
Hopefully @wherein and @remlaps will get a chance to post similar reports as well.
---
For anyone interested in becoming a Community Curator the applications are now open for the June round…
There will again be seven Community Curator accounts available - two with 500K SP and five with 200K SP.
So far we have received June applications from @alikoc07, @beautychicks, @ciska, @clixmoney, @dilimunanzar, @elgranpoeta, @greece-lover, @nextgen622, @project.hope, @sportsncoffee and @yehey. If you have applied this month and are not on this list do comment below.
Everyone is welcome to apply including those who applied in the first round - both the successful and unsuccessful applicants. Any of the current Community Curators who would like to be considered for a continuation next month must submit a new application, or resubmit their previous one.
---
Steem Greeters, Social Promoters and Community Leaders


We are happy to report that the first four Steem Greeters - @cmp2020, @cryptokannon, @kiwiscanfly and @mariita52 - have now received their first delegations, and are already busy helping newcomers to the platform.
There will be more developments on this shortly.
---
There was one great application from @marcosdk for the role of Social Promoter.
We are sure @marcosdk will do a great job helping to get Steem more visibility in other social media.
Marcos, if you can confirm acceptance of the role in a comment below, we will get the initial delegation to you promptly.
We are extending the deadline for the Social Promoter applications for another week if anyone is interested…
---
We are also now offering delegations for Community Leaders. Applications are open until May 14th for these…
---
Challenges


We also ran three more challenges during the week - and there is still time to enter all of them if you get in quick...
There will be another new challenge tomorrow.
---
---
It has been another busy week on the 100 Days of Steem project.
We've crossed the one-third point and there is still all to play for!
The week ahead will be as packed as ever with more challenges, more ideas and more ways you can play a part in helping build a big new Steem.
Keep following the 100 Days project and look out for more ways you can get involved.
Thank you,
The Steemit Team
---
---
Notes from the Community...


The Goodhabit Project


Developer @jacobyu is running the @goodhabit project to help people develop good habits like reading, exercising and learning a language...
---
Build the Earth in France


Founder of the new Build the Earth Community @cmp2020 has reported on a great example of the Minecraft project for a village in France...
---
---