100 DAYS OF STEEM : Day 30 - Steem Greeters & Social Promoters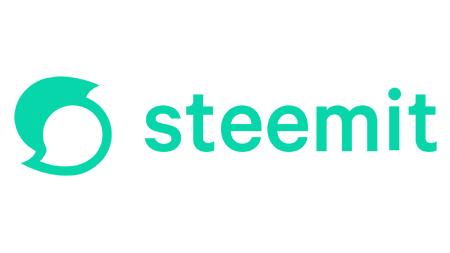 Thank you to everyone who applied to become a Steem Greeter.
We were delighted with the quality of the applicants.
The first four Steem Greeters have now been selected but we see this as only the first stage of something bigger.
In fact we are jumping ahead straight away by announcing the recruitment of four more people to become Social Promoters.
---
The Steem Greeters


There were some excellent applicants to become Steem Greeters to help newcomers to the platform in the new community that is currently being set up.
In this first phase we have selected just four Greeters, but we plan to add to this number shortly.
The people selected are…
---
Please would each of you confirm acceptance of the role in a comment below and then we will arrange for the delegation to be sent to your account.
The delegation will initially be 1000 SP, but the plan is for that to increase over time depending on performance in the role.
It is not compulsory but you are also invited to make weekly posts reporting on your work as a Steem Greeter and highlighting some of the most promising newcomers you have found. You will be rewarded with upvotes from @steemcurator01 on those posts.
---
We hope you will enjoy being Steem Greeters and we look forward to working with the four of you to help make Steem a more welcoming place for newcomers.
---
Social Promoters


Following the confirmation of the first four Steem Greeters we want to move straight on with the recruitment of four Social Promoters.
Since the recent changes we have not had the resources available to do any outward marketing of Steem. One obvious place to start promoting Steem is on social media.
We are therefore looking for four people who would like to help with promoting Steem on social media.
This will include telling the world about new developments on Steem, for example what is happening on the 100 Days of Steem project, and particularly sharing and promoting the best content from the platform.
The initial targets would be Twitter, Facebook, Instagram and LinkedIn, but we are happy to look at others like TicToc as well.
Candidates for the role of Social Promoter should already be active users of one or more of the main social platforms, ideally already with some decent amount of followers.
To encourage people to volunteer as Social Promoters we will be giving each person selected a direct delegation starting at 1000 SP.
The delegations will be direct to their account and will be ongoing as long as they continue in the role. It is expected the delegations will be increased according to performance in the role.
Social Promoters will also be encouraged to make weekly posts reporting on their social promotion activities. These posts will be upvoted by the @steemcurator01 account.
---
How to apply to become a Social Promoter


If you are interested in becoming a Social Promoter please make an application post giving details of…
your experience on Steem
what social platforms you actively use and how many followers you have
any languages you speak, and the level of fluency in each
what country and timezone you are in
any Steem communities you are actively involved in
why you would make a good Social Promoter.
Please put a link to your application post in the comments below.
In the first instance applications should be made in English, but we will be expanding this to other languages shortly.
We will be recruiting more Social Promoters each month, but for the first round applications should be posted by midnight UTC on Friday 8 May.
---
We are looking forward to working with the Social Promoters to help get the word about Steem to the outside world.
---
Thank you,
The Steemit Team
---
---
Notes from the Community...


The World of Animals Video Competition


Creator of The World of Animals video competition, @xpilar, has given details of how the winners will be selected - by the community!
There is a prize pot of 2000 STEEM to be won...
---
Harry Potter Community


@cmp2020 and @esouthern3 have launched 'Wizarding World' - a Steem community for all things Harry Potter...
---
Steem Power Up Day - SPUD4STEEM - Friday, May 1st


@kiwiscanfly has posted the preliminary results for a great first (revived) Steem Power Up Day...
Thank you to @kiwiscanfly for getting Steem Power Up Day up and running again. And thank you to all the sponsors of the event including @xpilar, @kiwi-crypto, @kiwiscanfly, @reflektor, @hingsten and @bippe.
---
---