100 DAYS OF STEEM : Day 33 - Tackling Abuse on Steem - Part I - What is Abuse?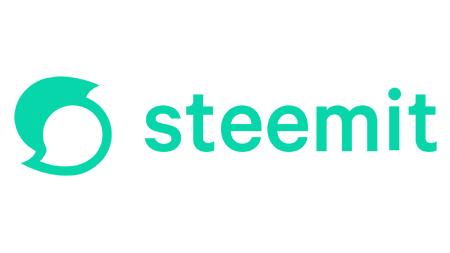 There has been an increasing amount of discussion recently about how 'abuse' should be tackled on Steem.
It is an issue that we are of well aware of, and keen to resolve.
But, it an issue of much complexity, significant controversy, and less than universal consensus.
There are two main parts to the problem, what is abuse and how should it be dealt with.
---
What is Abuse?


More or less since Steem began there has been considerable difference of opinion as to what is acceptable and what is not acceptable behavior on the blockchain.
The often cited mantra 'code is law' suggests that if some action is permitted by the coding of the blockchain then it should be deemed acceptable.
For example, the code of the blockchain does not prevent anyone from posting 10 times a day, and self-voting on those ten posts.
But does the 'community' consider that acceptable?
If posting and self-voting 10 times a day is not considered acceptable, then is doing so five times a day okay? Or three times?
If the Steem code cannot determine what is or isn't acceptable, then how can what is or what isn't considered abuse be decided.
Beyond code we must turn to community.
But how can the Community decide on definitions of abuse?
By discussion to reach consensus? What mechanism should we use for that?
Or by voting? Should that be one account, one vote? Or should it be stake-weighted? He or she with the biggest Steem Power makes the rules? Will everyone, or indeed anyone, be happy with that?
---
To give the discussion more focus we can bring it to our more particular circumstances of where we are now.
Here are some of the categories of behavior put forward as abuse that needs to be 'dealt with'...
Who should make the determination on which of these are abuse and which are not?
And if a rule-set for each of these can be decided how do we ensure those rules are applied equally to all users - particularly between those that have remained just on Steem, those that have moved to Hive and those that are happy to use both chains?
Who will be the judge and jury?
There have been suggestions that it should be the witnesses.
But they were not 'elected' for this purpose, although an argument can be put forward that they are the 'protectors of the blockchain' and therefore it is within their remit to deal with abuse.
For this approach to have full credence and acceptability it might be useful for all witnesses to make public statements on what they do and don't consider to be abuse so the community knows the views of all the witnesses they might vote for.
If the witnesses were to take on this role which witnesses should be included? The top 20, the top 50, the top 100… or all active witnesses? Who would decide on that?
If it is not to be witnesses who take on this role of determining what is abuse would an alternative be some sort of 'Community Council'? But we are then back to the issues of how would that Council be selected or elected?
For both options of witnesses or community council how is the risk of conflict of interest avoided?
Our Proposed Solution


Unless anyone has any other suggestions, there would appear to be only one other option - Steemit, Inc.
Traditionally, Steemit, Inc. has stayed out of these sort of debates as it was considered a community issue.
Stake would sort it out.
That appears unlikely to be the solution that the community now desires.
Therefore, in the spirit of the 100 Days of Steem project, we are putting forward a solution.
We, Steemit, Inc., can take on the role of judge of abuse cases - in conjunction with you the community as the jury.
Through the use of a Community Abuse Reporting account, cases can be presented and discussed through posts and comments to determine if some form of sanction should be applied to the offending account.
This is far from perfect, and we see it only as temporary until some more consensual solution can be designed and implemented
So our question to the community is whether Steemit, Inc. acting in this way, in consultation with the community, to determine cases of abuse would be acceptable?
Please let us know your views in the comments below.
---
How Should Abuse be Dealt With?


This is possibly the simpler of the two parts of the abuse issue.
We see three possible options for this but will leave discussion for Part II of this post to avoid the comments becoming too crowded and confused.
---
First off we are keen to see a substantial debate on 'What is Abuse' and our solution proposed above.
We hope you will join in.
---
Thank you,
The Steemit Team
---
---
Notes from the Community...


Play Happy with WhereIN


One of this month's Community Curators @wherein are using their 500K SP curation account to help run a couple of fun marketing initiatives to encourage newcomers and existing users alike - the WhereIN Checkin Challenge and the WhereIN Nova Project...
---
---
Build the Earth on Steem


@cmp2020 has started the Build the Earth Community on Steem for anyone interested in the Minecraft Build the Earth project begun by Minecraft YouTuber Pippen...
As a first contribution to this community @cmp2020 has built his local Westminster Presbyterian Church in Minecraft...
---
---