100 DAYS OF STEEM : Day 35 - Delegations for Community Leaders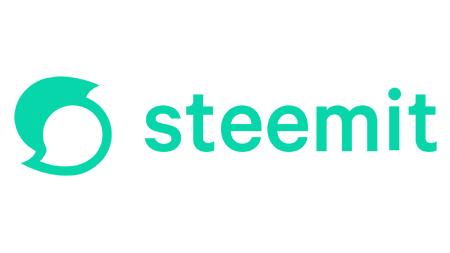 We now have seven Community Curators, four Steem Greeters just starting and soon some Social Promoters.
Thank you to everyone who has taken on these roles.
With members of the community stepping forward to get involved like this we really do feel that we are at the beginning of a whole new era for Steem.
Today we want to take one more step on this path with the launch of an initiative to recruit and reward active Community Leaders.
---
Community Leaders


The Communities feature of Steem is something we see as being at the centre of the future development of the platform.
Communities can add another level of richness and diversity to Steem as a social network platform.
Following on from the Communities Brainstorm on Day 17 we are currently working on a number of enhancements to the Communities feature set.
While the technology of the Communities feature is obviously important, it will in reality be the Community Leaders, and the people they gather round them, that will determine whether Communities are a success.
We therefore want to recognise this by rewarding the most successful Community Leaders with delegations like the Steem Greeters and Social Promoters.
These delegations will be direct to the Community Leader's account and will be ongoing as long as they are actively performing in the role.
The delegations will start at 1000 SP and will increase as they continue to build their Communities.
---
How to apply for a Community Leader delegation


These delegations are to reward the individual effort that goes into running a successful Steem Community.
We are looking to give the delegations to the people who are working hardest to build and promote the best Communities.
It is not just about numbers of members, but also activity, engagement and innovation.
We are primarily looking at people running communities around specific subjects, languages or geographic areas rather than curation reward oriented communities.
If you are interested in getting a Community Leader delegation please make an application post giving details of…
your experience on Steem
the Community you run, including what it covers, its history, and how it operates
ways you are promoting your Community and recruiting new members
any special activities in your Community
your future plans for the Community
the name and hive-123456 type address of the Community.
Please put a link to your application post in the comments below.
In the first instance we are looking specifically for people who set up the communities and act as the Admins, but this will be expanded later to include Mods.
Applications can be made in any language, but should include at least an English summary (Google Translate will be fine).
There is no specific quota for the number of these delegations to be given out, but applications for the first round of delegations should be submitted by Thursday, May 14th.
Community Leaders selected to receive delegations will be encouraged to make regular posts reporting on the progress of their communities. These posts will be rewarded with votes from the @steemcurator01 account.
Please note that while we are primarily looking for Community Leaders who are running communities using the inbuilt Steem community feature, we may consider applications from people running exceptional communities on Discord.
---
Social Promoters


There is still one more day to apply to become a Steem Social Promoter. This role will also earn direct delegations…
---
Community Curators


Applications for the June Community Curators are open until May 21st.
We are looking for people to run seven Community Curation accounts - two with 500K SP and five with 200K SP…
---
---
While we are very excited to see as wide a range of people as possible getting involved in helping build the new Steem, we are quite open to anyone who feels able to take on more than one of the various roles available.
This does therefore provide the opportunity to earn more than one delegation at the same time.
As a final point of clarification while we have nothing against people being actively involved in different platforms we are looking to give most reward to those focusing their efforts and their attention on Steem.
Thank you,
The Steemit Team
---
---
Notes from the Community...


Steem Witness Forum - Sunday May 10th


@greenhouseradio is organising another Steem Witness Forum on Sunday.
The main topic of the forum will be Abuse on the blockchain, picking up on the 100 Days post about this a few days ago.
We strongly encourage all witnesses to attend and participate in the forum...
---
The Knitrias Project - Week 1


The Knitrias Project run by @LeVeuf has posted its first week report. The project is now mentoring and guiding seven Steemians, and has space for three more people to join...
---
The World of Animals Video Competition


Organiser @xpilar has announced the winners of the first round of The World of Animals video competition...
---
The new @steemingcurators project is promoting the hashtag #steemexclusive originated by @whatsup...
---
---