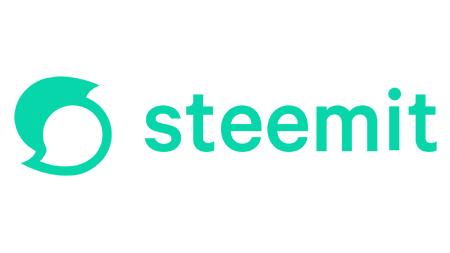 Thank you again for some great reads on last week's writing challenge on the theme 'The Street Where I Live'.
It was really interesting to get to know more about where you live. We have such a fantastically diverse global community here on Steem.
From this week we're changing the challenges round just a little bit - both in timing and content.
The challenges will be Mondays, Wednesdays and Fridays, and they will all be 'mixed media' - words and photographs together.
---
Today's Challenge


The theme for today's challenge is...
My Favorite Local Shop


Local shops are important, and now with the current pandemic that restricts movement for many, they are even more important.
Have you got a favorite local shop?
Your 'go-to' shop for some quick groceries. Or some quirky little gift shop where you can find unusual presents for your best friends. Or an old fashioned hardware store that always has screws in the right size and friendly advice on how to fix everything.
Tell us about the shop. What does it sell? Is it small, big, independent, family run or part of a big chain?
How long has it been running, what are the staff like? Is it expensive, well priced, or a great place for bargains?
How often do you shop there - every week for essential groceries, or just occasionally for special treats?
Please include photographs if you can - ideally your own, if not include sources and make sure they are copyright free.
If you can tell us the name of the shop and where it is all the better. At least the town or city.
Maybe include their website address if they have one, or a Facebook link perhaps.
And finally is there one favorite thing you like to buy at the shop?
What is it and how much does it cost?
---
The posts can be in any language.
Just put a link to your post in the comments below to enter.
This challenge will run until next Sunday 10 May.
During the week we will be reading all the posts and rewarding as many as possible with upvotes from the 1 million SP @steemcurator01 account.
---
Last Week's Challenge Top Picks


It was very interesting to read your 'The Street Where I Live' posts. There were many great posts, but we selected these as our favourites...
---
Congratulations to the authors of these posts, and thank you to everyone who took part.
We are looking forward to reading your posts this week on the theme 'My Favorite Local Shop'.
---
Thank you,
The Steemit Team
---
---
Please note, the posts must be your own original work and not published elsewhere. All images used must be either your own, or copyright free with sources quoted.
---
---
Notes from the Community...


The World of Animals Video Competition


The second part of @xpilar's 'The World of Animals' video competition has now started.
There is 2000 STEEM in prizes...
---
---
Communidad Latina


@symbionts, @ecosynthesizer and @acostaeladio have started a new curation community - Communidad Latina - for Spanish and Portuguese speakers...
---
---
Dreams Achieved Contest


@lanzjoseg is running a 'Dreams Achieved' writing contest. Entries can be in Spanish or English and there is STEEM and upvotes as prizes...
---
---