Starter Pack Expirament Status Update 17 | Daily Rewards | Card Sales | League Status |
Into Post, Update 1,Update 2,Update 3 Update 4, Update 5, Update 6, Update 7, Update 8, Update 9, Update 10. Update 11, Update 12, Update 13, Update 14, Update 15, Update 16, Update 17
TLDR
Current Status: Silver 2
No Gold
1 EPIC Divine Sorceress
Daily Rewards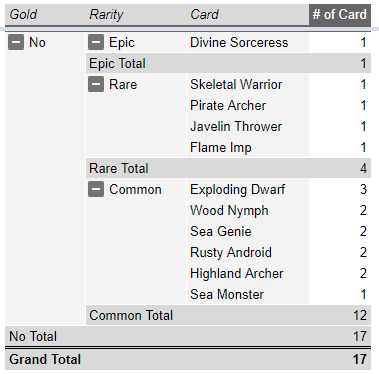 Highlights
Not much, best value I got was the Divine Sorceress, I immediately listed and sold it. I am about to go on a buying spree.
Deck Hit Rate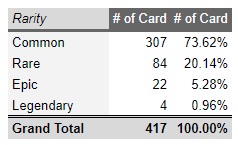 Staying very consistent with 1% Legendary cards over time. I would of course love more, but I will take the 4 I have gotten so far. My Epic hit rate is 2% higher than my primary account that has over double the cards. Can't complain about that!
Sold Cards - going going gone. I am selling as much as I can to build this deck!! Sold 60 Card!!!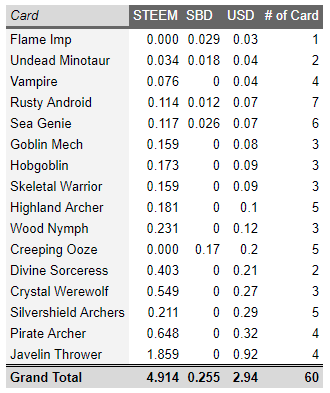 Total Sold and Balances
*STEEM 8.405
SBD .07






Direction
I need to take a look at see how best to use the 8 STEEM, while it seems like a lot, its not much when buying summoners and needing a few to get to level 3.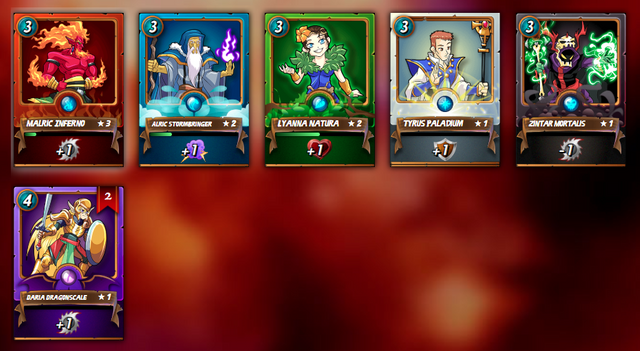 I have a unicorn that I am not using, because, well , life sucks for me and is expensive to level up. I am better at earth and water with the gold rewards cards I have gotten. Here are my thoughts.
Buy 1 more Lord A - and make it a level 2 Legendary. This will cost about $1.2 and will be a decent hit BUT can be used with most of my decks and is a pain to get rid of in lower levels.
Take Water or Earth to level 3 to match Fire
Buy better Fire cards to maximize my level 3 summoner there... really dig in as best I can.
Not sure what direction to go but I will go somewhere in the next day or two. Thoughts are welcome!
The Awards to Date: 434!!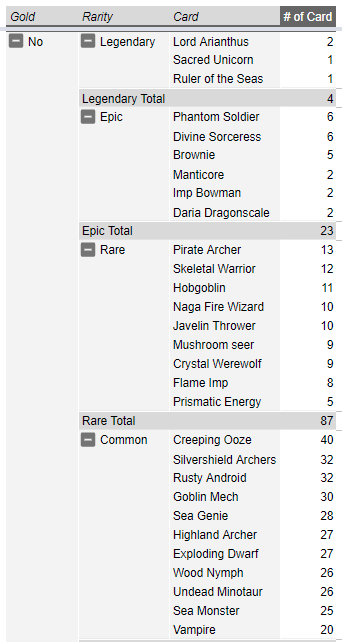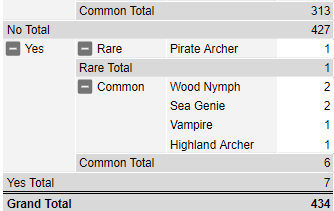 Summary.
Slow climb up - with the steemmonsters.com ability to price in fractions of a cent, I will more aggressively attempt to sell my cards. before it was too much risk to post at .02 and never sell or take a beat and sell for .01 when the rates were .019. Now I can fully take advantage, even if it is super slow to do so.
Want more!?!!?
Check out @itisjustme - who is doing a very similar project - showing what its like to be new with limited funds.
Check out my primary account @senstless progress - constant investment and hoping for glory!!
Want to get in the game - join via my link!
https://steemmonsters.com?ref=senstless
Monster On!
Follow me on Weku
Follow me on Steemit
Follow me on Whaleshares
Follow me on Trybe