Starter Pack Expirament Status Update 16 | Daily Rewards | Card Sales | League Status |
Into Post, Update 1,Update 2,Update 3 Update 4, Update 5, Update 6, Update 7, Update 8, Update 9, Update 10. Update 11, Update 12, Update 13, Update 14, Update 15
TLDR
Season Status: Gold 3
Current Status: Gold 3
Gold Wood Nymph
EPIC Phantom Solider
EPIC Manticore
EPIC Imp Bowman
Daily Reward Cards 3.12-3.31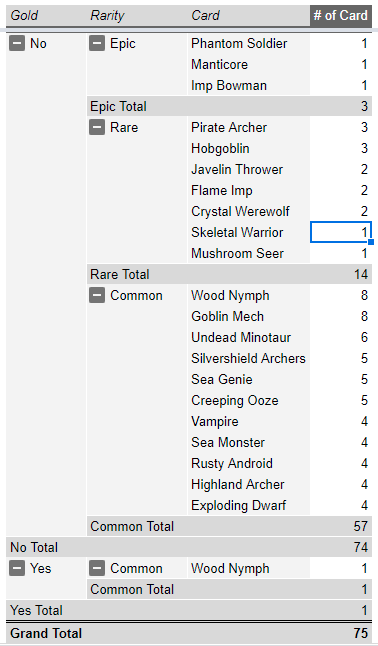 Deck Hit Rate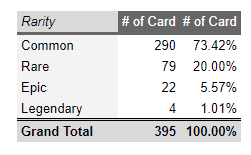 Staying very consistent with 1% Legendary cards over time. I would of course love more, but I will take the 4 I have gotten so far.
Gold
I think I just have 7 gold cards so far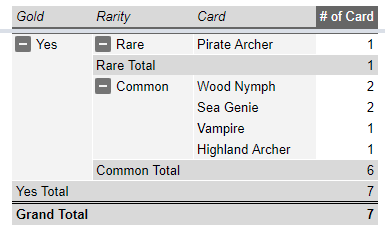 Sold Cards
I have sold a few more on the market.

![]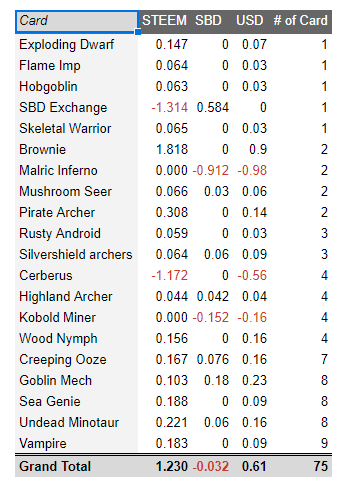 Total Sold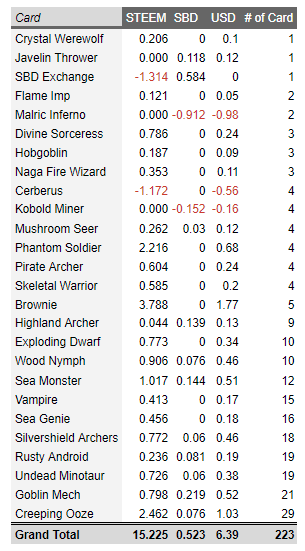 The Awards to Date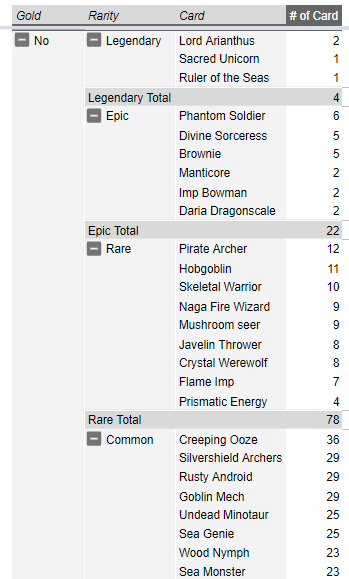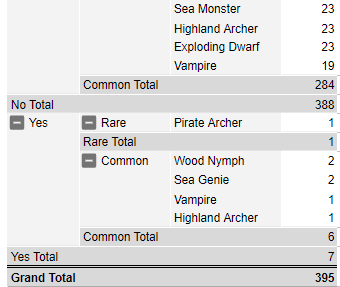 Summary.
Wanted to get this out before I claim my rewards in a few hours. Hope to keep on top of reporting a bit better for those few who are actually following.
Want more!?!!?
Check out @itisjustme - who is doing a very similar project - showing what its like to be new with limited funds.
Check out my primary account @senstless progress - constant investment and hoping for glory!!
Want to get in the game - join via my link!
https://steemmonsters.com?ref=senstless
Monster On!
Follow me on Weku
Follow me on Steemit
Follow me on Whaleshares
Follow me on Trybe