Starter Pack Expirament Status Update 8 | Daily Rewards / Card Sales / League Status |
Into Post, Update 1,Update 2,Update 3 Update 4, Update 5, Update 6, Update 7
TLDR
Season Status: Gold 3
Current Status: Gold 3 -
Daily Reward Highlights
       ~ EPIC: Daria Dragonscale
       ~ Gold Highland Archer
Cards Sold: 47 (-)
Card Sold Value USD (at time of sale): $1.78
STEEM Balance 5.443
SBD Balance 0.101
New Cards Bought: 0
Daily Reward Cards
2.8.19 Daily Rewards


2.9.19 Daily Rewards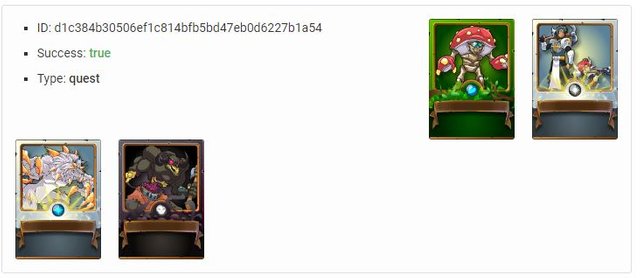 2.10.19 Daily Rewards

2.11.19 Daily Rewards

2.12.19 Daily Rewards

2.13.19 Daily Rewards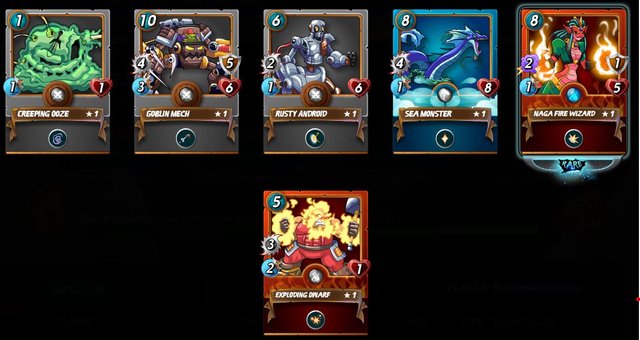 And the Rewards on this account are no longer that hot
Do rewards change and give you better cards the lower you are, to help you grow and get you hooked. It seems like it at times.Still pulling strong cards even after a slight dip in rewards!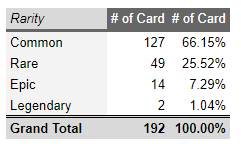 Fallen to 7.29% from 7.83% Still doing well !
Upgrading Water has really helped
When I can play water I win the vast majority of the time! I decided to sell all the duplicates of cards I couldn't use to my main account if I wanted them. Most of the Epic and Rare went this way.
Total Collection
Starter Pack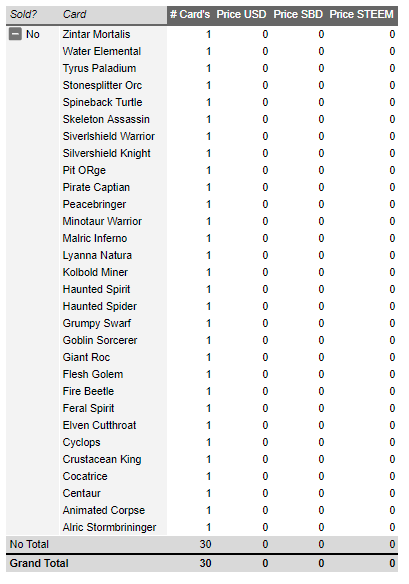 Reward Cards to date.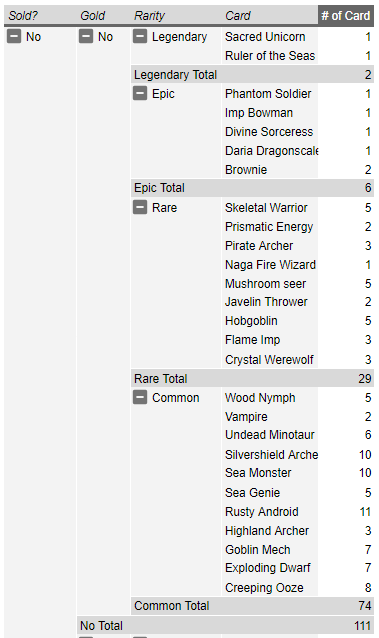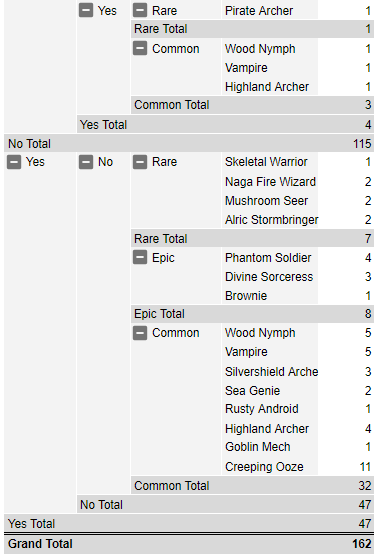 Summary
I managed to hit gold, I am getting 22 reward cards. I have tons of STEEM over 5.4 STEEM, that is enough to level up one more summoner and potentially a few other game changers.
I decided to sell a bunch to my primary account, at current market rates for lowest BCx on SteemPeak. You can verify the transactions if you want to, I did it open and honest on the block chain.
Here is my current sales of all cards and total prices I got.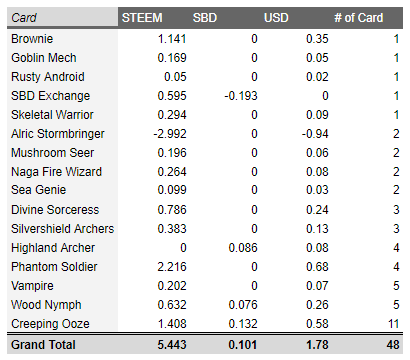 Gold Cards / Legendary / Epic
Holding gold until they get passed by my regular cards. Then I will sell to my primary account.
Want more!?!!?
Check out @itisjustme - who is doing a very similar project - showing what its like to be new with limited funds.
Monster On!