Starter Pack Expirament Status Update 14 | Daily Rewards | Card Sales | League Status |
Into Post, Update 1,Update 2,Update 3 Update 4, Update 5, Update 6, Update 7, Update 8, Update 9, Update 10. Update 11, Update 12, Update 13, Update 14
Holy Crap its been 17 days!!!!
I was going to post, I swear but life got busy and this fell behind. Plus all the record keeping required was backlogged. Yes @itisjustme, all cards bought, sold, and rewarded are logged in a google sheet. This is how I can separate out post rewards from card rewards. I am going to be posting a update today - for just the last season rewards, and then again another post Sat for all the daily rewards and current deck status. I will be buying some new cards to make my push for Gold again, its getting harder with only 3 days left, but I got plenty of STEEM so lets rock this party!
TLDR
Season Status: Silver 1
Current Status: Silver 1
Gold Sea Genie
Epic Brownie
Epic Manicore
Season Rewards 3.16.19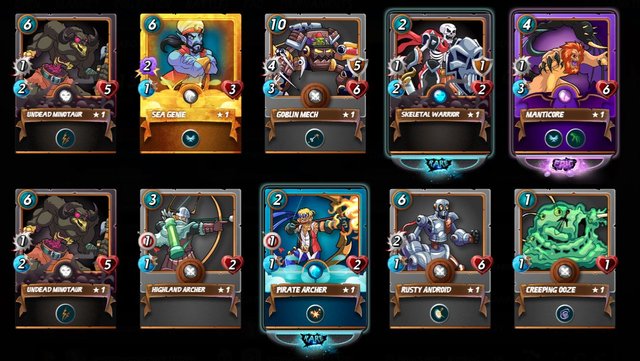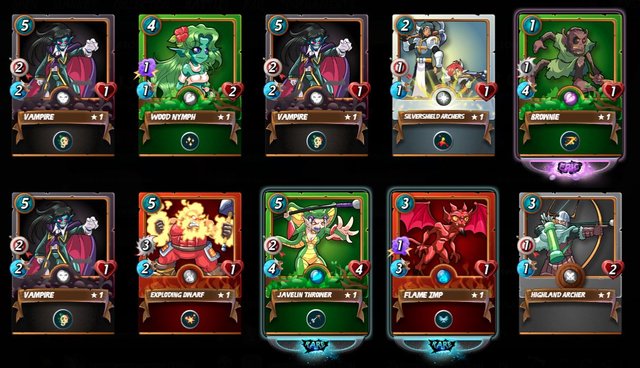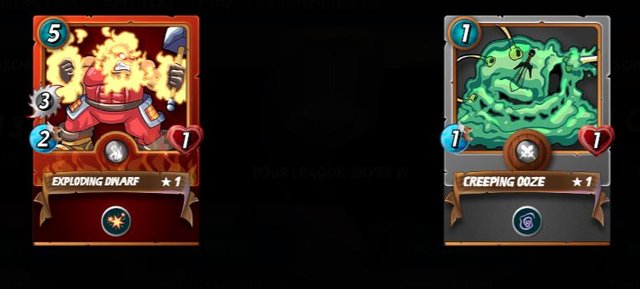 Rewards Summary
Wow, talk about bringing home the bacon in 22 cards!! Gold and two Epics. This is way better than my other profile that is pulling down 40 cards! The brownie is sold, too much value to keep, it really isn't worth much to me until I can build it to have inspire. The Manicore might need to be sold too, while it is a good card, my Daria isn't strong enough to use... yet.
The next update.. will not have 25 pics of cards. I will build my summary of cards received - sold - and bought. Hoping to upgrade a few splinters. Once I get caught up I hope to get back to posting 2-3x a week to keep the backlog down!!! I will keep this going for a few more seasons I think. I need to get 2-3 summoners to level 3. Bad part is I am completely ignoring Death and Life right now, and think that might come back to haunt me. Then again, I may just not do the daily if I get jammed with a bad splinter.
Gold Cards / Legendary / Epic
Holding gold until they get passed by my regular cards. Then I will sell to my primary account.
Want more!?!!?
Check out @itisjustme - who is doing a very similar project - showing what its like to be new with limited funds.
Check out my primary account @senstless progress - constant investment and hoping for glory!!
Want to get in the game - join via my link!
https://steemmonsters.com?ref=senstless
Monster On!
Follow me on Weku
Follow me on Steemit
Follow me on Whaleshares
Follow me on Trybe