Starter Pack Expirament Status Update 13 | Daily Rewards / Card Sales | League Status |
Into Post, Update 1,Update 2,Update 3 Update 4, Update 5, Update 6, Update 7, Update 8, Update 9, Update 10. Update 11, Update 12
TLDR
Season Status: Silver 2
Current Status: Silver 2 -
Daily Reward Highlights
Gold Sea Genie
Daily Reward Cards 3.1 - 3.5 (Missed 3.3)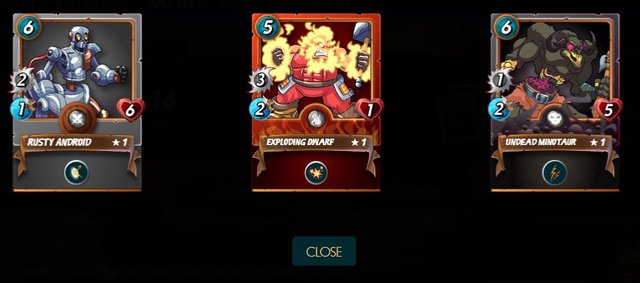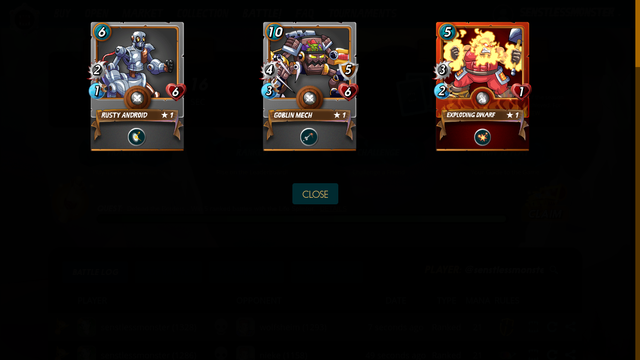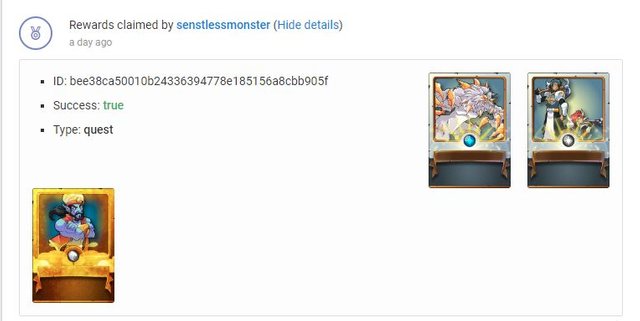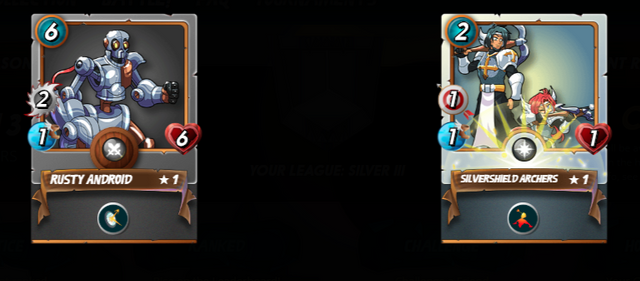 Death Splinter sucks 21 matches to win 5... can not beat life bot as all. Not sure it was worth the reward cards the other day, fell like 400 points and only got two cards. Complete waste of time.
Rewards Summary
Gold is good, add to the collection and is a level 4 to start.
Bought Cards
2 Malric Inferno
4 Serpentine Solider
1 Serpent of the Flame
4 Fire Beetle
1 Twisted Jester
Given how weak my death splinter is, I am wanted to get 3 strong splinters. Earth, Water and Fire. I need to work on life, but they cost is a bit high so I went with fire for now.
The Awards to Date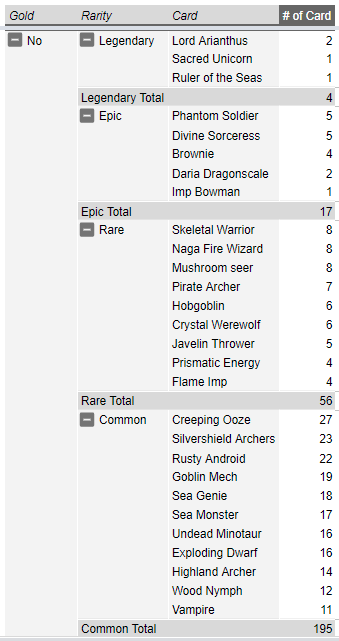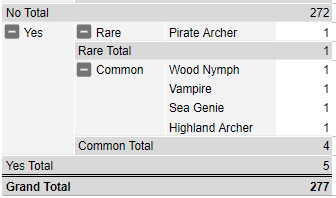 Deck hit rate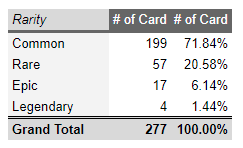 Changes - SM Upvote
I decided to start using the SM upvote on these posts, as this is open to all SM players and is a great way to build your deck. The increased vote payouts will help build the amount of STEEM I can spend on cards. So far I am mostly ignored post payouts as a way to build your deck. But I struggle to see how many players who play, would not join the discord and then use the free steem account they have. Especially if they find out they can get free upvotes they can turn into cards! It might ruin this exp for some, but given the 4-5 who read these posts... meh. You can run your own, how you want!
Gold Cards / Legendary / Epic
Holding gold until they get passed by my regular cards. Then I will sell to my primary account.
Want more!?!!?
Check out @itisjustme - who is doing a very similar project - showing what its like to be new with limited funds.
Check out my primary account @senstless progress - constant investment and hoping for glory!!
Want to get in the game - join via my link!
https://steemmonsters.com?ref=senstless
Monster On!
Follow me on Weku
Follow me on Steemit
Follow me on Whaleshares
Follow me on Trybe