Starter Pack Expirament Status Update 9 | Daily Rewards / Card Sales / League Status |
Into Post, Update 1,Update 2,Update 3 Update 4, Update 5, Update 6, Update 7, Update 8
TLDR
Last Season Status: Gold 3
Current Status: Silver 2 -
Daily Reward Highlights - None
Daily Reward Cards
Season Rewards - 22 Cards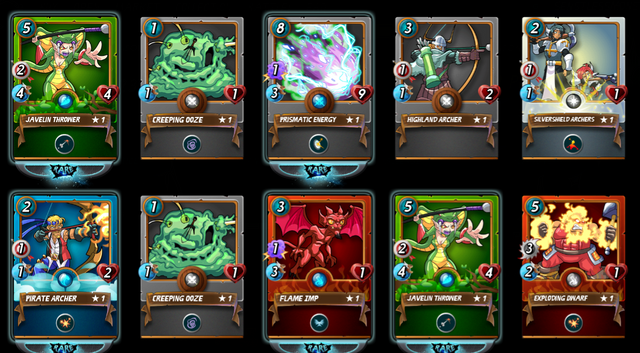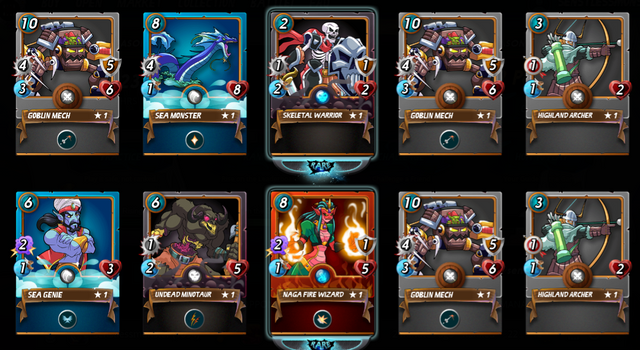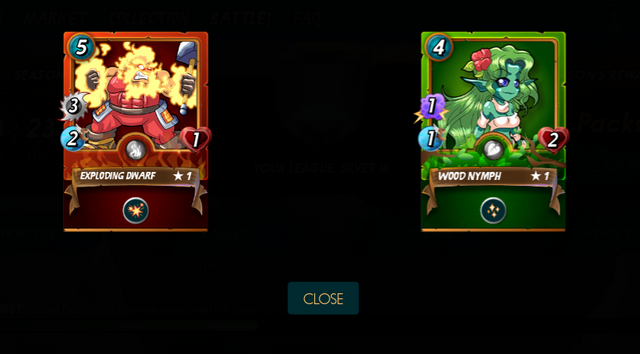 Summary
I could have really used another legendary to help get this deck stronger. But I will keep slugging along and upgrade another splinter and see what I can do. I am hoping to get enought to get Water, Earth and Death Splinters and Fire summoners leveled up to level 2. That should help with the daily quests. My life splinter will need a lot of capital to be able to compete...
Gold Cards / Legendary / Epic
Holding gold until they get passed by my regular cards. Then I will sell to my primary account.
Want more!?!!?
Check out @itisjustme - who is doing a very similar project - showing what its like to be new with limited funds.
Check out my primary account @senstless progress - constant investment and hoping for glory!!
Want to get in the game - join via my link!
https://steemmonsters.com?ref=senstless
Monster On!
Follow me on Weku
Follow me on Steemit
Follow me on Whaleshares
Follow me on Trybe