The Steem News @ 6 March 2020 - All the other news... & the Justin Sun Town Hall meeting at 2am UTC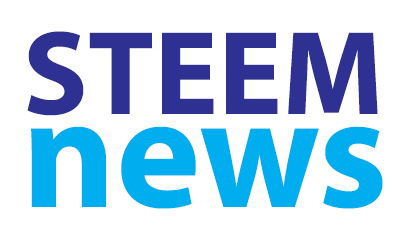 Due to the last few editions of Steem News focusing almost solely on the current Steem / Tron issues, this is an extra edition to bring an update on all the other developments that are going on around the Steem platform.
There will be another edition in a few hours to catch up on the Steem/Tron news following the open Town Hall meeting with Justin Sun that is taking place at 2am UTC.
In this edition there is news and updates about Reviewhunt & Steemhunt, the Steem Foundation Proposed Roadmap, APPICS, MonsterMarket, SteemCommunities.net, SteemKnights, 3Speak, and Sonic Groove Live.
And there are more additions to the Diary Dates section as well as regular updates on the Steem Foundation and the Steem Proposal System, another Featured Contest, and an expanded Community Watch with new communities to check out.
---
Town Hall meeting with Justin Sun at 2am UTC...
---
---
1. Reviewhunt passes 15,000 users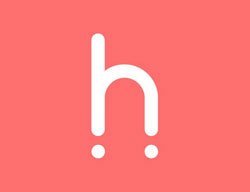 @Steemhunt has announced that Reviewhunt has reached over 15,000 users in just over a month since its launch on 1 February. During that time over 1,300 quests have been created and more than 44,000 quest submissions have been made.
This rapid growth has been helped by Reviewhunt being featured in videos by a number of popular YouTubers, with one receiving almost 100,000 views...
---
There have been some major changes in the Steemhunt Reward program...
Steemhunt beneficiary has been reduced from 15% to 10%.
The interest rate of HUNT rewards for voting contributors on Steemhunt has changed from 30% to 20%
The payout rate for the Boost HUNT has changed from 70% to 50%
The Steemhunt development team are currently working on the planning for a brand new Steemhunt 2.0...
---
Steemhunt has announced that it is shutting down its witness server, and will instead be focusing on running Steemhunt, Reviewhunt and other upcoming DApps....
---
---
2. Steem Foundation Proposed Roadmap
The Steem Foundation has launched its proposed roadmap...
The Foundation would like to provide space and a forum for a committee comprised of consensus witnesses, larger stakeholders and representatives of the non-English language communities who often feel unheard.
This committee would be encouraged to discuss and reach understanding on how issues on the blockchain impact them and the challenges faced in implementing suggested solutions. It's through mutual communication and willingness to listen that we will build a strong and sustainable Steem we all love.
Issues to be discussed by the committee include strengthening chain governance, increasing inclusivity, changes to the powerdown period, progressing SMTs, continuing development of communities, and exploring paid subscription models...
---
---
3. Buy APPICS power with a credit card
APPICS has launched a facility that allows people to buy APPICS Power directly from their website with a credit card.
This is particularly targeted at users who are not familar with cryptocurrency and buying and staking APX tokens...
---
---
4. MonsterMarket Development Update
@monstermarket has posted information about its latest developments including Range Selection, Splinterlands Cost Estimator and Analyze Rewards...
---
---
5. steemcommunities.net
@eco-alex of @ecotrain has launched a website to help people find Communities of interest on Steem...
---
---
6. SteemKnights - Development Blog
@steemknights has published its second Development Blog giving news on the latest work on the game...
---
---
7. 3Speak Profile Verification & Anti-Abuse Curation System
Following a recent case of plagiarism @threespeak has launched a new Profile Verification and Anti-Abuse Curation system...
---
---
8. Sonic Groove Live weekly contest suspended
Due to the current issues with Tron, Steemit and the witnesses @sonicgroovelive has decided to suspend its weekly contest until the situation is resolved...
---
---
Steem Proposal System update
The Steem Proposal System (SPS) today has a daily funding budget available of approximately 2737 SBD.
There are now 10 proposals receiving funding from the SPS - @yabapmatt (Steem Keychain), @netuoso (Vessel Desktop Wallet), @anyx (API infrastructure), @thecryptodrive (SBD Potato Top Up), @howo (SMT testing), @steemonboarding (Steem Onboarding), @themarkymark (Global Blacklist API), @openseed (OpenSeed : Cross-Platform Off-Chain Solutions), @fabien (Steem Connect improvements),and @steempeak (SteemPeak developments).
These successful proposals are currently receiving a total of 1335 SBD per day from the SPS...
---
@robertyan has submitted a new proposal to the SPS to "Remove Daily Free Downvote"...
Former Steemit Inc Head of Communications @andrarchy has posted thanks for the OpenSeed now getting funding from the SPS...
---
---
Steem Foundation update
The Steem Foundation has issued a statement confirming it position in light of the recent sale of Steemit Inc to the Tron Foundation.
The Board looks forward to finding ways to work with the Tron Foundation in furthering our mission to the benefit of the Steem ecosystem.
Justin Sun has stated a desire to invest more into marketing Steem and supporting its growth and development. We're very interested in seeing this happen.
Our goal as an entity is as always to support the vision of the decentralized Steem Blockchain and its ecosystem. We are 100% committed to the Steem Community and its stability, autonomy, and prosperity...
---
The Steem Alliance Community Foundation @steemalliance have released the minutes of their latest meeting attended by @shadowspub, @alexvan, @guiltyparties, @inthenow, @aggroed and @snook...
Their next meeting is scheduled for Wednesday 4 March 2020.
---
---
Community Watch
There are still plenty of communities being set up. Here are a few that caught my eye today...
---
---
Contest of the Day
Collage Contest
Make an original collage. 150 Steem and 1500 CCC to be won. Organised by @georgeboya...
---
For a list of all the current contests on Steem check out this new list from @pennsif...
If you know of any current contests missing from the list leave a comment for @pennsif or message him on Discord @Pennsif#9921.
---
---
Dates for your Diary...
---
For a full list of Steem Meetups and Events...
---
---
If you are organising a Steem event or meetup check out the new funding support program from Fundition...
---
---
Friday 6 March - SoCal Steem Meetup
For Steemians in Southern California. Organised by @socalsteemit at Taco Surf...
---
Tuesday 10 March - The Steeming Pile, Vimm.TV
@johnspalding's live streamed open broadcast 'The Steeming Pile' is back, with new co-host @pennsif...
The recording of the last edition of 'The Steeming Pile' is now available...
---
Wednesday 11 March - Steem Philippines Weekly Meetup
Meetings every Wednesday in Davao City organised by @chrisrice and @steem-ph...
---
Thursday 12 March - Steem Munich Meetup
The 36th Steem Munich Meetup organised by @steem-munich, @actifit-peter and @backinblackdevil...
---
Thursday 26 March - Adelaide Monthly Steem Meetup
Organised by @mattclarke, 6pm local time at The Jade Monkey, Flinders Street, Central Business District, Adelaide.
---
Saturday 25 April - SteemCampUK #3
Organised by @shanibeer and @lloyddavis in Leicester...
---
Friday 15 - Sunday 17 May - DTube Forum 2020
Organised by @hauptmann, @artakush, @greencross, @sergiomendes and @tibfox in Hamburg, Germany...
---
Saturday 20 June - Steem Canna Fest 2
Organised by @canna-curate in Portland, Oregon...
---
Tuesday 23 June - Sunday 28 June - The BLOCK Party, USA
The second annual BLOCK Party being organised by @enginewitty, @bluefinstudios and @dreemsteem. It has now been confirmed that the event will take place in Olcott, NY...
@bluefinstudios is also organising a Steem Summit at The BLOCK Party...
---
Friday 26 June - Sunday 28 June - JAHMFest2020, Jamaica
Organised by @donald.porter and the @ReggaeSteem team...
---
---
Follow @penguinpablo, @steem-data & @steemdapps for more statistics.
---
---
This is #277 (06 Mar '20) of this daily news service.
---
---
[ graphics & images by @pennsif / Steemhunt]