The Steeming Pile - Weekly Promo Post
Well - We are booting up again. The Steeming Pile is (intended to be) a show by and for Steemians. An open show where we invite any and all to come in, say Hi, and share their experiences and efforts on the Steem Blockchain.
Join us Tuesday at 3pm UTC on @Vimm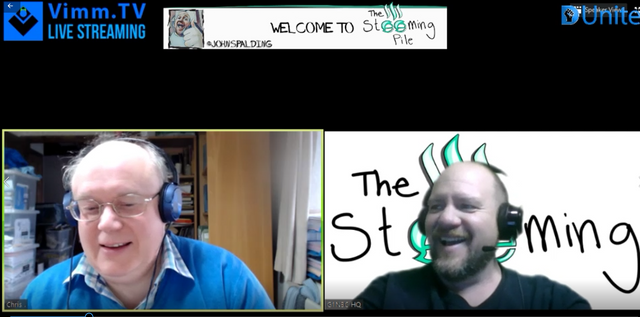 This week we will feature the OpenSeed project and talk about that and Open Link with @andrarchy. We'll also chat about other #steemnews and happenings. Watch LIVE on Vimm - https://www.vimm.tv/johnspaldingTuesday Feb 18th at 3p UTC/10a EST
More info on Open Seed and OpenLink
Show Info
We're back with a new concept and a new partner in crime @pennsif to help pull this off. Our initial thoughts are to cover select topics for an hour and keep each topic (as best we can) to about 15 minutes. To kick it off we have selected about 5 topics that he and I want to focus on for the next 30 days: Content, Onboarding, Steem News, Personal Development, and Tribes/Communities.
Please comment live or add your comments to this post on #steem to give us a heads up. You can be a featured guest, request a discussion on your work, or submit links for us to review.
Join us on Discord - https://discord.gg/bWJUqcS
Here is last week's VOD
---
▶️ DTube