Calendar of Steem Meetups & Events @ 29 February 2020 - Geographic Communities, Meetups & Funding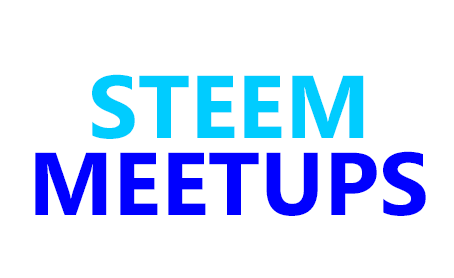 February has certainly been a month of excitement and change on the Steem blockchain.
While the specifics of the partnership with Tron are still to be worked out, the arrival of this major blockchain player in the midst of Steem certainly does present some great opportunities.
Hopefully Steem will be seeing more investment, more marketing and more people.
And hopefully those new people will be wanting to join in, and create, more meetups around the world.
As well as regular meetups in countries like Australia, Austria, Germany, the Philippines, the UK and the USA, there are a number of bigger events happening in the coming months like DTube Forum in Germany, Canna Fest and The Block Party in the USA, and JAHMFEST in Jamaica.
It would be great if people from the Tron community would like to join in these events.
---
---
The Fundition Support Program for Meetups & Events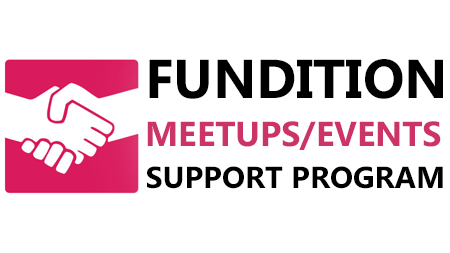 Organising Steem meetups and events just got a whole lot easier.
I am now working in partnership with Fundition to launch the...
Fundition is now looking to support event organisers at three levels...
Local events for towns and cities - up to US $250

Regional events for states, provinces, regions - up to US $500

National events at country level - up to US $1000
Check out the post for more details. Feel free to message Pennsif#9921 on Discord if you need any assistance with submitting a proposal.
Just visit fundition.io to make a start.
---
---
Geographic Communities & Meetups

Since the recent launch of Hive Communities on Steem, there has been a growing number of communities being set up that focus on a particular geographic area. These are commonly centered around a whole country, but there are an increasing number based at a regional or even city level.
These could form a very useful basis for organising meetups.
I have been exploring the idea of how Communities, Meetups and a previous idea for Regional Leaders might be brought together for marketing Steem at a local level...
I have also begun to build a directory of all the Geographic Communities on Steem to give them more visibility and to help bring more people together in these communities. There are over 40 so far...
If anyone involved in one of these communities would like to organise a meetup please do let me know. I may well be able to provide assistance in various ways.
---
---
Calendar of Steem Meetups & Events

---
29 FEBRUARY 2020 - AUSTRIA, GRAZ - STEEM MEETUP
---
1 MARCH 2020 - GERMANY, FÜRSTENFELDBRUCK / STARNBERG - STEEM MEETUP
---
4 MARCH 2020 - PHILIPPINES, DAVAO CITY - STEEM PHILIPPINES MEETUP
---
6 MARCH 2020 - USA, CALIFORNIA - SOCAL STEEMIT MEETUP
---
26 MARCH 2020 - AUSTRALIA, ADELAIDE - STEEM MONTHLY MEETUP
Organised by @mattclarke
Regular monthly meetup - last Thursday of every month - 6pm - The Jade Monkey, Flinders Street, Central Business District, Adelaide
---
20 APRIL 2020 - USA, PORTLAND - STEEMITSMOKEOUT
2pm - 6pm - Meetup to be held in Mt Tabor Park, Portland.
Contact @ganjafarmer for details
---
25 APRIL 2020 - UK, LEICESTER - STEEMCAMPUK#3
---
15 - 17 MAY 2020 - GERMANY, HAMBURG - D.TUBE FORUM 2020
---
20 JUNE 2020 - USA, PORTLAND - STEEM CANNA FEST 2
---
23 - 28 JUNE 2020 - USA, OLCOTT NY - THE BLOCK PARTY
---
26 - 28 JUNE 2020 - JAMAICA, NEGRIL - JAHMFEST 2020
---
---
Meetups in the making...
---
AUSTRIA, Vienna - contact @mundharmonika for details of the next meetup
---
CANADA, Ontario - contact @zekepickleman for details of upcoming meetups
---
---
---
GERMANY, Hamburg - contact @sirwinchester for details of the next meetup
---
IRELAND, Dublin - contact @paulag for details of upcoming meetups
---
---
---
NEW ZEALAND, Auckland - contact @ianballantine if interested in a meetup
---
SOUTH AFRICA, Cape Town - contact @jaynie for details of upcoming meetups
---
---
USA, Minneapolis / St Paul - contact @ddrfr33k if interested in a meetup
---
---
---
---
If you know of any other Steem Meetups or Events not included on the calendar please do put the details in a comment below or message @pennsif on Discord @pennsif#9921.
---
---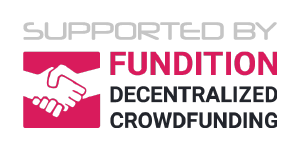 ---
---
[ graphics by @pennsif & @fundition ]