Development Updates and Important Announcement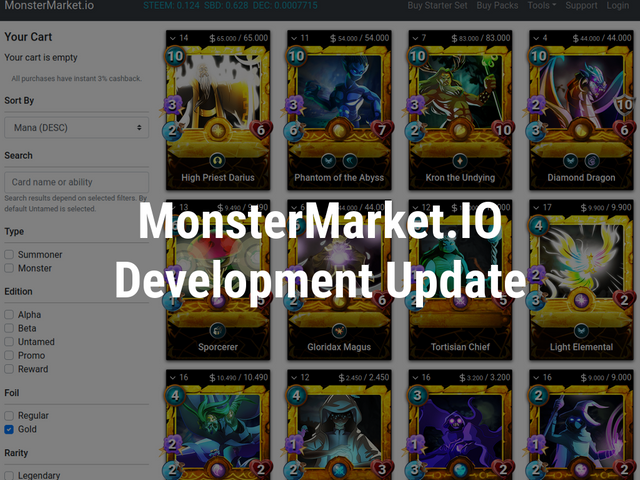 Hi there! Let us start with the important announcement first.
Market Account has been moved to @monstermarket
We were using @sm-market as our market account but from now on we will be using @monstermarket. We have purchased the @monstermarket account recently. This change was made to better reflect our brand. Our website has been updated to use the new account.
You do not have to take any actions on your end unless you are using our browser extension. Please update the extension when you see a new update. Our market bot will run on both accounts for a few days to deliver an uninterrupted experience.
We have created a Steem community for MonsterMarket. Please subscribe to our community for updates on the services we offer and these types of development updates. Also please use MonsterMarket community to share your experience and suggestions.
https://steemit.com/trending/hive-118875
We have also opened a Discord server to bring all the MonsterMarket services under one umbrella. Please join our Discord.
Development Updates
It's been a long time since we have posted a development update. Most of the updates we made in this time were behind the scene, not very evident to the user. Here are the most visible ones:
Range Selection
On the market pop-up, you can add or remove multiple items.
Add an item, then press down SHIFT and CLICK any other item to select a range of cards (max 45).
Remove an item, then press down SHIFT and CLICK any other added item to remove a range of items.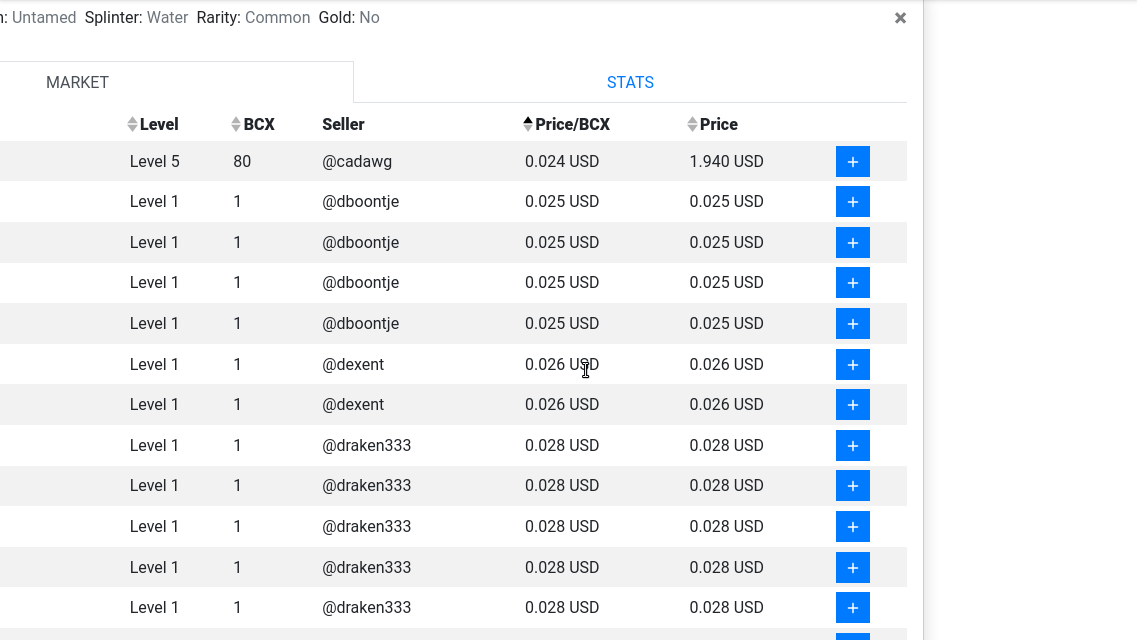 Splinterlands Cost Estimator
Splinterlands cost estimator provides a basic cost estimation for various league leveled decks. We have added the ability to check cost estimation of gold decks which was much requested because of gold only tournaments.
Users now can select individual cards from the cards list table and then the cost estimation would only include those cards only. This should give users much more granular control of the deck they wanna build. This feature was requested by @azircon. We would love to thank him for this excellent suggestion.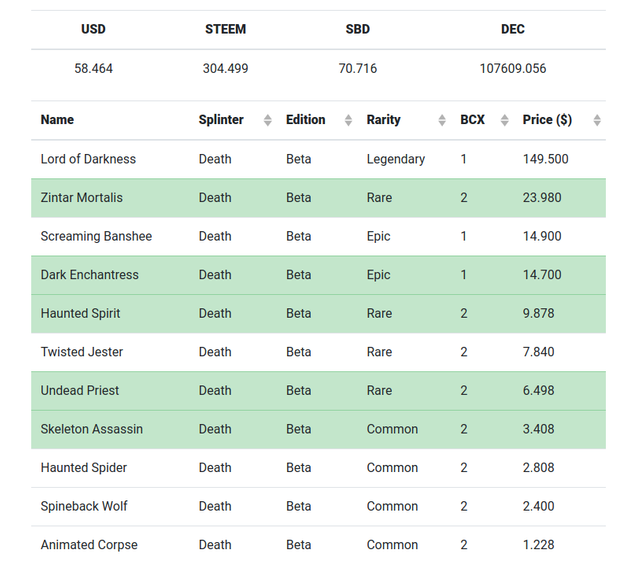 Analyze Rewards
Analyze Rewards is the brand new tool added to our tools section which was originally coded by @jacekw. We have adapted the tool in MonsterMarket obtaining permission from him.
The tool enables users to check and analyze their DEC earnings from quests, battles, and tournaments. Users can select which part of the earnings they want to check, also can sort by various properties.
This tool can analyze only the last 30 days and/or last 1000 battles.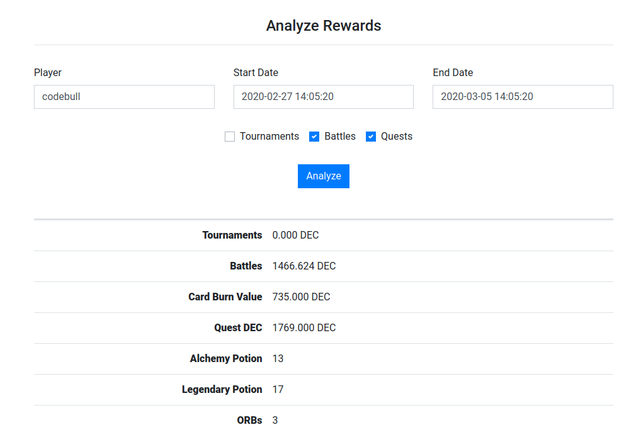 Our website is already updated to support the new CREDITS system. In our next update, we will post more about the integration of Splinterland CREDITS and the changes it required to support the CREDITS system.
Why use MonsterMarket.io?
We are sharing 60% and 40% of our revenue from the cards and packs purchases with the users respectively. All cashbacks are instant. You don't have to wait or purchase a set amount to get better cashbacks.
If you have any suggestions or there is a problem please reach out to us in Discord.

All card images and icons shown are property of Splinterlands