SOS Daily News : news about the State of Steem @ 26 December 2018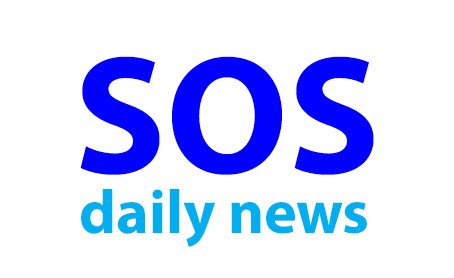 Boxing Day has been boxed up for another year, so now's it back to work.
Much to be done on Steem in all quarters. Much talking, much thinking, much doing.
No big stories today. Steem is just spinning on the spot, but here are a couple of good steemians that are firmly locked in 'do mode'.
---
Partiko
When it was announced a couple of weeks ago that Tumblr was turning out the lights for a whole chunk of its creators who made various forms of 'adult content' Partiko founder
@crypto.talk
lept into action and offered an
archive home to over 50,000 Tumblr blogs
.
Partiko is now starting a trial to onboard those Tumblr users to Steem, by providing free accounts and intial advice on how to get started.
One of the first ex-Tumblr users to make their way to steem is @blackpaint20.
Maybe you could hop over to the intro post and show some voting love to welcome them aboard...
---
Australia witness (#41)
@jackmiller
reckons he might have the answer to the variable SBD value.
Let's try Steem Backed Dollar Points (SBDP)...
---
CEX.io - an exchange worth persuading ?

I happened to spot a dialogue on Twitter with exchange Cex.io today.
I sneaked in and asked if they took steem.
After there initial negative answer, I asked if they had any plans to take steem.
They replied...
"Thank you for your suggestion.

We are watching the market closely and in case there is a demand for this particular cryptocurrency we will consider adding it."
I can't imagine we are going to get lucky a second time but it might be worth a try.
Maybe we could start a gentle little campaign on Twitter to drip feed pro-steem messages to Cex.io
---
Read. Absorb. Digest. Discuss. Act. Together.
Become part of the Steem (R)Evolution.
---
(change on previous day in brackets // n/c = no change)
| | | |
| --- | --- | --- |
| Steem price | US$ 0.276/td> | 2018-12-27 05:41 UTC |
| SBD price | US$ 0.676 | 2018-12-27 05:41 UTC |
| Market Cap | US$ 84,410,252 | 2018-12-27 05:41 UTC |
| CoinMarketCap Ranking | #52 (+1) | 2018-12-27 05:41 UTC |
| No. of Whales | 36 (n/c) | 2018-12-25 |
| No. of Orcas | 312 (+1) | 2018-12-25 |
| No. of Dolphins | 1938 (n/c) | 2018-12-25 |
| No. of Minnows | 9084 (-3) | 2018-12-25 |
Follow
@penguinpablo
for more statistics.
---
NEWS FROM STEEMIT INC
@therealwolf
-
Open Letter to Ned
@steemitblog - Happy Holidays From Steemit!
@steemitblog - Introducing MIRA
@ned - RocksDB and SMTs Announcement
---
NEWS FROM THE WITNESSES
#2
@aggroed
-
Bitshares Worker Proposal for Steem Monsters
#25 @therealwolf - Steem Apps - Update #2
#36 @blockbrothers / @exyle - Which app will overtake steemit.com in 2019? My Guess: Steem Monsters
#41 @jackmiller - Making It Work: The Steem Ecosystem. "THINKING OUT OF THE BOX"!
#42 @ocd-witness / @acidyo - A few words on OCD
#58 @dragosroua - Witness Update - DragosRoua
#66 @partiko - Merry Christmas! What a 2018 for Partiko!
#71 @emrebeyler - Announcing my witness profile: emrebeyler.me
#123 @lux-witness / @sorin.cristescu - How to buy Bitcoin in the Eurozone - Comment acheter du Bitcoin dans la zone euro
#125 @davinci.witness - Davinci Translation Report #25 and #26
#132 @crowdwitness - Crowdwitness update #4 - Partnership with Bananafish and another interview

#187 @cryptohazard - Witness update: My witness is Up and Producing blocks!

To keep up to date with more posts from witnesses follow @witnesspage ...
---
NEWS FROM KEY PLAYERS, INFLUENCERS & OTHER CONCERNED STEEMIANS
@imacryptorick - How Would You Like to Proceed?
@lucylin - THIS is the perfect example of why the business end of steemit must get tough...A wake up call!!
@nathanmars - LinK7 is under construction - Hiring 17 people for founding team and 7 advisers
@taskmaster4450 - 2018 Was Very Good To Steem: 2019 Will Be Even Better
@whatsup - Phew Christmas is Over and a Few Steem things...
---
NEWS FROM DAPPS, APPS & DEVS
@partiko - Merry Christmas! What a 2018 for Partiko!
SteemApps / @therealwolf - Steem Apps - Update #2
@steemmonsters / @aggroed - Bitshares Worker Proposal for Steem Monsters
@dfacademy - Introducing Steem, Oracle-D and Agfacademy to Young Footballers That Need Supports – Earn for Playing Football With AGFACADEMY
---
If you want to check on progress of development on Steem, check out the GitHub here...
---
MEDIA COVERAGE OF STEEM & STEEMIT INC
Yahoo Finance - Steem Added to State of the DApps Listings
---
This is #24 of this daily news service.
Please let me know of any important posts or key data that should be included. Comment below or message me on Discord Pennsif#9921
---
[ graphics by @pennsif ]