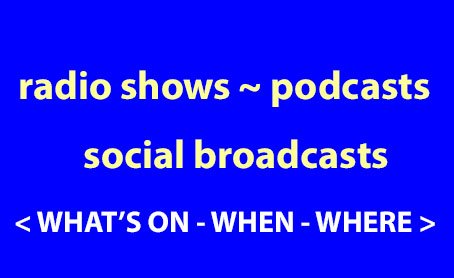 Happy Christmas week to everyone who celebrates it, and happy festive period to those that don't.

There will be a fair bit of wriggly jiggly with the shows over the next couple of weeks so I can't give guarantees on the schedules. I will be checking in with all the show hosts as I do every week so will make any necessary updates as they get back to me.

But for certain I am know I am doing my shows!

The State of Steem Forums will resume on Thursday 10 January. In the meantime I will be hosting two special shows.

Despite it being Christmas time Green House Radio Online and Canna-Curate are really smoking it with three new shows being launched.

---
---
Green House Radio Online


On Fridays Fried Radio has been fired up by @qwoyn (of Hashkings).
On Saturdays @inthenow has a new show - Full Metal Jacket.
And for the hattrick @qwoyn is also doing a Tribute to Art Bell show on Sundays.
---
---
Pennsif's Festive Season Specials


The State of Steem Forums are taking a two week break over the festive period so I am filling in with two special shows.
On Thursday 27 December I am doing a 'Look Back At 2018' with a number of 'steem couples' coming to talk about what their past year on steem has meant for them.
The guests will include @dayleoo and @teamhumble, and @d-vine and @jeffleinwand. Further guests to be announced.
On Thursday 3 January the show flips over to a 'Look Forward To 2019' when guests will be coming on to talk about their plans on steem for the coming year.
Guests already signed up for that show include @jonyouder and @qwoyn from Canna-Curate, @carrieallen and @chrisroberts and @nickyhavey.
---
---
The State of Steem Forums - Thursdays, 8pm - 11pm UTC on MSP Waves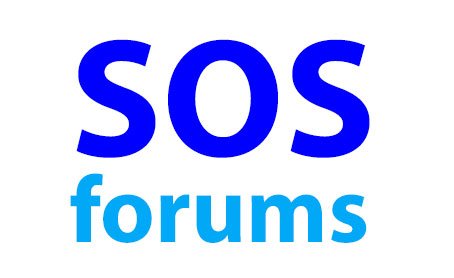 There have now been two well received State of Steem forums. Each has had well over 100 people attending.
The first was an 'overview' forum with 19 witnesses and community leaders giving their view on the current State of Steem including @aggroed, @anarcotech, @anomadsoul, @crypto.talk, @exyle, @fredrikaa, @hr1, @imacryptorick, @llfarms, @lukestokes, @nathanmars, @paulag, @project7, @shadowspub, @starkerz, @taskmaster4450, @themarkymark, @therealwolf and @yabapmatt.
The recording of the forum is available if you missed it...
---
The second forum last week focussed on Steem Technology and covered topics such as nodes, RocksDB, SMTs, RC Delegation Pools, Account creation. It also explored the decision making mechanisms to move development forward as Steemit Inc pulls back.
The speakers on that forum included @blocktrades, @crypto.talk, @helo, @knowledges, @shredz7, @someguy123, @starkerz, @themarkymark, @therealwolf, @upheaver, @ura-soul and @yabapmatt.
The recording of the forum is available...
---
The forums are taking a two week break over the festive period and then resume on Thursday 10 January.
There are six more forums coming up...
Forum 3 (10 January) : DApps, Apps & Developments - nodes, business plans, delegations, marketing

Forum 4 (17 January) : Steem Economics - steem inflation, attracting investors, revenue streams, advertising

Forum 5 (24 January) : Marketing, onboarding, PR

Forum 6 (31 January) : Communities, content creation, curation, retention

Forum 7 (07 February) : SteemCommerce, shopping with steem

Forum 8 (14 February) : Pulling it all together, where have we got to, where are we going, how are we going to get there
---
If you would like to take part in any of the forums please message me on Discord @Pennsif#9921
---
---
Support from DSound and Witness @prc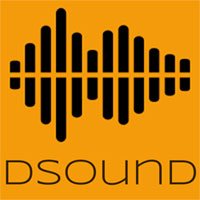 Pedro of DSound very kindly supports these listings. His generous upvote for the post allows me to dedicate many hours each week maintaining and producing these listings.
In case you didn't know Pedro runs a witness. The witness was previously on his own account @prc but he has now relaunched the witness under the @dsound account.
If you have any spare witness votes please do consider giving a vote to @dsound to show gratitude for the support for this listings service.
You can read his latest witness update here...
DSound is moving ahead in leaps and bounds. The new instant play facility works perfectly, and at SteemFest 3 Pedro announced some amazing new features for the imminent DSound beta version. Keeps your ears and eyes open for more details coming soon.
---
---
If you know of any other relevant shows that I haven't included please do put the details in a comment below or DM me on Discord @pennsif#9921 . Also please let me know of any changes to the shows already listed

---
The times for the shows are all shown in Coordinated Universal Time UTC/GMT - which is currently UK time. There are numerous sites on the web for converting UTC to your local time. This one looks particularly useful worldtimebuddy.com
---
SteemRadio : schedule of shows for week beginning 24 December 2018


---
---
| | |
| --- | --- |
| These weekly listings are supported by DSound | |
---
---
[ graphic from @pennsif & DSound ]