The State of Steem Forum #2 (Technology) - supported by DSound - Thursday 20 December 2018 [recording]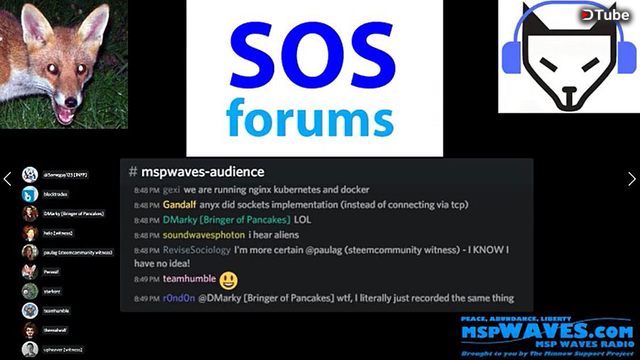 ---
The second State of Steem Forum was broadcast on MSP Waves on Thursday 20 December 2018.
After the first forum last week which was an overview of the current situation on Steem, this second forum focussed on Steem Technology - API & Witness nodes, RocksDB, MIRA, SMTs, RC Delegation Pools, account creation...
The people speaking on this forum were
@aggroed - Top 20 witness and Steem Monsters co-founder
@blocktrades - blockchain developers and exchange provider
@crypto.talk - developer of Partiko
@helo - developer, witness owner and witness operator
@knowledges - Utopian.io Idea Hub
@paulag - Witness, and steem data expert
@someguy123 - Top 20 witness, developer and owner of Privex hosting company
@starkerz - co-founder of Oracle-D and Promo-Steem
@themarkymark - Top 30 witness, developer, spam fighter and owner of Buildawhale
@therealwolf - Top 30 witness and developer of Smartsteem.com & SteemApps.com
@upheaver - witness and developer
@ura-soul - witness and developer of SteemOcean.com
@yabapmatt - Top 20 witness and Steem Monsters co-founder
@teamhumble joined me to co-host the forum.
A number of other prominent steemians were in the Discord audience chat including @acidyo, @crimsonclad, @drakos, @gtg and @shredz7. Steemit Inc representatives @andrarchy, @birdinc and @elipowell attended as observers.
---
There are a further six forums scheduled. If you would like to take part in any of there please message me on Discord (Pennsif#9921).
Forum 3 (10 January) : DApps, Apps & Developments - nodes, business plans, delegations, marketing
Forum 4 (17 January) : Steem Economics - steem inflation, attracting investors, revenue streams, advertising
Forum 5 (24 January) : Marketing, onboarding, PR
Forum 6 (31 January) : Communities, content creation, curation, retention
Forum 7 (07 February) : SteemCommerce, shopping with steem
Forum 8 (14 February) : Pulling it all together, where have we got to, where are we going, how are we going to get there
All are on Thursdays 8pm - 11pm UTC/UK on MSP Waves.
---
My DSound Picks of the Week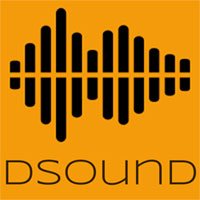 A number of my top picks from DSound this week were played during the show...
---
---
This recording is also available on YouTube