A Dollar A Day charitable giving project : over $600 donated in November 2018 - monthly summary of donations received & given out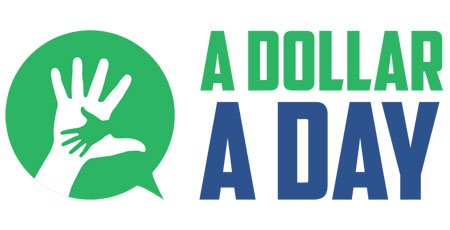 November was a difficult month. SteemFest, job cuts and tumbling prices...

Despite all that A Dollar A Day kept focused on its goal and still managed to donate over US$ 600 to 17 projects around the world.

This brings the total donated since the project restarted in May to just over US$ 4500. If the steem and SBD price stay where they currently are through December it looks like we are going to fall short of the US$ 5000 target by the end of the year.

It would be a great shame if we miss out on that $5K target. Without the big price drop we would have made it. If you can dig a little deeper into your steem wallets to help out with some extra donations in December that would be most excellent. Thank you.

---
Even in this troubled past month it was heartwarming to still get so much great support coming in from over 40 steemians around the platform.
Two more Witness Supporters came on board - @c0ff33a (& @derangedvisions) and @someguy123. It would be most excellent if some more witnesses were able to support A Dollar A Day. That really helps to build the stability of the project.
I am also very grateful to those steemians who have done fundraising posts or set @adollaraday as a beneficiary on their posts like @hungryhustle / @hungrypb.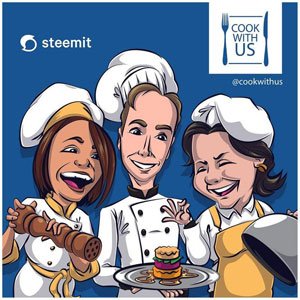 Fundraisers of the month were the Cook With Us @cookwithus team of @chefsteve, @offoodandart and @pandamama. They ran a pot luck fundraiser that brought in around 80 SBD in total.
Many, many thanks to all who contributed to that fundraiser. Check out the excellent recipes posted as part of the fundraiser...
---
---
December is going to be a big month, and a challenging month, for A Dollar A Day.

With the whole crypto market behaving the way it is at the moment it is difficult to know where the steem price is going.

This of course is having a major impact for the projects A Dollar A Day supports. They buy food and clothes for destitute children, they employ teachers to teach kids in slums, they buy sewing machines to train unemployed women... The costs of all these is not going down with crypto so they are getting hit hard.

If you can give a little more, particularly in this giving month of December, that will truly help as we try to maintain the same level of support to the projects.

---
---
DONATIONS GIVEN OUT


During November A Dollar A Day distributed daily donations totalling 662 SBD, which was the equivalent of US$ 617.52 at time of donation. This represented an decrease of 12% on the previous month.
Seventeen different projects in 12 different countries received donations from the project.
---
---
DONATIONS RECEIVED


Donations were received from 44 steemians during November, this included a growing number of Witness Supporters.
---
---
DELEGATIONS RECEIVED


November saw a continued flow of incoming delegations all helping to build the voting power of the @adollaraday account.
Alas with the lowering steem price the account is still short of our target of being able to give out $1 votes to the projects we support. The account vote is currently at around $0.32 from around 13,800 SP. So it looks like we will need to grow the account to around 45K SP to deliver the sought after $1 vote.
If anyone knows any big delegators do let them know about A Dollar A Day 😊
In the meantime my great thanks to all existing delegators and new ones that have joined this past month including @c0ff33a, @jayna, @lizelle and @nathen007 - and also to @coolguy123 who increased his delegation.
A small autovote is also given as a token of appreciation to the people regularly donating or delegating to the project.
If anyone else would like to delegate to this account to build up the voting strength it would be much appreciated.
---
My thanks also to Linda @canadian-coconut, @drakos and @sniffnscurry for their generous upvotes on the project posts. These are being recycled back into enhancing the daily donations.
---
---
HOW TO SUPPORT A DOLLAR A DAY


The A Dollar A Day project is based on the simple idea of people donating one Steem Backed Dollar (SBD) each day. Those SBDs are pooled to give to a bigger daily donation to a good cause around the world.
If you would like to support the work of A Dollar A Day there are five ways you can help :
Just send SBDs for however many days you would like to support to @adollaraday.
---
If you don't have SBDs send steem instead to @adollaraday.
---
A Dollar A Day uses SteemAuto to vote on the posts of all the projects currently supported to provide an extra regular income. The aim is to achieve sufficient steempower to provide a $1 upvote to each project each day.
Delegations of all sizes are welcome - you can use these links for quick delegations :
Delegators (and regular donors) also receive a small auto-vote as a token of appreciation.
---
4. Follow the @adollaraday curation trail


We have recently set up a curation trail for the @adollaraday account. You can follow this to help the projects A Dollar A Day supports. @cryptocurator has made an excellent post all about the A Dollar A Day Curation Trail :
---
All upvotes on @adollaraday posts are welcome. All post rewards are ploughed back into supporting the project.
If you can add @adollaraday to your auto-voter even better.
---
---
Thank you for your support.
---
---
Previous A Dollar A Day monthly summaries :
---
---
[ logo by @hungryhustle // graphic from @cookwithus ]